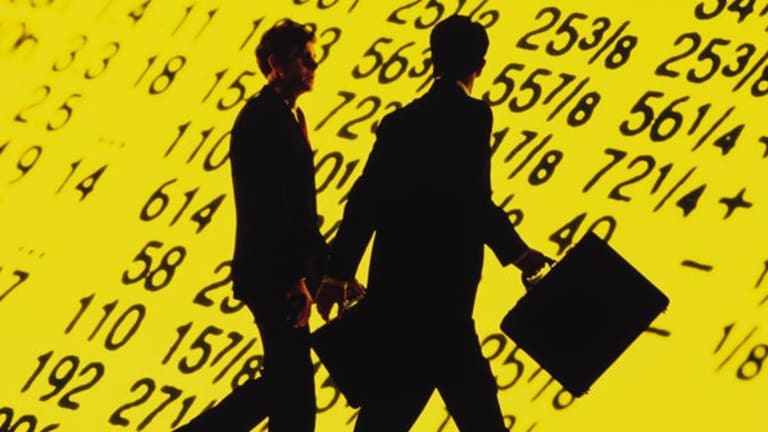 Sprint iPhone, Earthquake: Hot Trends
'Sprint iPhone,' 'earthquake' and 'Whole Foods' are among the trending search topics Wednesday on the Internet.
NEW YORK (
) --
Sprint
(S)
iPhone 5 is trending on the Internet Wednesday as
The Wall Street Journal
reported that the third-largest wireless company would join
AT&T
(T)
and
Verizon
(VZ)
as a carrier of the wildly popular
Apple
(AAPL)
smartphone.
The report said that Sprint would begin to offer the iPhone 5 as early as mid-October along with the iPhone 4 at a reduced price. AT&T was the only company to carry the iPhone from its launch in June 2007 until February 2011 when Verizon joined as only the second authorized dealer of the Apple device.
"Jackson Hole" is a hot search on the Web as
Federal Reserve
officials will convene for their annual meeting on Thursday in the Wyoming valley to perhaps discuss a new stimulus package to boost the U.S. economy.
Fed Chairman Ben Bernanke, at last year's meeting, hinted at a second round of quantitative easing (QE2), which started in late 2010 and expired at the end of the second quarter of this year.
Some economists believe that a "QE3" is unlikely.
"Earthquake in New York" has caught the attention of Google users after tremors
rolled through the city midday Tuesday caused by 5.9-magnitude earthquake that hit near Mineral, Va., which is some 320 miles southwest of the city.
The quake also shook the District of Columbia, which forced the Pentagon to evacuate its building. It was the most powerful earthquake to strike the East Coast in more than 65 years.
Whole Foods
(WFM)
is catching the attention of netizens after the city of New Orleans voted down multiple changes that a local operator said had hindered the healthy grocery store for years.
A commission refused Whole Food's request to increase the number of 18-wheel trucks that could deliver food to the New Orleans store every day and rejected an increase in the span of time that deliveries could be made.
The location was also denied the right to host indoor and outdoor live entertainment. The location has fought with neighborhood regulations since its contentious opening in 2002.
-- Written by Joe Deaux in New York.
>To submit a news tip, send an email to: