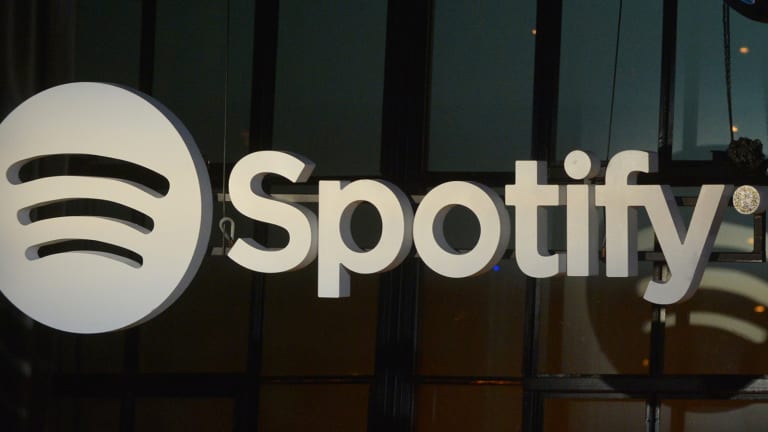 Spotify's IPO Filing Is Mostly Better Than Expected
But that doesn't necessarily mean the online music leader deserves the $26 billion valuation it has received in private trades. Here's a look at the positives and negatives from its IPO filing.
As Spotify's valuation has surged above $20 billion in private trades, there's been plenty of debate about whether the online music leader will find a way to eliminate its massive operating losses as it keeps battling the likes of Apple (AAPL) - Get Report , Amazon.com (AMZN) - Get Report and Alphabet's (GOOGL) - Get Report YouTube.
Spotify's lengthy IPO filing, released on Wednesday afternoon, suggests those losses aren't nearly as bad as they look at first glance. The filing also turned up some pretty encouraging user metrics.
But some more worrisome info was also shared. And after taking in both the good and the bad, the question of whether Spotify, valued at $26 billion in some of its most recent trades and pursuing a direct listing that will allow insiders to sell immediately, deserves its private-market multiples is up for debate.
Positives
Spotify has been cash-flow positive the last two years - Though Spotify respectively posted operating losses of €349 million and €378 million euros in 2016 and 2017, free cash flow (FCF) totaled €73 million and €109 million. Though some of this difference stems from content and social cost accruals -- licensing and payroll tax payments that Spotify owes, but hasn't paid yet -- deferred subscription revenue growth and low capital spending are also factors.
Bottom line: While no one will confuse Spotify's financials with Apple or Facebook's (FB) - Get Report , the company isn't bleeding cash the way that its widely-reported operating loss figures might suggest.
Margins have been improving - Thanks in large part to new licensing deals with music labels, Spotify's gross margin improved to 21% in 2017 from 14% in 2016. In Q4, GM was 24.5%, up from 17.5% in the year-ago period.
Since Spotify's content deals for its subscription services require it to pay the higher of a percentage of revenue and a per-user fee, it's not guaranteed that the company will keep seeing strong margin growth. At least not in the absence of new deal revisions. However, when combined with good revenue growth, moderate margin expansion might just provide a foundation for healthy cash-flow growth.
Jim Cramer and the AAP team hold positions in Apple, Amazon, Alphabet and Facebook for their Action Alerts PLUS Charitable Trust Portfolio. Want to be alerted before Cramer buys or sells AAPL, AMZN, GOOGL or FB? Learn more now.
Subscriber growth is strong in multiple regions - Though Spotify has already been sharing paid subscriber counts from time to time -- in January, the company reported topping 70 million paid subs -- the company also broke out its subscribers by region in its IPO filing. And the numbers are fairly encouraging.
As of Dec. 31, Spotify had 28 million paid subs in Europe, 22 million in North America, 14 million in Latin America and 6 million elsewhere. That's up from 20 million, 17 million, 9 million and 6 million a year earlier. The company is clearly far less dependent on Europe than it was a few years ago.
Churn is declining - Spotify's subscriber churn, defined as the percentage of subs that cancelled in a quarter, fell to 5.5% in 2017 from 6.6% in 2016 and 7.7% in 2015. And churn was a mere 5.1% in Q4.
Spotify's big investments in optimizing its user experience, investments that include analyzing tons of user data to improve content personalization and discovery, are clearly engendering strong customer loyalty. Switching costs also don't hurt: The more time that someone has spent creating a library on Spotify and supplying listening data that Spotify's algorithms can use to personalize his or her listening experience, the more reason that user has not to jump ship.
Spotify has a large base of ad-supported users to upsell - In addition to seeing its paid subs grow by 23 million last year to 71 million, Spotify say monthly active users (MAU) for its ad-supported services grow by 15 million to 92 million. Odds are good that a sizable number of those MAUs will eventually sign up for Spotify's paid services.
Engagement is growing - While Spotify's total MAUs respectively rose 36% and 29% the last two years, streaming content hours rose 53% and 51%. The amount of listening done by the average Spotify continues steadily rising.
Negatives
Operating expenses are growing rapidly - Spotify's operating expenses rose 64% last year to €1.23 billion, easily outpacing revenue growth of 39%. Sales/marketing spend rose 43% to €567 million, and R&D spend rose 91% to €396 million.
Moreover, Spotify cautions that R&D spend is expected to keep growing as a percentage of revenue. Chances are that marketing spend will also keep growing rapidly, both due to a tough competition and the fact that many of those who are "easy sells" for online music services have already signed up for one.
ARPUs are declining - Spotify's monthly average revenue per user (ARPU) for its subscription services fell to €5.32 in 2017 from €6.20 in 2016. The company blames adoption of its Family Plan (it supports up to 6 subs) and Student Plan, while adding Family Plan adoption is helping lower churn. Spotify expects ARPU declines to continue going forward.
Spotify's deals with music labels are quite complicated - Spotify notes that its deals with big music labels generally have a lifespan of just two years, aren't automatically renewable and are subject to (among other things) minimum guaranteed payments and marketing commitments. It also states some labels have the right to terminate a deal in the event of a change of control, and that the deals generally feature "most-favored nations" provisions preventing Spotify from reaching a more favorable deal with another label.
In addition to adding a measure of uncertainty to Spotify's future financial performance, such deal provisions could make a would-be acquirer think twice. And the fact that Spotify is competing against tech giants who don't need to spend much to market their services, and who might care less about profiting from their music services than about keeping consumers loyal to their platforms, gives music labels some negotiating leverage when current deals with Spotify expire in 2019.