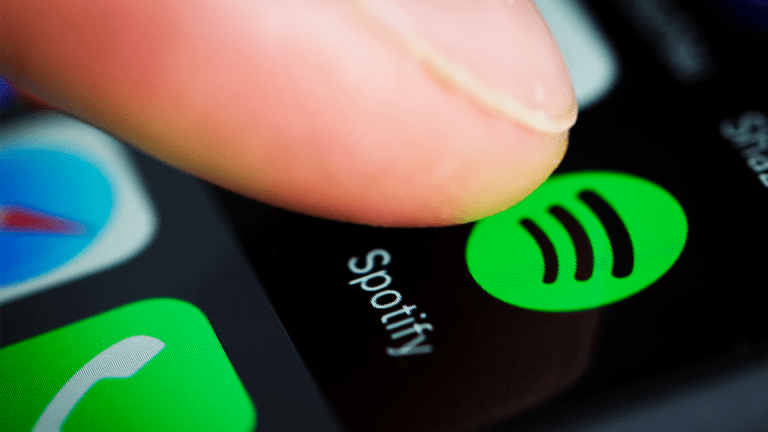 Spotify's Big Pre-IPO Investor Presentation: 8 Key Takeaways
The music streaming giant shared plenty of interesting statistics about its business, as well as when it plays to start selling shares to the public in its unusual direct listing.
Spotify is almost ready to face the music. 
At an investor day event ahead of its IPO, the streaming music giant announced that it plans to go public on April 3rd and that it plans to share financial guidance with investors on March 26. Spotify is taking the unusual IPO path of pursuing a direct listing in which it will not raise new capital nor use underwriters to help set and support the initial trading price.
The online music leader shared quite a few interesting statistics about its service, along with a few long-term financial targets. Here are some key takeaways from its event.
Spotify as a Tech Company
Spotify tried hard to argue that it's a tech company as well as a media company. The company noted that 40% of its workers are involved in R&D, that it has a massive 200 petabytes (200,000 terabytes) of user data, and that it collects data on three billion "music-related events" per day. Spotify also highlighted its efforts to support nearly every major mobile, PC, living room and voice-assistant platform. "We are the only streaming service that's truly platform-neutral," one exec declared.
Spotify's Data Is a Competitive Advantage
The company made a good case that its data/analytics serve as a key competitive advantage. Over 30% of streams are now the result of Spotify's algorithms plus human curators (Spotify uses the term "algotorial" to describe them); there are over 10 billion song discoveries per month; data-driven "performance marketing" campaigns now account for 21% of subscriber conversions; and the company estimates the long-term value of new subscribers is 2.7 times its subscriber acquisition cost. The company also claimed its "Your 2017 Wrapped" campaign, which showed users their 2017 listening data and let them share it, helped drive 6.1 million subscriber adds.
So Are Spotify's Relationships with Artists
Spotify also argued that its strong ties with artists, and its ability to grow their exposure, helps set it apart. Over 100,000 artists, including over two-thirds of Spotify's top artists, use the Spotify for Artists app, which helps creators engage with fans and get detailed listening data for their songs. The company also reported having more than three million artists (some more popular than others) on its platform, and said it aims to eventually have 10 million.
Users Are Very Engaged
Some impressive user engagement figures were shared. 44% of Spotify's 159 million monthly active users (MAUs) use the service daily, and average daily usage clocks in at 49 minutes. That's nearly on par with the 50-plus minutes of average daily usage Action Alerts Plus holding Facebook (FB) - Get Free Report has reported for its core service, Messenger and Instagram. For Spotify's 71 million paid users, the figure is above 80 minutes.
Strong Support Among Younger Consumers
Spotify also trumpeted its popularity with younger consumers -- 72% of users are under the age of 34%, and 43% of polled younger U.S. consumers said Spotify is the only music service they need. And the company argued it has plenty of room for growth, given that there will be 1.7 billion "payment-enabled smartphones" by 2021 in existing markets and another 1.3 billion in markets where Spotify plans to launch (India is a big one). Of course, not all of these consumers will necessarily be interested in an online music service and/or would be able to afford one.
Spotify Is Aiming for Big Margin Expansion...
Spotify, which has produced modest amounts of free cash flow (FCF) the last two years, says it has a long-term goal of achieving "sustained" positive FCF (no numbers were given), even as it makes big investments for the sake of growth. Crucial to this effort: Delivering annual revenue growth of 25% to 35% (it was 39% last year), and growing gross margin (GM), which was 21% in 2017 and 24.5% in Q4, to a range of 30% to 35%.
...But Achieving it Could Be Tough
Producing that kind of GM expansion could be tough given that Spotify's deals with big music labels are typically up for renewal every two years, and that the growth of Action Alerts Plus holding Apple's (AAPL) - Get Free Report Apple Music and (to a lesser extent) other streaming services from tech giants gives labels some leverage going forward. Spotify is hoping the growth of its internal platform for providing data-driven services for artists will drive margin expansion, but delivering such major gains won't be easy.
Spotify Is No Netflix
Notably, CEO Daniel Ek said that Spotify has no plans to embark on a Netflix-like strategy of making big content investments of its own. But when it comes to video content, Apple's large original content investments might force Spotify's hand, given how Apple has been making its originals exclusive to Apple Music. Any large video investments would take a toll on Spotify's income and cash-flow statements.
Apple's stock headed up 100%? The answer could be yes, opines TheStreet's Executive Editor Brian Sozzi on Jolt.