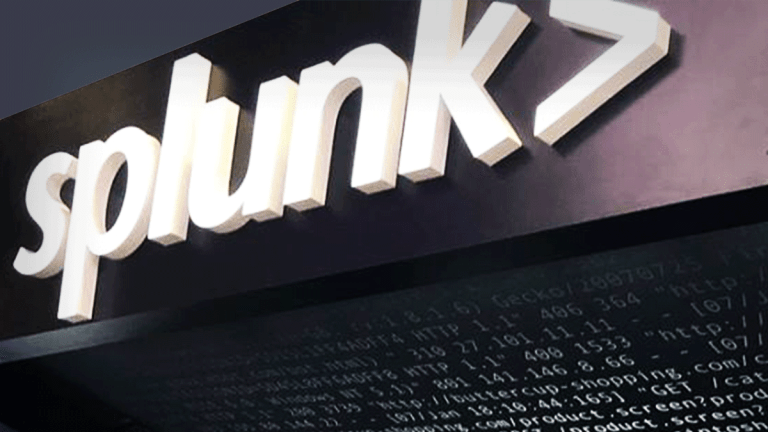 Splunk Stock Climbs After Argus Report Sparks Takeover Talk
Splunk shares touched a record Monday after a report by Argus Research renewed acquisition talk regarding the San Francisco data-analytics provider.
Splunk (SPLK) - Get Free Report shares climbed to a record Monday after a report by Argus Research renewed acquisition talk by saying the San Francisco data-analytics company could be a takeover target.
The shares at last check were up 5.1% to $147.68.
Analyst Joseph Bonner, who has a buy rating and $156 price target on SPLK, said in a note to investors that while he didn't want "to play M&A roulette, ... Splunk is exactly the kind of company that could become an acquisition target for a larger enterprise software firm."
The company has been the topic of takeover discussions, including in 2018 and again earlier this year. The company went public in 2012.
Splunk took off last week after posting stronger-than-expected third-quarter earnings and lifting its full-year sales outlook.
Earnings came in at 58 cents a share, up 52% from the year-earlier period and ahead of the Street consensus forecast of 54 cents. Revenue also topped estimates, rising 30% from a year earlier to $626 million, thanks to a 40% jump in software revenue -- including license and cloud -- which hit $454 million.
Splunk also lifted its guidance for full-year sales by $50 million to $2.35 billion and forecast final-quarter revenue of $780 million with an operating margin of negative 23%.
In September, Splunk's rolled out its Data-to-Everything product suite, which is intended to help organizations mine, analyze and act on data from a multitude of sources.
The company introduced flexible pricing options, including predictive pricing tiers, infrastructure-based pricing, and a "rapid adoption" package for companies with a smaller set of needs.