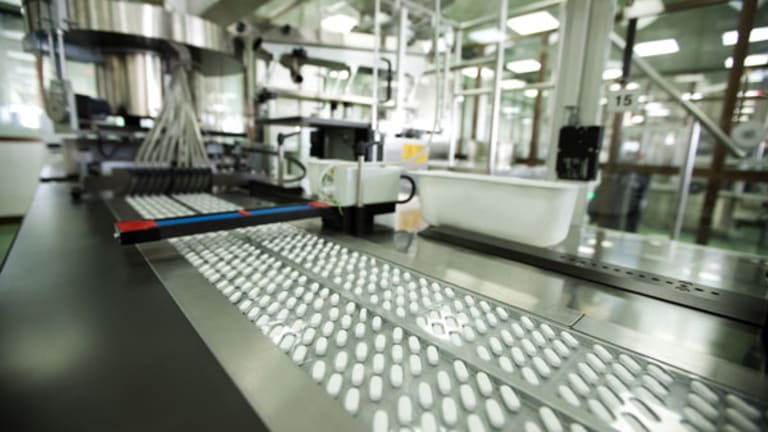 HENDERSON, Nev. (
) -- I held out hope
Spectrum Pharmaceuticals'
(SPPI) - Get Spectrum Pharmaceuticals, Inc. Report
new COO Ken Keller, formerly of
Amgen
(AMGN) - Get Amgen Inc. Report
, would bring a positive change of direction to the company, reversing the downward slide caused by current CEO Raj Shrotriya. Sadly, I'm still seeing business as usual at Spectrum, which is no good for investors.
On Thursday,
Allergan
(AGN) - Get Allergan plc Report
returned rights to the bladder cancer drug apaziquone back to Spectrum. The move isn't a surprise given the
failure of two phase III studies
. Bad news, except in the alternative reality where Spectrum and its diehard supporters reside. There, being saddled with the added development costs of a failed bladder cancer drug is a positive step forward for the company.
For everyone else not wearing clown hats, let's do some truth telling about apaziquone. Spectrum is going to file for FDA approval based on two, separate studies that each failed to hit their primary endpoints with statistical significance. The pooled data from the two studies, with a p value of 0.0174, still fails to meet the FDA's statistical threshold for efficacy from a single clinical trial, commonly set at a p value of 0.01.
Spectrum doesn't say when it will seek FDA approval of apaziquone.
The FDA has also already told Spectrum that an advisory committee will likely be convened to evaluate apaziquone. Plus, most importantly, Spectrum will need to conduct an additional phase III study.
I'm going to repeat that last part: Spectrum will need to conduct another phase III study of apaziquone. Let's remember: Two previous phase III studies failed.
I'm sorry, where is the positive news?
Never mind, let's hear what Spectrum spinmeister-in-chief has to say:
"Regaining apaziquone rights will enable Spectrum to take the steps we believe are essential to advancing apaziquone toward commercialization in the U.S., Europe and other key territories," said Shrotriya, in a statement.
Insert your own laugh track.
Okay, back to the real world. It's worth revisiting the terms of the Spectrum-Allergan agreement for apaziquone, signed in 2008:
Under the terms of the agreement, Allergan will pay Spectrum $41.5 million at closing and will make additional payments of up to $304 million based on the achievement of certain development, regulatory and commercialization milestones. Spectrum retained exclusive rights to apaziquone in Asia, including Japan and China. Allergan received exclusive rights to apaziquone for the treatment of bladder cancer in the rest of the world, including the United States, Canada and Europe. In the United States, Allergan and Spectrum will co-promote apaziquone and share in its profits and expenses. Allergan will also pay Spectrum royalties on all of its apaziquone sales outside of the United States. Spectrum will continue to conduct the apaziquone clinical trials pursuant to a joint development plan, with Allergan bearing the majority of these expenses.
emphasis added.
Under the revised agreement, Spectrum is no longer eligible for $304 million in future milestone payments. Allergan is no longer paying for a majority of apaziquone expenses. In fact, Spectrum must now pay Allergan royalties on future apaziquone revenue, if any arise, which is unlikely.
Meantime, Spectrum's
base business is deteriorating
, with monthly Fusilev sales, as reported by Wolters Kluwer, declining for three months in a row and Zevalin sales flat. Third-quarter revenue of $69 million was flat sequentially, and while Spectrum hasn't reported fourth quarter and 2012 earnings yet, the numbers aren't likely to look any better.
Which is why CEO Shrotriya has now resorted to gimmicks in order to keep investors interested, like December's
one-time special cash dividend
. He's railing against short sellers and now desperately trying to turn a failed bladder cancer drug into a growth driver.
Maybe Keller can turn Spectrum around for the better. It's possible, but to do so, he'll need to organize a palace coup to dethrone Shrotriya. Good luck, Ken.
-- Reported by Adam Feuerstein in Boston.
Adam Feuerstein writes regularly for TheStreet. In keeping with company editorial policy, he doesn't own or short individual stocks, although he owns stock in TheStreet. He also doesn't invest in hedge funds or other private investment partnerships. Feuerstein appreciates your feedback;
to send him an email.