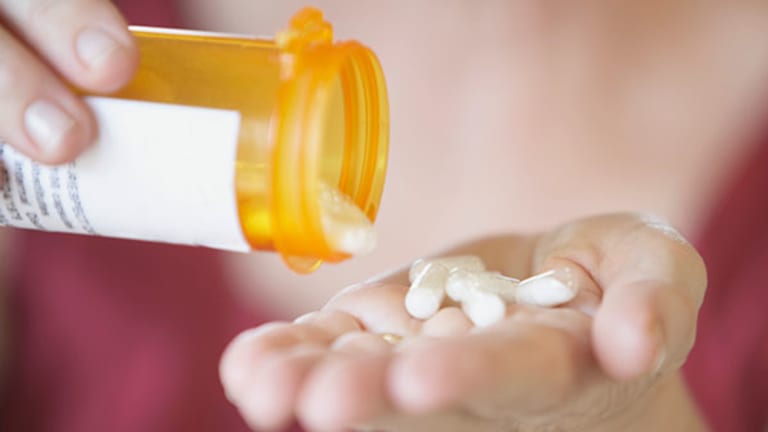 Spectrum Pharmaceuticals (SPPI) - Get Spectrum Pharmaceuticals, Inc. Report hid from investors a key detail of a meeting with the U.S. Food and Drug Administration in which regulators told the company not to seek approval for a bladder cancer drug because two clinical trials failed to benefit patients.
The FDA's advice was ignored. Spectrum submitted a new drug application for apaziquone as a treatment for bladder cancer. On Wednesday, a panel of outside experts convened by the FDA reviewed the apaziquone clinical data and decided unanimously the drug did not warrant approval.
The FDA will almost certainly follow the panel's recommendation and reject Spectrum's drug.
The meeting during which FDA told Spectrum not to file a new drug application for apaziquone took place in December 2012. Federal law prohibits the FDA from disclosing what's discussed at these closed-door meetings. Drug companies are under no such restrictions.
In a perfect world, drug companies provide investors with a fully transparent and accurate summary of FDA meetings. Unfortunately, and all too often, drug companies give investors information about FDA interactions that emphasizes the good and filters out the bad. Investors are kept in the dark about FDA concerns or warnings until it's too late.
Spectrum falls into the latter category.
In May 2015, Spectrum CEO Rajesh Shrotriya was asked by an analyst on a quarterly investor conference call for an update on apaziquone. The company had previously told investors about its intention to seek FDA approval despite two phase III studies failing to achieve their primary endpoints.
"So we took that data, met with the FDA," Shrotriya said in response to the analyst's question. "And our understanding is and our decision is that we can go ahead and file the NDA with this drug, but FDA wanted us to start another trial, take all the learnings from the first two trials and incorporate them into the new protocol."
But that's was not a fully truthful summary of the FDA's guidance to Spectrum.
Here's how FDA recounted its December 2012 meeting with Spectrum, disclosed Wednesday during the apaziquone advisory panel meeting.
The FDA told Spectrum not to file a new drug application for apaziquone during the December 2012 meeting.
Why did Spectrum hide this FDA recommendation from investors?
"I am not aware of all the discussions that happen with the FDA, but I am sure our regulatory department has several ongoing discussions and negotiations with the FDA," Spectrum Vice President for Strategic Planning Shiv Kapoor told me via email Thursday. "Like every company in our sector, we do not disclose every discussion with the FDA."
In March 2015, the Securities and Exchange Commission's top enforcement official, Andrew Ceresney, told a gathering of pharma executives to be more transparent about their dealings with the FDA.
"Accuracy of reporting in your dealings with the FDA is critical to getting investors the information they need," Ceresney said during his speech. He later recounted three cases in which the SEC investigated and charged drug companies for lying to investors about their interactions with the FDA.
In June 2015, an FDA analysis found that drug companies routinely fail to fully inform the public about their communications with the agency. The FDA analysis, published in the British Medical Journal, concluded that some of the publicly disseminated explanations companies offer for why FDA rejected a drug are misleading or lies.
Spectrum joins an unacceptably long list of drug and biotech companies hurting investors by failing to be fully transparent about their communications with the FDA.
Amgen (AMGN) - Get Amgen Inc. Report has refused to tell investors why the FDA rejected its thyroid drug in August. Imclone Systems misled investors for years by not disclosing FDA concerns about the design of studies involving the cancer drug Erbitux. Sarepta Therapeutics, Clovis Oncology, Hemispherx Biopharma, the Genzyme unit of Sanofi, Map Pharma and Introgen Therapeutics have all run into trouble over FDA communication issues.
I'll repeat what I wrote in March 2015 because it's still valid:
The SEC needs to follow through by making it a priority to police drug companies to make sure that disclosures about FDA matters are truthful. More phone calls, more investigations, would serve as a deterrent. Let's empower FDA to be more vocal about regulatory matters, especially when it learns companies are shading the truth. At the very least, the SEC and FDA should establish a clear line of communication to facilitate fact checking.
Adam Feuerstein writes regularly for TheStreet. In keeping with company editorial policy, he doesn't own or short individual stocks, although he owns stock in TheStreet. He also doesn't invest in hedge funds or other private investment partnerships. Feuerstein appreciates your feedback; click here to send him an email.