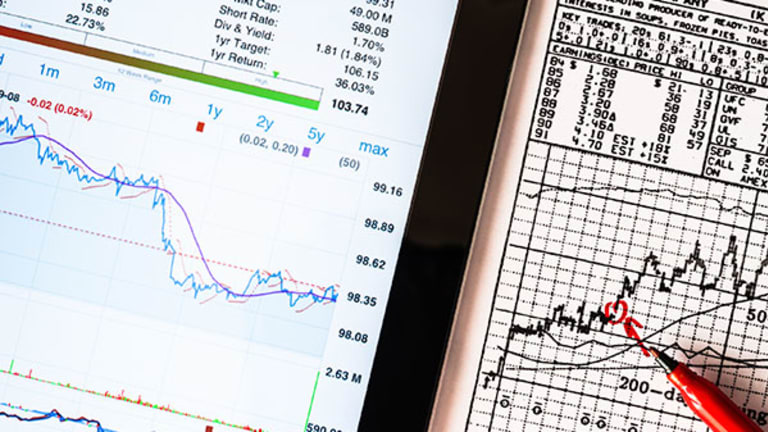 Spectrum Brands Owner HRG Explores Strategic Alternatives as CEO Exits
HRG said it will seek strategic alternatives which could include the outright sale of Spectrum Brands (SPB).
Shares of HRG (HRG) were climbing 3.88% to $15.15 early Friday afternoon after the company announced it will explore strategic alternatives and that CEO Omar Asali plans to step down in the second half of fiscal 2017 that ends in September. 
Those alternatives may include a merger, sale or other business combination involving the company or its assets, according to a company statement late yesterday. HRG currently owns about 58% of consumer products company Spectrum Brands (SPB) - Get Report .
Spectrum sells a variety of products ranging from George Foreman grills to Remington electric shavers and home and gardening supplies.
Oppenheimer analysts Ian Zaffino and Daniello Natoli noted that HRG's process has just started and "all options remain on the table."
"We believe likely scenarios include the distribution of HRG's stake in Spectrum to HRG shareholders or the outright sale of SPB to an international consumer products company. We believe the former scenario is most likely, owing to HRG's low tax basis," the analysts wrote today in a note.
A sale of HRG could put temporary pressure on the stock, but that may be a positive long term as it increases the liquidity of shares, according to the firm. There could also be selling pressure on Spectrum.
"The selling pressure could be limited, as some HRG shareholders own (Spectrum) stock as a cheap way to create SPB and will therefore likely hold on to any SPB received. Other HRG shareholders could be long HRG and short SPB already, and therefore likely would just cover if SPB is distributed," Oppenheimer said.
The firm recommends buying Spectrum on any potential weakness as the long-term impact of an HRG move should be positive for liquidity and value. In the meantime, Spectrum's management continues to grow free cash flow and create "meaningful value," according to Oppenheimer.
Yesterday, Spectrum reported fourth-quarter revenue that fell short of Wall Street's expectations. Sales fell across nearly all of the company's segments, with the exception of global auto care.
"Following the earnings conference call, we believe 2017 guidance is conservative and believe the company is rightly focused on margins/EBITDA, rather than revenue growth," Oppenheimer noted.
For fiscal 2017, Spectrum sees adjusted free cash flow of about $575 million to $590 million vs. $535 million a year ago. Revenue is expected to increase "above category rates."
The firm, which rates Spectrum "outperform," said the company is relatively under-followed, has a well-incentivized management team and represents an interesting investment opportunity.
Spectrum's stock was down 2.17% to $121.91 in midday trading on Friday.