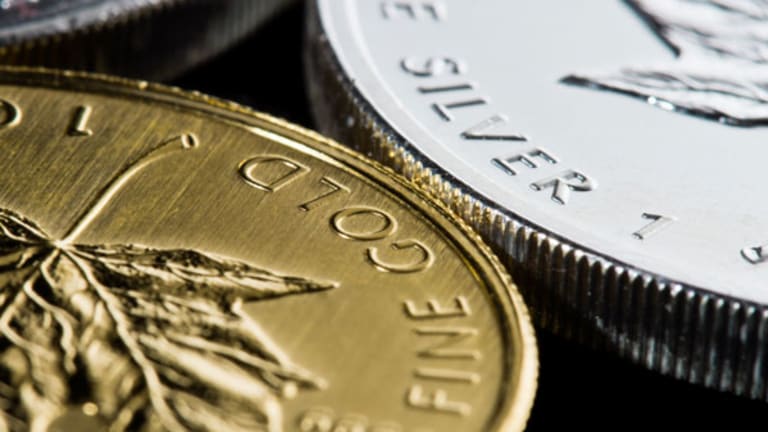 Specialty Metal Stocks Overcome Volatility
Some specialty metal stocks have gained 40-60% this year, bypassing the volatility in both base metal prices and stocks.
NEW YORK (TheStreet) -- With uncertainty looming around the commodity space owing to developments in China and Europe, we have researched a few specialty metal companies that do not depend upon the movement in metal prices but the end-market that they cater to.
Specialty metal companies are companies involved in the production of nickel, nickel base alloys, cobalt base alloys, titanium and titanium base alloys, and other metals such as zirconium, hafnium and niobium.
We reviewed the performance of these companies vis-à-vis the performance of base metal producers, and found out that a few stocks have been major outperformers and relatively less volatile even during global uncertainty.
Our researched stocks include,
Allegheny Technologies
(ATI)
,
RTI International Metals
(RTI)
,
Titanium Metals
(TIE)
,
Ladish Co.
( LDSH),
Haynes International
(HAYN)
,
Carpenter Technology
(CRS)
,
Globe Specialty Metals
(GSM)
, and
Sims Metal Management
(SMS)
.
Stocks such as Titanium Metals, Ladish Co. and Carpenter Technology have gained 53%, 59% and 40%, respectively since the start of the year. Moreover, these stocks have not made any rapid swings unlike a few base metal stocks.
Base metal stocks such as
Freeport-McMoRan Copper & Gold
(FCX)
,
Alcoa
(AA)
, and
Southern Copper
(SCCO)
among others move in line with their respective metals prices, while demand-supply plays a crucial role in price determination. Any change in price of the metal on a particular day, up or down, has a major impact on the stock.
Shifting focus to specialty metal companies, demand from aerospace, defense and industrial markets plays a crucial role in revenue generation for Allegheny Technologies, RTI International Metals, Ladish Co. and Haynes International. In fact, demand from aerospace and defense accounts for 25-30% of total revenues.
Outlook
There is currently a lot of near-term uncertainty in terms of demand from the aerospace market. According to RTI, inventory levels at both Boeing and Airbus have been increasing due to lower than anticipated production over the past two years. However, the long-term demand indicators in the titanium industry seem bright as there is a significant amount of backlog in the commercial aerospace market.
Moreover, recently, Boeing announced increases in build rate (the number of aircraft that it will build) of its 777, 747 and 737. The company has seen an improvement in demand helped by a dramatic pickup in air-freight shipments coupled with improving passenger traffic. Looking at the macro picture, U.S. output of defense and space equipment moved up for the fourth consecutive month in April rising 0.5% month on month and 8% above its year-earlier level.
In terms of industrial demand, industrial production in the U.S. increased 0.8% in April, following a 0.2% increase in March. Manufacturing output climbed 1% in April for a second consecutive month and was 6% above prior year level, driven by growth across industries. Moreover, capacity utilization widened to 73.70% in April from 73.10% in the previous month.
Going forward, Manufacturers Alliance/MAPI anticipates continued growth in industrial production to 6% during 2010 and 2011.