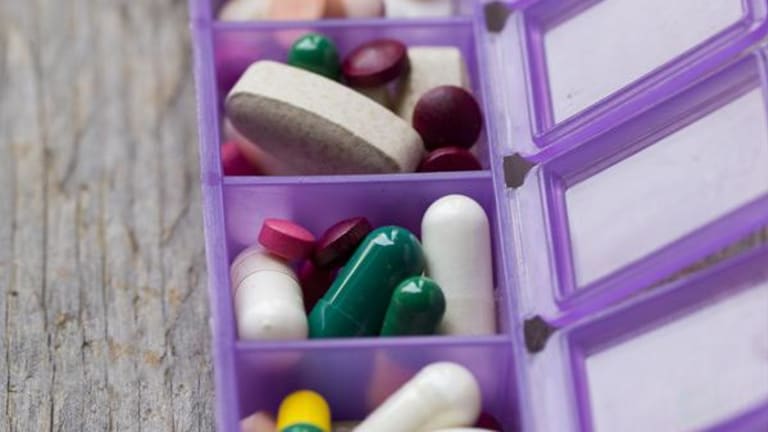 Spark's Hemophilia Gene Therapy Remains Effective Despite Immune Reactions
Spark believes temporary treatment with steroids can arrest the immune response before it causes factor IX levels to fall to a point where bleeding risk becomes a problem.
Two patients with hemophilia B experienced adverse autoimmune reactions to a gene therapy from Spark Therapeutics (ONCE) - Get Spark Therapeutics, Inc. Report , necessitating treatment with steroids and resulting in the production of lower levels of the blood-clotting protein factor IX. Neither patient, however, has suffered from bleeds or required rescue treatment with factor IX infusions.
Spark raised some alarm bells amongst investors on Nov. 3, when the first autoimmune reaction in a single patient was disclosed. Saturday's update of the phase I/II study now includes a second patient experiencing an autoimmune reaction to Spark's gene therapy.
An immune response is a concern because it's a warning sign the patient's body could be rejecting the inactivated virus used to deliver the gene therapy.
Spark believes temporary treatment with steroids can arrest the immune response before it causes factor IX levels to fall to a point where bleeding risk becomes a problem.
Overall, Spark has treated nine hemophilia B patients with its gene therapy SPK-9001 in the ongoing phase I/II study, yielding an average factor IX level of 28% or normal, measured 12 weeks after the one-time infusion.
The company's first treated patient has now been followed for one year and has a factor IX level of 33% of normal. Another three patients, followed for more than seven months have factor IX activity ranging from 36% to 46%.
The hemophilia B patients entered the Spark study with factor IX levels of approximately 1% of normal. The company says a minimum factor IX level of 12% or normal is considered necessary to prevent chronic bleeding in the joints, a common complication in patients with hemophilia B. Higher factor IX levels are obviously better.
One of the patients with the reported negative immune response to SPK-9001 has a factor IX level that fell from 32% to 12% of normal but has now stabilized with steroids. The second patient's factor IX level fell from 71% to 68%.
Spark President and Chief Scientific Officer Katherine High believes catching the immune reaction early and treating with tapering doses of steroids can be effective, particularly since the inactivated virus causing the immune response disappears from the patient's body relatively quickly.
The company will continue to monitor the patients over time to see what happens to their factor IX activity level after steroids treatment is halted.
None of the nine treated patients, even those with the negative immune responses, have experienced confirmed bleeds to date. Eight patients have not required rescue treatment with factor IX replacement.
A single patient self-injected with factor IX on the second day after receiving Spark's gene therapy due to a suspected ankle bleed, and then again at week 35 due to a suspected knee bleed. That patient's factor IX level was 36% at week 35.
Spark is developing SPK-9001 in partnership with Pfizer (PFE) - Get Pfizer Inc. Report . The study results are being presented at the American Society of Hematology (ASH) annual meeting underway in San Diego.
People with hemophilia B produce insufficient factor IX, a protein needed for blood to clot and prevent of life-threatening bleeding. Typically, hemophilia B patients are treated with infusions of laboratory-made factor IX, typically one to two times per week. Spark's gene therapy SPK-9001 uses an inactive virus to deliver a snippet of DNA to the liver, allowing the body to produce factor IX.
Uniqure (QURE) - Get uniQure N.V. Report  is developing a competing gene therapy for hemophilia B with updated data from a small study scheduled for presentation Saturday night at the ASH meeting.
Adam Feuerstein writes regularly for TheStreet. In keeping with company editorial policy, he doesn't own or short individual stocks, although he owns stock in TheStreet. He also doesn't invest in hedge funds or other private investment partnerships. Feuerstein appreciates your feedback; click here to send him an email.