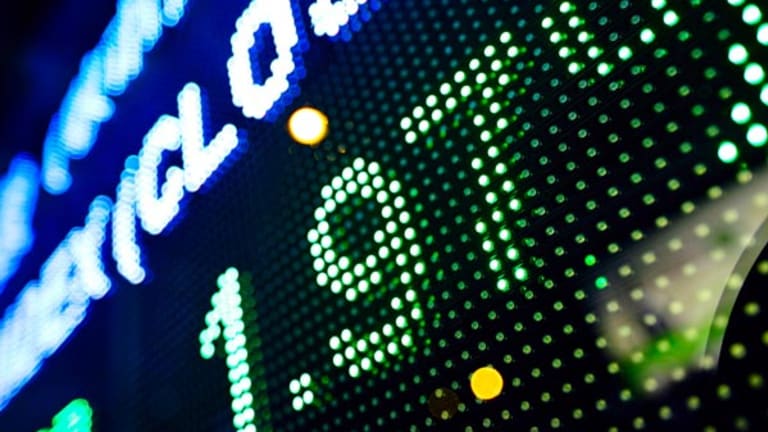 Southwest to Pour $100M Into Houston Airport Expansion: Hot Trends
Southwest, Yahoo! and SpaceX are all trending on the Web.
NEW YORK (
) -- Popular searches on the Internet include
Southwest Airlines
(LUV) - Get Southwest Airlines Co. Report
after news that the company will spend $100 million to expand Houston's William Hobby Airport to include international flights.
Southwest will design and build five new gates and a customs facility at the airport. In exchange, the airline will receive preferential scheduling rights and be able to use the international gates and customs facility without paying any rent. Southwest hopes to offer international flights to Mexico, the Caribbean and Central and South America out of the airport upon the work's completion.
The expansion of the airport is expected to take two years, with international flights being offered in 2015.
The plans require Houston City Council approval. Houston Mayor Annise Parker detailed a deal with the carrier that meets city specifications.
United Airlines has been vocal in opposing the Hobby expansion, saying international flights out of the airport would take business away from George Bush Intercontinental Airport and lead to job losses.
Yahoo!
(YHOO)
is trending as the company launched a new way for users to search online via their desktop or mobile devices.
Axis skips search result pages, with the intention to take the user directly from search query to page. Users won't have to search through various links on a search results page before clicking on the desired one to visit.
On your desktop, Axis acts as a new search-oriented add-on for your Web browser. Users can download and install Axis with their Yahoo credentials, after which a small back bar will appear on the bottom left corner of your Web browser, eliminating the need to open a new tab or window to conduct a search. Axis plugs into Chrome, Firefox, Safari and Internet Explorer currently.
Axis also doubles as a browser app for mobile devices. Once users log in to Axis on their mobile devices, their bookmarks will be synced between all their devices. The app also features large thumbnails for viewing on mobile device screens.
For now, the Axis browser app is only available on Apple iOS.
SpaceX is trending as the Dragon capsule that launched from Cape Canaveral, Florida earlier this week for the International Space Station has completed a successful fly-by of the station.
Dragon's fly-by, which has been confirmed by NASA, brought the capsule within 1.5 miles of the station. Now, the capsule's sensors and flight sensors are undergoing a series of tests, before it can set itself up to dock itself with the space station. The crew is expected to attempt to grab the spacecraft with a robotic arm early Friday morning to pull itself in for the docking.
If it is successful, it will be the first time a private firm has docked a spacecraft with the space station.
Dragon launched on Tuesday aboard SpaceX's Falcon 9 rocket.
The chatter on Main Street (a.k.a. Google, Yahoo! and other search sites) is always of interest to investors on Wall Street. Thus, each day, TheStreet compiles the stories that are trending on the Web, and highlights the news that could make stocks move.
-- Written by Brittany Umar
.
Brittany joined TheStreet.com TV in November 2006 after completing a degree in Journalism and Media Studies at Rutgers College. Previously, Brittany interned at the local ABC affiliate in New York City WABC-TV 7 where she helped research and produce On Your Side, a popular consumer advocacy segment.