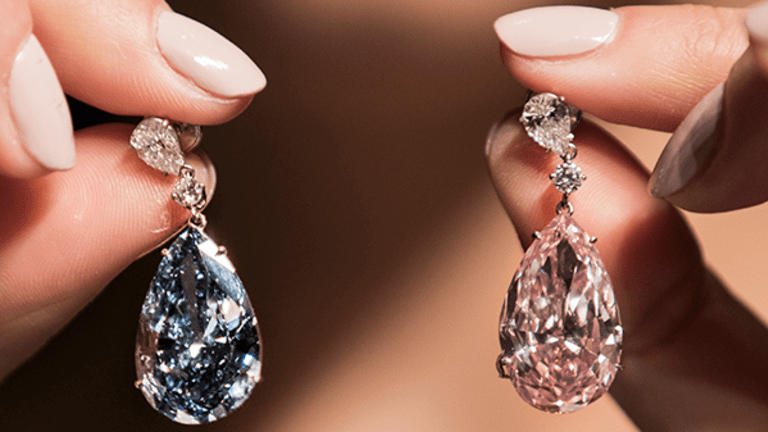 Sotheby's Sets Record For Most Expensive Earrings
Sotheby's sale breaks the previous record set by Christie's.
Auction house Sotheby's (BID) - Get Sotheby's Report has set a record for a pair of earrings, dubbed the "world's most expensive" set. The earrings were known as the "Apollo Blue" and the "Artemis Pink" and sold for $57 million at an auction in Geneva, Sotheby's said.
The pear-shaped gems were named for Greek gods, but the buyer has renamed the set. Calling the 14.54-carat blue diamond "The Memory of Autumn Leaves" and the 16-carat pink diamond "The Dream of Autumn Leaves," Bloomberg noted.
Sotheby's sale breaks a record set by Christie's which sold the "Miroir de l'Amour" earrings set back in November for $17.7 million.
Retail's downturn giving you the blues? Jim Cramer has a list of retailers that are currently oversold, giving investors a leg up one of the market's most volatile sectors.