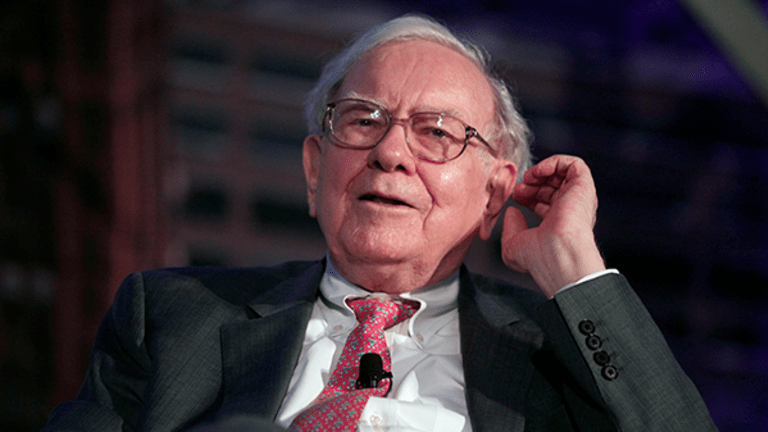 Sorry Warren Buffett, but You and Your Friends at 3G Capital Will Probably Fail to Buy Panera Bread
Less than a week after Panera Bread agreed to be bought by JAB, Warren Buffett-3G Capital has stepped in.
Less than a week after Panera Bread (PNRA) agreed to be bought by JAB Holdings, Warren Buffett and his friends at 3G Capital have stepped in to check out the merchandise, according to a report in the New York Post on Monday. 
Reportedly, the Brazil-based private equity company 3G has hired Lazard to assess making a rival bid for Panera.
It was only a week ago that the salad and sandwich chain said it will be acquired by JAB Holdings for $315 per share in cash in a transaction valued at about $7.5 billion. 
But just how likely is Panera to truly consider 3G? Not very.
That's because Panera Bread is a more logical -- and cultural -- fit for JAB Holdings, the growing food conglomerate that owns Krispy Kreme, Keurig, Peet's Coffee, among other assets, which are in line with Panera's healthier sandwiches, salads and breads. Joining forces with JAB could bring the Panera brand overseas and leverage its top-flight digital ordering capabilities across many other channels.
3G deals mostly in the consumer packaged goods space via Kraft Heinz (KHC) - Get Kraft Heinz Company (KHC) Report , while also being involved with less better-for-you fast food concepts in Burger King and Tim Hortons that are part of Restaurant Brands International (QSR) - Get Restaurant Brands International Inc Report . Recently, Restaurant Brands agreed to buy another fattening fast food chain, Popeyes Louisiana Kitchen (PLKI) . Further, 3G is mostly known as a group of executives that aggressively cut costs, not reinvents and grows brands. 
Panera founder Ron Shaich thinks the match-up with JAB is a good fit, he said in an interview with TheStreet, largely because JAB wants to grow the Panera brand like he does over the long-term. 
"These guys at JAB have a great record. They are hands off, they incentivize the management team in a serious way -- that's what I want for my team. Also, these guys—when I say long-term they measure some of their investments in centuries not decades. They are really long-term guys, which is what leads to competitive advantage. Competitive advantage is everything, and these guys get that."
Neither Panera, JAB, Lazard nor 3G were available for comment.
Editor's Pick: Originally published Apr. 11.