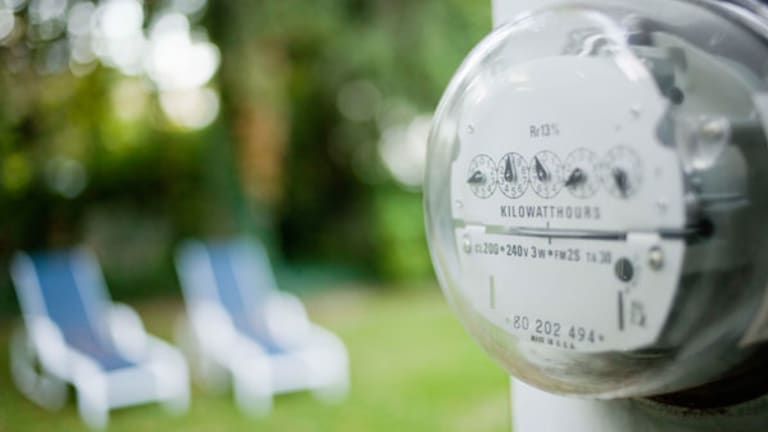 Soros Hedge Funds: Solar Stock Picks
Soros Fund Management is busy during the fourth quarter buying and selling solar stocks.
NEW YORK (
) -- George Soros' hedge fund arm, Soros Fund Management, is a big buyer and seller of alternative energy stocks. The fourth quarter of 2010 was no exception, with some notable solar trades from Soros Fund Management.
Caveat emptor: past trading decisions by hedge fund managers are no indication of future stock success. In fact, Soros Fund Management buys and sells hundreds of stocks each quarter -- compared to, say, Paulson & Co., which has a very trim lineup of public stock holdings. Soros Fund Management also likes to dabble in volatile stock sectors, like semiconductors, where short-term trading is a viable profit strategy. Solar stocks fit that short-term trading profile also. So it's hard to know what solar stocks decisions made by Soros Fund Management in the fourth quarter were at a level beyond a short-term profit opportunity.
Additionally, whatever decisions were made involving solar stocks at Soros Fund Management, they were probably not made by George Soros himself, what with a philanthropic empire to run and global capitalism to save from itself. Soros Fund Management is not just a big-name fund, it's a big organization, and the man who "broke the Bank of England" wasn't likely the one personally selling out of stakes in
First Solar
(FSLR) - Get First Solar, Inc. Report
and
MEMC Electronic Materials
(MEMC)
in the fourth quarter, though Soros Fund Management was doing just that.
Soros Fund Management first added a 62,000-share First Solar position in the second quarter of 2010. In June 2010, First Solar shares sank to the low end of a well-established trading range, at a share price just above $100. By the end of October, First Solar shares were above the $150 mark. While shares of First Solar have since gone higher this year -- much higher in fact, to a new 18-month high of $172 last week -- there was clearly a short-term trading opportunity to be had based on the First Solar chart. First Solar shares also fell back toward the low-end of their trading range during November, when shares were in the range of $120.
In the case of MEMC, Soros Fund Management had been bulking up and selling off the stock in successive quarters throughout 2010:
At the end of the March 30, 2010 quarter, during which MEMC shares had dipped from $15 to $12, Soros Fund Management bought 750,000 shares. By the following June 30-end quarter, Soros Fund Management had sold the entire MEMC stake. By mid-April 2010, MEMC shares were near $16. In the Sept. 30 quarter, Soros Fund Management again bought heavily into MEMC shares, buying a stake of 600,000 shares. During August 2010, MEMC shares had dipped below the $10 mark. As the fourth quarter filing reveals, Soros Fund Management again exited its entire MEMC position with a quarter. MEMC shares rose from below $10 in July to above $13 by October.
As in the First Solar chart trading case, there were short-term opportunities in both solar stocks through the previous year.
Soros Fund Management also revealed new positions in solar stocks in the fourth quarter, including
SatCon
( SATC) and
JA Solar
(JASO)
.
The stake in solar inverter company SatCon was notable, at more than 1.3 million shares, though that was only good enough for 40th place among new positions added by Soros Fund Management in the quarter. In October, SatCon offered 10 million shares in a secondary offering priced at $3.90.
Soros Fund Management also added to positions in
Power-One
(PWER)
and
ReneSola
(SOL) - Get ReneSola Ltd. Sponsored ADR Report
during the final quarter of the year. Power-One shares had been under the $9 mark during the fourth quarter (where the shares are today also), but the volatile stock had run up above $11 before the fourth quarter ended, too.
The Soros stake in ReneSola was a big increase in the fourth quarter to 363,000 shares. Previously, Soros Fund Management held only a minor stake in ReneSola of 11,900 shares.
All in all, if there were three general solar themes among the trading action by Soros Fund Management, they were:
Short-term opportunities in First Solar and MEMC stock volatility
Interest in the solar inverter space (though Soros also sold out of a stake in Advanced Energy Industries
Interest in Chinese solar stocks at different points of the supply chain, and during quarters which included big earnings selloffs: JA Solar (cells) and ReneSola (wafers), though both companies are moving to module sales as well.
Both JA Solar and Renesola sold off on fourth quarter earnings in November and trended lower in December. ReneSola has climbed steadily since the third quarter earnings sell off, while JA Solar is up since the earnings trade, but its chart has been more choppy.
-- Written by Eric Rosenbaum from New York.
RELATED STORIES:
>>Power One CEO: $9 a Share Doesn't Make Sense to Me
>>Solar Winners: First Solar, SunPower
>>Solar Winners: Chinese Solar Stocks
>To contact the writer of this article, click here:
Eric Rosenbaum
.
>To follow the writer on Twitter, go to
.
>To submit a news tip, send an email to:
.