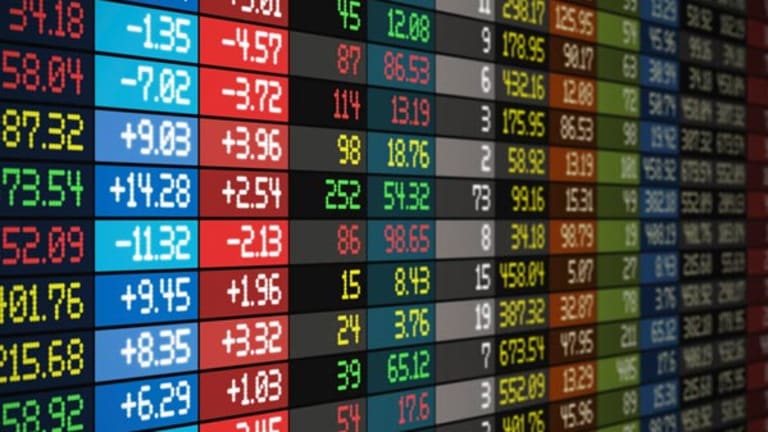 SOPA, Apple, Germany Growth: Hot Trends
Various Web sites are protesting the Stop Online Piracy Act.
NEW YORK (
) -- Popular searches on the Internet include "SOPA" Wednesday as various Web sites protest the Stop Online Piracy Act.
Online encyclopedia Wikipedia went black at midnight and will stay that way for 24 hours.
Google
(GOOG) - Get Alphabet Inc. Class C Report
has stayed in service but is demonstrating its protest of the bill by way of a black bar across its logo and a link to Google's Take Action Web site. Mozilla is redirecting visitors to an action page from 8 a.m. to 8 p.m. EST, as well as changing the default Firefox home page to a black screen with a call to action message; Firefox will remain in service. Urbanspoon and CitySearch will remain in service as well but both Web sites will block out certain portions of content and include links to anti-SOPA messaging.
SOPA, backed by the movie and music industries, is aimed at preventing piracy of online content. The Senate is scheduled to hold a procedural vote on Jan. 24 on starting debate on the matter.
Apple
(AAPL) - Get Apple Inc. (AAPL) Report
is trending ahead of its education announcement scheduled for Thursday in New York.
While Apple hasn't revealed its plans for the announcement, it is speculated that the company will unveil textbooks optimized for the iPad that allow users to interact with the content. It has also been reported that Apple will use the event to launch software designed for creating and publishing digital textbooks.
Germany is another popular search on news that the country cut its 2012 economic growth outlook amid Europe's ongoing debt crisis.
Germany estimated it will grow 0.7% this year, compared to the 1% it had estimated in October. Economic growth is also expected to be weak for the first half of the year, before picking up by year-end.
Germany, the world's second top exporter, will see export growth also slow to 2% this year, upon declining demand in Europe and other countries impacted by the debt crisis. Despite the slowdown in growth, the country is expected to add 220,000 new jobs this year.
The German government does expect that the country will be able to avoid recession for the foreseeable future.
The chatter on Main Street (a.k.a. Google, Yahoo! and other search sites) is always of interest to investors on Wall Street. Thus, each day, TheStreet compiles the stories that are trending on the Web, and highlights the news that could make stocks move.
-- Written by Brittany Umar
.
Brittany joined TheStreet.com TV in November 2006 after completing a degree in Journalism and Media Studies at Rutgers College. Previously, Brittany interned at the local ABC affiliate in New York City WABC-TV 7 where she helped research and produce On Your Side, a popular consumer advocacy segment.