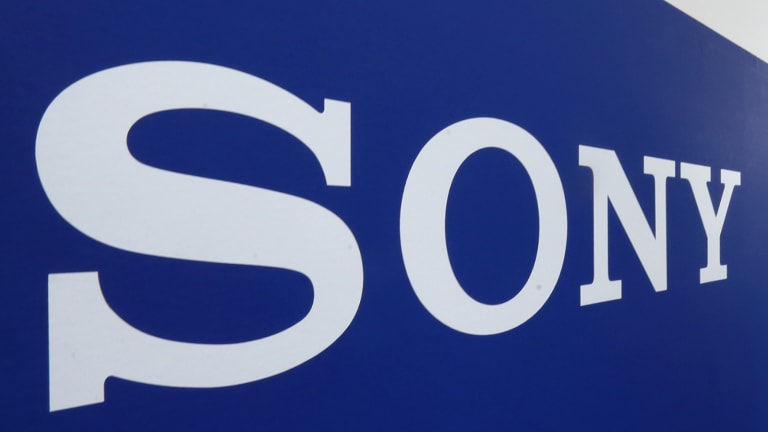 Publish date:
Sony Cuts Profit Forecast by 25% as It Dumps Battery Business
The Japanese electronics conglomerate is selling the loss-making unit to Apple supplier Murata Manufacturing.
The Japanese electronics conglomerate is selling the loss-making unit to Apple supplier Murata Manufacturing.
Sony (SNE) - Get Report cut its full-year profit forecast by 25% as it finalized the ¥17.5 billion ($166.7 million) sale of its troubled battery business. The company also adjusted its currency exchange assumption to reflect a greater-than-expected rise in the yen.
The company announced the downgrade after the market closed in Japan.
The Tokyo-based electronics and media group cut its net profit forecast for the year ending March 2017 to ¥60 billion ($571 million) from ¥80 billion. The company also lowered its guidance at the operating level to ¥270 billion from ¥300 billion, and for pretax profit to ¥250 billion from ¥270 billion.
Sony attributed the downgrade in part to the sale of its battery business to Murata Manufacturing (MRAAY)  . It had forged a nonbinding agreement to sell the business to Murata in late July  and finalized the deal on Monday. The sale will trigger a writedown of ¥33 billion as well as tax expenses of ¥4.5 billion,  Sony said. It expects to complete the disposal by April.
The downgrade comes as Sony, like many of its Japanese consumer electronics peers, faces a weakening position in the market amid increased competition from Chinese and other Asian competitors. In the quarter ended June 30, the company booked a 10.8% decline in revenue and a 42% drop in operating profit, with seven of its ten businesses suffering sales declines.
Quarterly sales in its component segment dropped almost 23% and the company had blamed it on a sales plunge in the battery business.
Sony announced it was in discussions to sell the battery business to Murata Manufacturing on July 28.
Murata Manufacturing, a supplier to major smartphone makers including Apple (AAPL) - Get Report , makes capacitors and sensors, among other products. Its products are also used in wearable devices and base stations.
Sony also on Monday said it had changed its currency exchange rate assumption to ¥101 to the dollar for the third quarter onwards from ¥103 it had assumed for second quarter and beyond, and to ¥113 to the euro from ¥114.
Since the beginning of April, which is the start of Sony's fiscal year, the yen has appreciated against the dollar by more than 6% and against the euro by more than 10%.
(Apple is held in Jim Cramer's charitable trust Action Alerts PLUS. See all of his holdings here.)