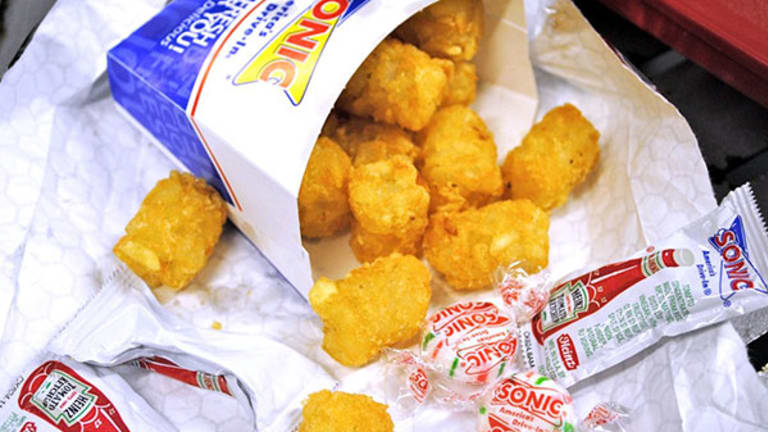 Sonic Crushed Because This Single State Dramatically Hiked Its Minimum Wage
Seems a bit extreme.
Fast-food companies are seemingly already feeling the heat from Colorado's minimum wage increase.
In November's election, 55% of Colorado citizens voted to pass Amendment 70, raising the state's minimum wage to $12 an hour from $8.31.
Sonic Corp. (SONC) said on a third-quarter earnings call with analysts on Thursday, June 22, that the drive-thru burger joint chain saw wage inflation of 11% in the state.
"We had not expected to see such a dramatic wage inflation in those Colorado markets and that's disproportionately impacting our labor line," Claudia San Pedro, Sonic executive vice president and CFO, said on the call.
Because of this, on Friday, Jefferies decreased its earnings outlook for Sonic's current fourth quarter to 43 cents a share from 47 cents. For the year, Jefferies now expects Sonic to post earnings of $1.24 a share, compared to its previous estimate for earnings of $1.27 a share.
On Thursday, Sonic reported a slight third-quarter earnings beat of 43 cents a share, compared to estimates for between earnings of 39 cents and 40 cents a share. The company generated $124 million in revenue in the quarter and its same-store sales declined 1.2%.
San Pedro said on the earnings call that Sonic's labor margin decreased 80 basis points and direct labor inflation, excluding Colorado, increased by 3%.
Shares of Sonic were declining 1.82% to $27 in pre-market trading.
Read More: