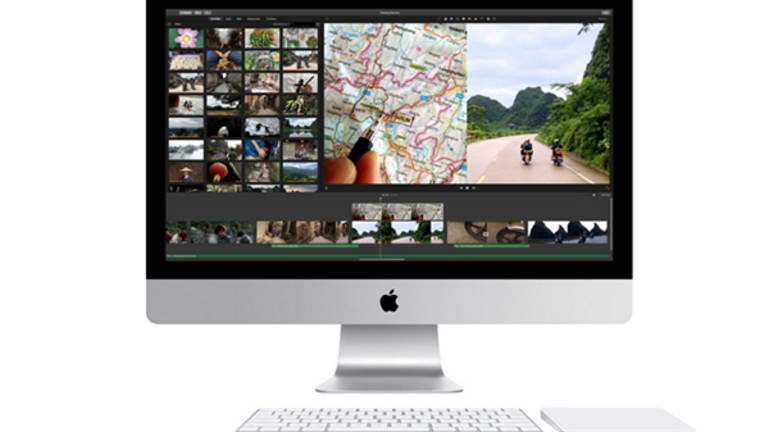 Some Apple Macs Vulnerable to 'Malicious Firmware' Attacks: Duo Security
A new report shows Mac users with high security clearances and access to sensitive information are most at risk of targeted attacks.
Apple Inc. (AAPL) - Get Free Report Mac computers with latest operating system updates "may not be as secure as they originally thought," according to a research report from cybersecurity firm Duo Security that found some Macs are more at risk of malicious firmware attacks.
Macs could be "susceptible to exceptionally targeted and stealthy attacks." Apple has tried to protect the Mac line of machines from hard-to-detect hacking since 2015, but it hasn't been successful in delivering solutions to its users, Duo said in a Friday report.
Duo's analysis of 73,000 Mac systems found that the Extensible Firmware Interface (EFI) in Mac models "was not actually receiving the security updates users thought," Duo wrote. "This left users susceptible to previously disclosed vulnerabilities such as Thunderstrike 2 and the recent WikiLeaks Vault 7 data dumps."
Users who have highly sensitive information or top-level security clearances are the most likely to be at risk of an EFI attack because of the "sophistication required in executing the attack."
"The worst possible state for users is to be under the assumptions that they are secure after updating their system, when in fact, their actual security posture is very different than what they believe it to be," Duo wrote.
Anyone using a Mac fleet of machines should check if their operating systems are out of date, Duo advised. After checking, it could be appropriate to consider a newer model or being more vigilant about installing security updates "promptly after release."
Apple stock traded down 0.16% to $153.04 premarket Friday.
More of What's Trending on TheStreet: