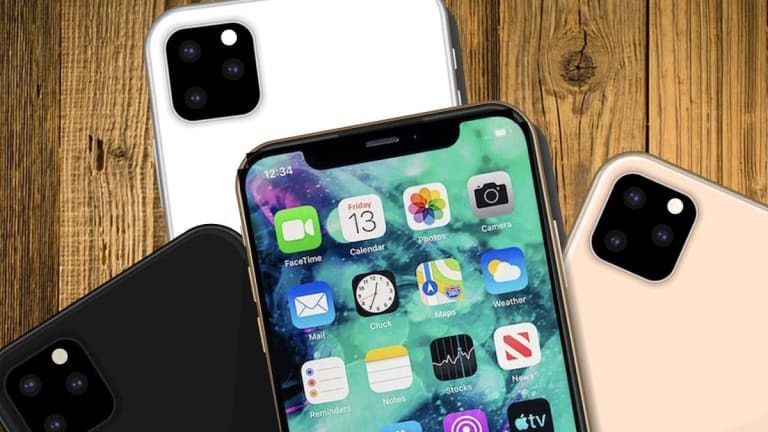 iPhone 11 Pro Demand Looks Solid - What This Tells Us About Consumer Habits
While a feature such as improved battery life might not got a lot of press attention, it appears to be driving many iPhone owners to upgrade. To some extent, the reverse could hold true next year for 5G.
Though I've noted this before, it's worth repeating from time to time: The things that motivate consumers to buy a new tech product are often very different from the things that excite tech reviewers.
The stronger-than-expected debut that Apple's (AAPL) - Get Free Report iPhone 11 Pro and Pro Max appear to be seeing might be the latest case in point.
In an interview with a German newspaper that was published on Monday, Tim Cook asserted that sales of Apple's 2019 iPhones were off to a "very strong start," and that he "could not be happier" with their launch. Those comments arrived shortly after JPMorgan raised its September and December quarter estimates for iPhone unit sales by 1 million and 3 million, respectively, while hiking its Apple price target by $22 to $265.
Apple's stock rose 2.4% on Monday in response to JPMorgan's note. And on Tuesday, following Cook's comments, shares are up 0.6% to $225.30, in spite of a 0.9% drop for the Nasdaq. With near-term iPhone sales expectations having been pretty low -- on average, analysts polled by FactSet have forecast Apple's iPhone revenue would drop 3% annually in its December quarter, after having dropped 15% in the year-ago period -- the reception that Apple's 2019 iPhones has seen to date has gone over well with Wall Street."
As it is, anyone keeping an eye on estimated iPhone 11 Pro and Pro Max delivery times on Apple's online store over the last couple of weeks would have had some idea that demand for the company's latest flagship phones is looking a little stronger than expected. On Apple's U.S. website, delivery times for 11 Pro and 11 Pro Max have models have remained steady at 3-4 weeks, even as (outside of the green and purple versions) Apple has begun promising next-day delivery for the standard iPhone 11. In China and the U.K., 11 Pro and 11 Pro Max delivery times stand at 2-to-3 weeks.
Apple is a holding in Jim Cramer's Action Alerts PLUS member club. Want to be alerted before Jim Cramer buys or sells AAPL? Learn more now.
However, those basing their expectations for 11 Pro and Pro Max on reviews of the phones would likely have a more cautious view of things. While the reviews were generally positive, with many reviewers praising the phone' triple rear cameras and the performance of its A13 Bionic system-on-chip (SoC), many reviewers also argued that the standard iPhone 11 is the better option for most consumers.
What many reviewers arguably didn't pay enough attention to -- even though a number of surveys make it clear -- is just how much battery life influences the buying decisions of smartphone owners. Apple has claimed that the 11 Pro and Pro Max respectively deliver up to 4 hours and 5 hours of additional battery life relative to the iPhone XS and XS Max, well above a promised 1-hour gain for the iPhone 11 relative to the iPhone XR. And from the looks of things, quite a few consumers have taken notice.
On the flip side, while a large battery life boost can help convince many consumers to upgrade their devices, it's not clear yet that 5G -- a technology that has received a ton of media hype -- will provide a major lift to smartphone upgrade rates next year, as Android OEMs and (from all indications) Apple place 5G radios inside of mass-market phones.
Aside from the fact that consumer surveys point to muted enthusiasm for 5G services for the time being, there hasn't been any "killer app" demonstrated for 5G phones. That is, a service that can't be delivered over 4G networks that now typically have average download speeds above 30 megabits per second, and would be embraced by smartphone users on a large scale.
This isn't to say that 5G, whose network availability should improve a lot next year, will have no value for smartphone owners. The spectral efficiency of 5G networks, together with the new spectrum bands they'll open up, should help relieve network congestion in places such as airports, stadiums and shopping malls. And the lower latency of 5G networks could yield improved user experiences for services such as online gaming and video calling.
And in Apple's case, it's possible that interest in having a 5G iPhone will drive some would-be iPhone 11/11 Pro owners to wait for the company's expected fall 2020 launch of 5G iPhones, some of which will also reportedly feature 3D rear-camera systems, as those launches start drawing closer next year.
However, until and unless that proverbial killer app appears, a lot of smartphone owners might view 5G as just one more nice feature to have, rather than something that they need to get the moment it becomes available. Indeed, many smartphone users might view it as less important than getting, say, four or five hours of additional battery life.
Save 57% During Our Fall Sale. Join Jim Cramer's Action Alerts PLUS investment club to become a smarter investor. Click here to sign up and save!