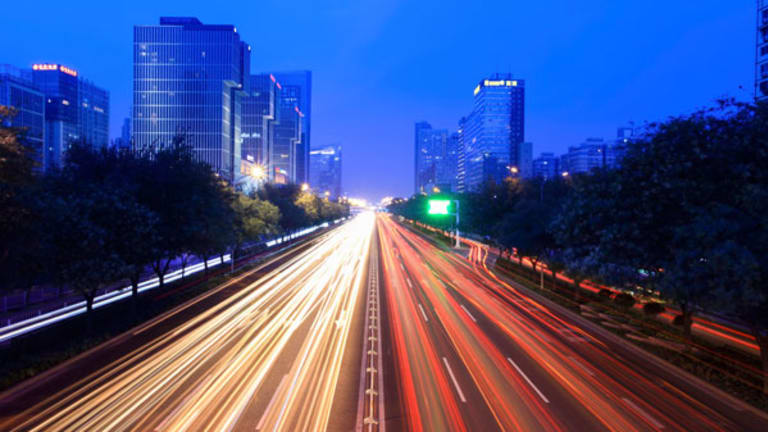 Solazyme IPO: 5 Burning Questions
Solazyme is the latest biofuel IPO coming to market with buzz, but the long-term profits are less certain than a short-term IPO bump.
NEW YORK (
) -- This Friday's planned IPO of biofuels company
Solazyme
(SZYM)
is getting a lot of attention. Is it just a good short-term green energy-IPO euphoria trade, or a good long-term investment opportunity?
There's evidence from recent IPOs in the green energy space that, in the least, the Solazyme deal could be a good short-term investment. Two companies in the biofuels market went public in the past year that argue in favor of a post-IPO boom for Solazyme,
Gevo
(GEVO) - Get Free Report
and
Amyris
(AMRS) - Get Free Report
. Gevo, which went public in February, is up 20% since its IPO. Amyris, which went public in September 2010, is up 75% since its IPO.
The performance of these recent biofuel IPOs is reason enough for Solazyme to seize the day. Add the recent rise in the price of oil, which has stabilized around the $100 mark after a pullback, and the company has all the makings of a "buzz" offering. "It's not by accident that Solazyme is looking to do the IPO now," said Lux Research analyst Andrew Soare.
Yet if green energy IPO euphoria has taught investors anything, it's that long-term growth, and sustainable stock market gains, have proven elusive in many cases. In the case of biofuels, the hit or miss nature of a nascent industry remains a key theme. As Lux Research recently noted in a mostly positive view of the biofuel segment growth opportunity, despite years of government incentives, financing, and "a graveyard of failed start-ups, the capacity of bio-based fuels and plastics in the ground today replaces only 3% of fuels and 1% of plastics."
The data on the size of the biofuels market today is the key hurdle: "Even with all the attention from governments, investors and the public, bio-based fuels and materials only occupy a small percentage of total fuel and material consumption," Lux Research stated.
There are some compelling biofuels market growth assumptions, nevertheless. Here are some of the optimistic data points from Lux Research on the biofuels market:
The global biofuel capacity will grow 7.8% annually to 53 billion gallons in 2015.
Biofuel-based materials will soon grow faster than the opportunity in the fuel market, at 17.7% per year, to reach 8.1 million tons by 2015.
The bio-based fuel market is $56 billion, and has grown more than 30% annually since 2005.
The materials market currently totals $10.7 billion and has grown 10% a year since 2005.
One IPO watcher told
TheStreetTV
that the Solazyme deal
looks like an offering that deserves investor attention.
"In the short-term, Solazyme and the other stocks in the group should do well, but there are lots of risks as they move closer to commercial scale," said Lux's Soare. "I expect hype will keep their stock prices up for at least the next few quarters," he added.
Here are 5 key questions about Solazyme as a long-term play that go beyond the recent surge in biofuel IPOs, and that highlight the Solazyme-specific business model as opposed to the generic biofuels market growth story.
Does the Solazyme IPO require a leap of faith today?
Absolutely. This is not
LinkedIn
(LNKD)
, where revenue can be generated at the flip of a switch. Solazyme needs to build up large-scale facilities with deep-pocketed partners in the energy, transportation and chemicals markets.
What are the key difference between Solazyme and the other recent biofuel IPOs?
Lux Research analyst Andrew Soare said that one key difference between Solazyme, and Amyris and Gevo, is Solazyme's genetically modified algae, sugar-fed model. The other recent biofuel IPO technologies were yeast-based, and as a result, better understood from a science perspective. "GMO algae has never been used at any commercial scale so there is certainly a risk factor in the ability to scale up cost effectively," Lux Research's Soare said.
How important are Solazyme's partners to its success?
Solazyme has lined up some impressive partners which breed confidence in its ability to execute, most prominently the U.S. Navy,
Dow Chemical
(DOW) - Get Free Report
and
Chevron
(CVX) - Get Free Report
.
Companies like Dow and Chevron understand the importance of finding alternative biofuels feed stocks, but these companies have several different technologies they are testing. "If Solazyme tanks, it's not like the biofuels platform tanks for one of these prominent partners," said Lux Research's Soare. "They are not handcuffed to Solzayme, but they do view the company as a promising one and want to help scale its operations."
Solazyme also has a research deal with
Unilever
(UL) - Get Free Report
for the personal care product market. Solazyme's skin care product lineup is also in a deal with Sephora and QVC.
Can the personal skincare market really make a long-term case for Solazyme if the transportation market doesn't happen?
The wide-range of applications for Solazyme is an advantage, even if it is unable to hit a low-cost point versus the traditional fuel commodity market, yet saying it's the roadmap to profitability remains a stretch.
Cosmetics is a short term revenue buffer, which is higher margin and lower volume. "By selling into these markets Solazyme can help travel down its roadmap to commercial scale, and then approach the fuels and crude oil replacement story. "Investors aren't catching on to this story as a lipstick provider, but it's important to note that while it seems trivial to talk about cosmetics, while they scale up to produce a commodity oil at competitive commodity price, selling at higher margins is important," Soare said.
How much of a roadblock is the existing transportation infrastructure and refinery status quo to the ambitions of these biofuels companies?
One positive angle specific to the Solazyme story is that its fuel market dreams are predicated on being able to drop its oil into existing refineries, so no larger-scale retrofit of refinery operations would be required. The U.S. Navy has purchased significant quantities of Solazyme fuel for its jets, and this problem is what partners like the Navy and Chevron are trying to figure out with Solazyme. "Solazyme says it can simply 'drop in,' but as they scale the downstream relationships will be tested, and that's the key. They've got to hit that claim," said Soare.
Gevo recently signed a deal with
Mustang Engineering
to produce its biofuel as a refined fuel source for jet engines.
According to Lux Research, no refiners have been successful in producing a bio-based crude at commercial scale, and the status quo among refinery operators has included some resistance. Yet if oil prices stay high and Solazyme can leverage its powerful partners like Chevron and Dow, it could be able to "force the hand of refiners," said the Lux Research consultant. If the company can produce crude at low-cost, it's the biggest opportunity because it can theoretically be refined for the fuel market, including diesel.
Why won't these companies simply be the next round of ethanol IPO busts?
The Solazyme approach, as well as the plans of Gevo and Amyris, are more flexible with a wide range of chemicals market applications. Even if the cosmetics market is a revenue blip long-term as compared to the fuel market, and even if Solazyme is not able to produce crude oil at a competitive price for commercial use, the risk is partially mitigated by its chemicals sector efforts.
Gevo is rumored to be in a deal with
PepsiCo
(PEP) - Get Free Report
, and overall is looking to make chemicals to be dropped into the plastic bottles market. Amyris is also targeting a wide range of chemicals. Solazyme is targeting consumer products and food ingredients within the plastics and chemicals markets. This means competing with the incumbent petrochemical companies and traditional ingredient companies, though not necessarily knocking off the chemicals heavyweights, as evidenced by partnerships with the likes of Dow Chemical.
These companies may not be the closest to commercial success, but the theoretical flexibility of the end product has led to their popularity among investors and the description of young companies as having a "mature" business strategy. Most important, these companies are very different from the first wave of ethanol company IPOs. The ethanol companies are highly dependent on government subsidies, and if the excise tax credit were to be eliminated, for example, ethanol companies would struggle to turn profits. The new wave of second generation biofuel IPOs can produce a wide range of chemicals and fuels, and at least in theory, adapt to changing markets unlike ethanol companies.
The market is very supportive of these stocks right now, but to be a long-term play and not just a short term IPO bubble before the market moves on to the next technology solution, requires putting the proverbial "money where the mouth is" and scaling up to produce at low cost. "That will take years," said Lux Research's Soare.
-- Written by Eric Rosenbaum from New York.
RELATED STORIES:
>>No More Green Energy Gold Rushes
>>Green Energy Stocks: Lithium Ion Battery Makers Fork in the RoadM
>>Energy IPOs: Solazyme, Lone Pine
>To contact the writer of this article, click here:
Eric Rosenbaum
.
>To follow the writer on Twitter, go to
.
>To submit a news tip, send an email to:
.