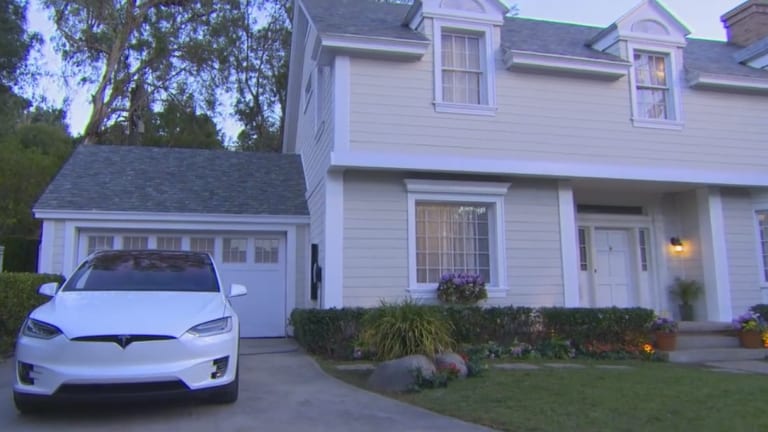 SolarCity Purchase Points Tesla Motors, Utilities Toward a Brighter Future
With the number of electric vehicles expected to soar in the near future, demand for charging stations should rise significantly, creating an opportunity for utilities.
Monday morning Tesla Motors (TSLA) announced that it completed the acquisition of solar panel installer SolarCity (SCTY) for $2.6 billion. Elon Musk, founder of Tesla and co-founder of SolarCity, spearheaded the deal. He has a 22% ownership stake in each company.
Tesla Motors could become the most disruptive force in both the energy and automotive industries since hydraulic fracturing for natural gas or Henry Ford's assembly line. It may not happen soon, but Tesla is building momentum.
In Tuesday trading, Tesla shares rose 3.6%, while SolarCity's stock price was flat. 
It's now the first company of its kind and the acquisition is part of Musk's plan to create a fleet of cars powered entirely by renewable means. This plan is another step in Musk's ambition to drive demand for lithium-ion batteries that are being produced in Tesla's Nevada-based Gigafactory.
Musk said that solar power will be the "single largest source of electricity generation" by 2050. At the forefront of that movement are the two most ubiquitous brands in the renewable energy revolution, Tesla and SolarCity. That brand awareness will be a boon for Musk's companies.
Separately, waning electricity demand has many utilities investigating the possibility of new revenue streams from electric vehicle charging stations.
This industry holds a rare chance for utilities to take the lead in a lucrative, large-scale infrastructure build-out. Though there are only about 400,000 electric vehicles on the road in the U.S. today, North American sales are projected to soar to 1.1 million annually by 2024. Consequently, many more electric vehicle charging stations will be needed.
Nationwide, the Department of Energy counts nearly 15,000 such stations, up from 5,100 a decade ago. Assuming expansion paces expected growth in North American electric vehicle sales, demand could top 100,000 in less than a decade.
Though notoriously slow to change their business models, utilities are taking notice of this monumental revenue opportunity. An early 2016 survey by sector trade publication Utility Dive indicates that 52% are pursuing investment in electric vehicle charging stations. Analysts see this market growing nearly five-fold, to $12.6 billion, within six years.
On the automotive side, General Motors CEO Bob Lutz said in 2007 that the Tesla Roadster was the catalyst behind the Chevy Volt. Clearly, Musk has a knack for disrupting industries. 
---
As we've just explained, Tesla Motors is driving exceptional growth across industries. If you're looking for other growth opportunities, we've found a genius trader who turned $50,000 into $5 million by using his proprietary trading method. For a limited time, he's guaranteeing you $67,548 per year in profitable trades if you follow his simple step-by-step process. Click here now for details.
This article is commentary by an independent contributor. At the time of publication, the author held no positions in the stocks mentioned.