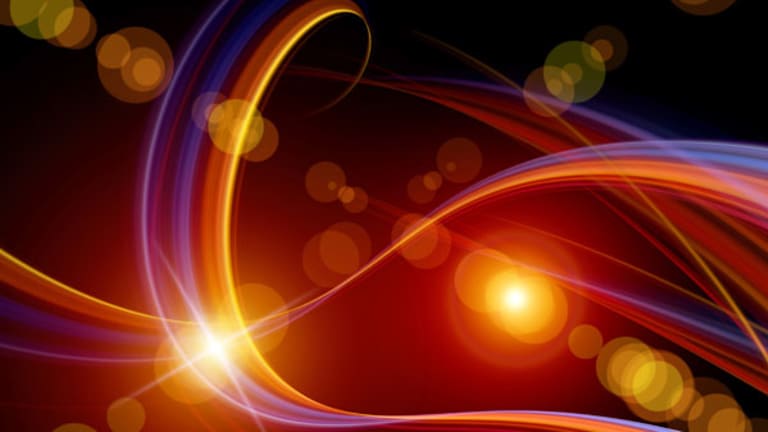 Solar Winners & Losers: Yingli, Trina, Jinko
Chinese solar leaders show signs of weakness, while upstarts steal first quarter earnings thunder.
(Solar winners & losers story, updated for analyst comment)
NEW YORK (
) -- Is there a chink in the armor of the Tier 1 Chinese module makers?
For the second straight day, one of the top three Chinese solar module companies reported that shipments will fall short of the mark in the first quarter.
Yingli Green Energy
(YGE)
said on Wednesday morning that shipments would fall by a "low teens percentage" in the first quarter.
On Tuesday,
Trina Solar
(TSL)
pre-reported that
first quarter shipments would be lower
than expected -- the lower guide to shipments of 320 megawatts to 322 megawatts implied a decline of roughly 9% from the previous shipment forecast.
Both "surprise" announcements from Trina and Yingli were signs the current weakness in the market as German and Italian demand remained in limbo, with Italy at a stand-still from March 1, and Germans waiting for prices to fall.
It's all in keeping with expectations for problems throughout solar earnings in the first and second quarter related to the European market changes, yet for Trina and Yingli, the shipment disappointments did stand in contrast to the quarter reported by
Jinko Solar
(JKS) - Get JinkoSolar Holding Co., Ltd. Sponsored ADR Report
.
The Jinko Solar clean first quarter may have simply reflected that its smaller volume business, as compared to that of Trina and Yingli, made it more flexible in the first quarter stand-still.
"I don't think this is a read on the Tier 1 argument," wrote Wedbush analyst Christine Hersey in an email to
TheStreet
. "I think because Italy froze with only three weeks left in the quarter everyone was working to reallocate. And Trina and Yingli, having larger volume to move, did not do so by quarter end. Jinko, which has less volume, was able to do so."
It was notable, though, that late last year Goldman Sachs said to
and made the case that it really wasn't a "tier 1" player and would feel the squeeze in an oversupply environment. Looks like Goldman made a better call when they said "sell oil" before the commodity rout last week.
Auriga Securities Mark Bachman didn't want to let Yingli off the hook entirely, writing on Wednesday, "We are surprised by the announcement as we figured YGE had a more robust customer base and that the near-term weakness in the Italian market should have been mitigated by shipments to other geographies." Yet the analyst added, "Despite the knock to management credibility, we expect Q1 to be 2011's bottom for YGE in terms of shipments and feel risk to further 2011 estimate cuts is largely past."
In any event, the impact on shares hasn't been severe after the shipment disappointments. Trina and Yingli shares haven't plunged on the negative news -- both were down on Wednesday, Yingli by 3% and Trina by 1% -- but earnings pre-reports from solar historically received even more negative reactions from investors. The markets were down as a whole in a major way on Wednesday, too, and when the major indexes are seeing losses of more than 1%, solar will typically show a bigger selling trend, so Yingli picked a bad day to report bad news -- and solar stocks selling off by 3% when the Nasdaq is shedding more than 1% is not an out of the ordinary occurrence. Yingli was seeing a high volume trade on Wednesday, with twice its average daily volume hit early in the afternoon.
That said, given the inexpensive multiples at which solar stocks are trading, and an activity pickup from the first quarter doldrums, by and large investors seem willing to give the Chinese solar companies the benefit of the doubt. "Investors appear willing to see if Q2 volumes will be okay. Both companies reiterated their full-year shipment guidance," noted Wedbush's Hersey.
This been the case, too, with all of the solar sector pre-reports: even in taking down shipments or providing a cautious outlook on 2011, companies have all reaffirmed full year guidance.
The back-end loaded case was no different when
First Solar
(FSLR) - Get First Solar, Inc. Report
reported earnings, with the industry bellwether highlighting all of the risks in the solar market, saying the second quarter in particular would be difficult, but having the confidence to
stick with its full year guidance
.
Yet the back-end loaded model could send the average analyst numbers dropping if average sales prices don't recover strongly. Trina Solar, for one, will be selling more -- if it makes its guidance -- in the second half of the year when prices are expected to be lower. Wedbush dropped its earnings estimate for Yingli from $1.75 to $1.65 for 2011 given expected pricing pressure later in the year.
However, some solar companies are not even banking on a second-half recovery, and instead trying to focus on 2012 in presenting a more positive outlook. The outlook from one of the key German solar companies, Phoenix Solar, added to the cautious outlook on European solar demand. Phoenix Solar posted a larger than expected loss in the first quarter, and echoed commentary from other solar companies that 2011 could be a difficult operating environment due to the solar incentive scheme reductions in Europe. Phoenix Solar guided to flat sales year over year, in what it referred to as a stagnant growth environment.
Phoenix tried to focus on the solar opportunities beyond 2011 in its outlook, saying, "Following surging growth in the global photovoltaic market in 2010, Phoenix Solar anticipates that there will be temporary stagnation at a high level (18 to 20 gigawatt) throughout 2011 as a whole. In the medium and long-term, however, the sector's outlook remains positive, and the Executive Board anticipates growth in the global market as early as 2012 onwards. Beginning in 2012, the whole photovoltaic sector expects a decidedly positive influence to emanate from the nuclear catastrophe in Fukushima in Japan."
On Wednesday morning, the Japanese government said it will not build any new nuclear plants, the first time this statement has come from the Prime Minister of Japan, who also called for more renewable energy development and conservation.
Another data point that had been seen in the Chinese solar pre-reports was an increase in gross margin even as shipments fell. Both Trina Solar and
LDK Solar
(LDK)
pre-reported misses (in the case of LDK it is revenue), but both guided to higher gross margins in the quarter. Yingli, Green Energy, notably, could not do this, saying that gross margins would decline to 27% to 27.5%, versus a previous guide of 30% to 31% gross margin.
Yingli has been plagued in the past by a slower-than-expected ramp in it polysilicon plant build out, which has impacted margins in previous quarters. On Wednesday, Wedbush's Hersey noted again that, Yingli's "cost reduction efforts may be negatively impacted in the short term by ramp up costs for in house polysilicon and new production capacity."
What Yingli Green Energy did say on the positive side is that shipments will be up 30% in the second quarter. Of course, if shipments are down 10% more than expected in the first quarter, a 30% increase in shipments is really a 20% increase, and on top of that, the first quarter is typically the slowest quarter for solar companies -- so an increase from quarter one to quarter two would be expected.
Mark Bachman, analyst at Auriga Securities, wasn't ready to say that the tier 1 Chinese had problems that reached to a level of questioning tier 1 positioning, but did say that Trina and Yingli will have some questions to answer when they host their earnings conference call.
"We don't have commentary out of either one yet, so it's tough to say what's going on, but the smaller guys like Jinko haven't had these problems," Bachman noted. "Trina wouldn't talk here, and then Yingli follows, but the market seems to be shrugging it off," Bachman said.
Bachman said the good news is that Yingli was the latest company to say activity has picked up since Italy sets it policy, but there will still be a level of uncertainty about the solar market until Yingli and Trina explain why shipments fell unexpectedly. The analyst said if either Trina or Yingli reveals that a significant customer is responsible for the shipment shortfall and there could be an inventory build or bad debt on the books, the situation could be worse than currently assumed. Yet Yingli noted in its 30% shipment increase for the second quarter that it plans to redeploy modules that it expected to ship in the first quarter of the year. "We have to wait and see if it's customer-specific," Bachman said.
The Auriga analyst said investors need to keep in mind that auditors have up until the day a company reports to decide that certain revenue items can't be booked in any given quarter, and it could be the case that Trina and Yingli waited so long to report the shipment misses due to auditor decisions. Bachman said it is possible the module misses are recorded in subsequent quarters, and the reiteration of full-year guidance would support this thesis.
"It comes down to whether it's a single customer or not. You wouldn't want to see a major customer going under," Bachman said.
First Solar customer Colexon in Germany is under severe financial distress and recently had to revise its agreement with First Solar and ask for lower pricing and shipment delays, but Colexon only represents 2% of First Solar sales.
"You wouldn't want a large customer here to show weakness, so the commentary we want to hear from Trina and Yingli is that it's just general, and not bad debt that has to be re-routed," Bachman added. The general consensus is that quoting activity and project activity has gone up exponentially since Italy signed its new solar decree and the market is "waiting for modules to start flowing and for average sales prices to firm up," Bachman said.
"The good thing about Jinko as its larger peers report issues is that it was able to perform well being a startup," the Auriga analyst said.
In a move that is as uncommon as Jinko's clean earnings amid a first quarter demand standstill and earnings misses across the sector, Jinko announced on Wednesday a $30 million share buyback program. Share buybacks have not been a staple of solar sector companies, to say the least. Jinko also announced a $125 million convertible note offering.
The Wedbush and Auriga analysts said the tier 1 thesis, with Trina and Yingli being the bankable brands that survive in a oversupplied environment remains in place. However, in addition to beating the "tier 1" players at their own bankable game in the first quarter, Jinko management could be signaling that it still thinks it shares are cheap with the buyback.
"It is an interesting use of capital -- and I haven't seen it elsewhere.... The buyback is signaling shares are cheap (in theory)," wrote Wedbush analyst Christine Hersey.
Jinko shares were up 1% on Wednesday, among the few solar stocks not trading down.
-- Written by Eric Rosenbaum from New York.
RELATED STORIES:
>>Total to Take Majority Stake in SunPower
>>Is Italy's Last Solar Gold Rush Doomed?
>>How Thin Film Plans to Beat Chinese Solar
>To contact the writer of this article, click here:
Eric Rosenbaum
.
>To follow the writer on Twitter, go to
.
>To submit a news tip, send an email to:
.