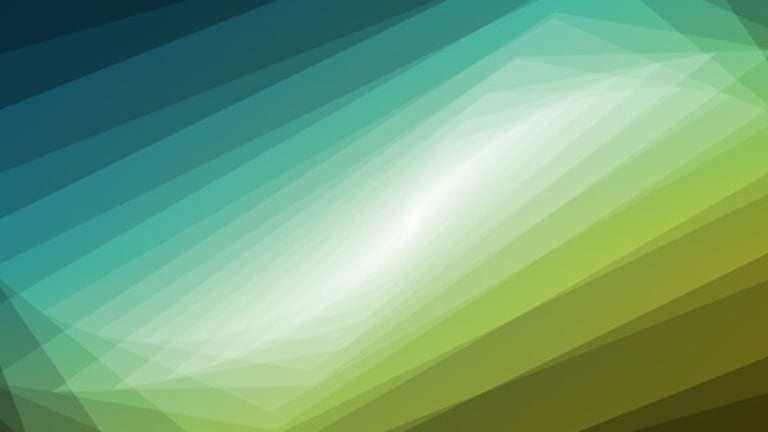 Solar Winners & Losers: LDK, SunPower
LDK Solar and SunPower look to turn the corner out of second quarter earnings, but the jury is still out on some long-term issues for these solar stocks.
NEW YORK (
) -- U.S. solar module maker
SunPower
( SPWRA) and Chinese wafer maker
LDK Solar
(LDK)
released earnings reports earlier this week intended to show the market that the solar companies had turned the corner. The SunPower and LDK reports, though, were lost amid the macroeconomic noise that sent the markets, and the solar sector, into a tailspin in trading through Wednesday.
Solar is coming back off its losing streak on Thursday, and LDK was the biggest gainer. In fact, even as this week's solar sell-off leaders rose in trading on Thursday led by
JA Solar
(JASO)
, it was only LDK's rise of 7% that placed its shares higher than where they were when the week began, the only major solar stock not still fighting an uphill battle after the Tuesday/Wednesday selloff. LDK experienced a big volume day on Thursday also, with more than 11 million shares traded, as compared to an average daily volume of under 2.6 million shares.
SunPower shares, while up marginally on Thursday, are still lower than where they traded before the earnings report.
So is the LDK bump on Thursday a sign that the wafer maker has finally turned the corner, and to a degree that is greater than the strides made by SunPower in its earnings? The right answer about solar stocks seeking to turn the corner turns out to be a not uncommon answer when it comes to separating the wheat from the chaff of earnings numbers. The strides made by both LDK Solar and SunPower in the earnings headlines were partially offset by long-term issues for both companies that remain unresolved.
Both solar companies delivered some earnings upside, and that was no surprise.
In the case of LDK, some analysts who called a beat ahead of the LDK earnings argued that Street consensus was clearly too low, which turned out to be the case, with LDK surging past revenue and earnings per share estimates.
>>LDK Easily Beats, Guides Much Higher
SunPower raised its earnings guidance for the full year and beat the Street earnings call for the second quarter, but it was a noisy earnings report from SunPower, as usual, including revenue booked from $8 million in electricity sales in Italy at a 100% gross profit margin, which won't be reoccurring, and $36 million total in one-time gains. "Extremely complex" is the way that Collins Stewart analyst Dan Ries referred to the SunPower earnings report. Mark Bachman, analyst at Auriga Securities went further, writing in a SunPower earnings wrap that only, "through the magic of non-GAAP accounting" was SunPower able to beat expectations. SunPower shares remain down close to 50% this year, and received no significant earnings rally.
Jefferies analyst Jesse Pichel, expressed the frustration of what continues to be a battle between some on the Street and SunPower over the way it reports earnings. The Jefferies analyst wrote of SunPower latest earnings, "This was the first quarter of the company's new segment reporting which obscures financial performance of the module component business. We continue to view any impediment to measuring business performance as a negative noting quarterly profitability can vary depending on timing of project revenue recognition and margin swings can vary on energy sales of discontinued operations (project FIT revenue waiting to be sold)."
Putting aside the earnings performance and the prevailing view that solar will remain a healthy sector in the second half of 2010 -- though not necessarily into 2011 -- it's worthwhile to review where LDK and SunPower made long-term progress, and where the jury remains out on both solar stocks' corner-turning ambitions.
LDK Solar
Where LDK Turned the Corner:
The healthy performance from LDK Solar in the second quarter led to the balance-sheet improvement that has eluded the Chinese solar wafer maker in recent years. LDK did not reduce the mountain of debt that it is carrying on its balance sheet. However, LDK did buy itself by reaching a cash balance in the second quarter of $433 million. Strength in volume and pricing in the quarter allowed LDK to make up financial lost ground. It's the highest level of cash for LDK Solar since the beginning of the financial crisis.
"These guys were running out of money. They've got some breathing room now," said analyst Paul Leming of Soleil Securities. "The gun has been at LDK's head for a while, but now I genuinely think LDK management can sit back and take some time and see what its options are to raise more capital," the Soleil analyst added.
On the LDK earnings conference call, when LDK management was asked about upcoming debt maturities and its financing needs, LDK said that given its cash balance above $400 million and that it generated $150 million in cash from operations in the second quarter, it was working on several alternatives, and hoped to make a decision by year-end.
The LDK response to the question about the financing situation could be read as the typical management dodge of a nagging question. However, given the cash balance at the end of the quarter, LDK management may simply be availing itself of the best financing option. "I don't think LDK is locked into any one path right now, and it's more a question of where they can get the most bang for their buck," Soleil's Leming said.
As an example of the understandable unknowns in the financial equation, Leming said he asked LDK management on a follow up call about speculation it might spin-off its polysilicon plant business -- in which it has already sold stakes -- but LDK management wouldn't bite on the question. LDK isn't likely to pursue an equity raise with its shares trading in the $7 range, but if the solar sector and LDK shares continue on an upward trajectory, it could simply issue more shares instead of floating a piece of the existing company.
LDK Solar
Where LDK Remains Cornered:
Going into the LDK earnings, the balance sheet position and the ramp up schedule for LDK's polysilicon production plant were the two key long-term issues. On the poly plant, LDK made progress, but didn't entirely resolve uncertainty regarding the timeline for its polysilicon plant full ramp.
LDK reached a level of 1200 metric tons of polysilicon produced, including production from one of the first of two new polysilicon production trains it is building that will have full capacity of 5,000 metric tons each. In the first quarter, LDK produced 700 metric tons of polysilicon in total, split between LDK's 1,000 metric ton plant and the first 5,000 metric ton line. It was an improvement, but for the third quarter, LDK said it expected a much smaller polysilicon production gain. LDK said third quarter production might only rise by another 10%, or roughly 100 to 120 megawatts.
When asked about the second 5,000 metric ton train, LDK management said it would most likely be two to three quarters before the second polysilicon production train is producing. By the fourth quarter, LDK said it expects production in the range of a few hundred megawatts, and by the middle of next year, the production should be at a level between 800 metric tons to 1,000 metric tons.
The LDK response about the polysilicon plant shows that it's still behind schedule, both on ramping up the first of the two new trains to full capacity, and on the third train. The immediate concern is that LDK guided to more or less the same level of production for the end of the third quarter as the second-quarter end polysilicon production. LDK management says plans are moving ahead as scheduled, but that schedule continues to be a moving target, pushed back on several occasions.
The potential silver lining with the polysilicon plant relates to the cash problems in which LDK has been mired. LDK simply may not have had the cash to expedite its polysilicon production, and now, with the more stable cash balance at the end of the second quarter, has upside to its current polysilicon production guidance.
SunPower
Where SunPower Turned the Corner:
Several analysts noted that SunPower's balance sheet improved, yet the improvement was largely driven by its previously announced joint venture with AU Optronics, so if it's turning the balance sheet corner, it isn't because of anything investors learned specific to the earnings report. SunPower expects 2010 spending to decrease to $150 million to $200 million, from $375 million to $475 million, because of the AU Optronics deal.
Additionally, SunPower increased its sales of straight modules outside of its captive systems business in the quarter, and as it generates more revenue from the utility project business, the strong balance sheet will become an even more important factor to monitor.
If the balance sheet improvement was necessarily new, and therefore, not a corner turner for SunPower, there was general consensus that SunPower did provide confidence that it is executing on its large-scale solar pipeline business. Even though SunPower fell short of the Street mark in revenue for the quarter, Adam Krop, analyst at Ardour Capital, said that SunPower has turned the corner in terms of revenue expectations due to its pipeline. "SunPower gave us some confidence in terms of estimates for strong revenue growth and that should drive strong EBITDA growth as well," the Ardour Capital analyst said. Ardour Capital raised its rating on SunPower from hold to "accumulate" and its price target to $17 after the earnings.
Even analysts who remain at a hold tipped their hat to SunPower's execution in the pipeline business.
Jefferies analyst Jesse Pichel noted that SunPower has demonstrated its leadership in project development having successfully executed several large scale projects in Italy and it retains the largest pipeline (2x that of First Solar).
SunPower
Where SunPower Remains Cornered:
Even SunPower bulls conceded that the earnings didn't effectively answer questions about SunPower's cost structure. SunPower introduced for the first time a metric to measure cost reductions on an "efficiency-adjusted" basis. While the efficiency-adjusted number might gain some traction for SunPower in the utility market, it won't be a data point that provides much traction at the smaller project end of its business.
Cost per watt remains the SunPower wildcard.
Jefferies stated its view plainly about the time to buy SunPower, arguing that until SunPower executes on its aggressive module cost reduction plans, a more difficult pricing environment in 2011 dictates remaining on the sidelines with SunPower shares.
Mark Bachman, analyst at Auriga Securities, conceded that the revenue visibility provided by the project pipeline is plus, but his confidence in the stock remains low, driven by its slower capacity expansion than Asian competitors, and the fact that the AU Optronics deal shows that SunPower can't deliver on cost reduction by itself. Echoing the pessimism with a silver lining about SunPower, the Auriga analyst wrote, "The SunPower story may eventually play out over the next several years, but we are hard pressed to put new money into this name when there are more transparent business models with greater earnings power within the solar sector."
SunPower said its more efficient cell production facilities require capital spending of85 cents per watt to build, more than 3x the 25 cents per watt to build a more traditional, less efficient solar cell. Gross profit per watt needs to be much higher than competitors to make up this gap, but Collins Stewart analyst Dan Ries says he sees no sign of that. Collins Stewart noted that SunPower has not been able to generate a Return on Assets (ROA) above 6% at any point in the last three years on a GAAP basis.
SunPower aims to reduce its production costs to $1.48 per watt by the end of 2011, and its cell production spending to 55 cents per watt by 2014.
Edwin Mok, analyst at Needham & Co. noted that even with SunPower's fourth quarter 2011 target of $1.08/watt pm am efficiency adjusted basis, its cost structure would remain the aim of low-cost producers to reach $1/watt by year-end of 2010. Additionally, many of these low-cost Asian players continue to close the efficiency gap versus SunPower, though this trend could be offset as declines in solar raw material pricing disappear and take away the easy road to further cost efficiency for the Chinese crystalline silicon players.
The Needham analyst encapsulated the mixture of corner-turning from SunPower and its continuing cornered cost position. The better visibility that SunPower provided was welcome, and SunPower should be able to maintain a price premium, but that said, its higher costs coupled with increased pricing pressure coming from the low-cost Chinese competitors will continue to limit margins.
-- Written by Eric Rosenbaum from New York.
RELATED STORIES:
>>Is Solar Pricing Squeeze Just Ahead?
>>LDK Easily Beats, Guides Much Higher
>>First Solar Rises on Siemens Takeover Talk
>>Senate Punts, Kicks Clean Energy in the Head
Follow TheStreet.com on
and become a fan on
Copyright 2009 TheStreet.com Inc. All rights reserved. This material may not be published, broadcast, rewritten, or redistributed.