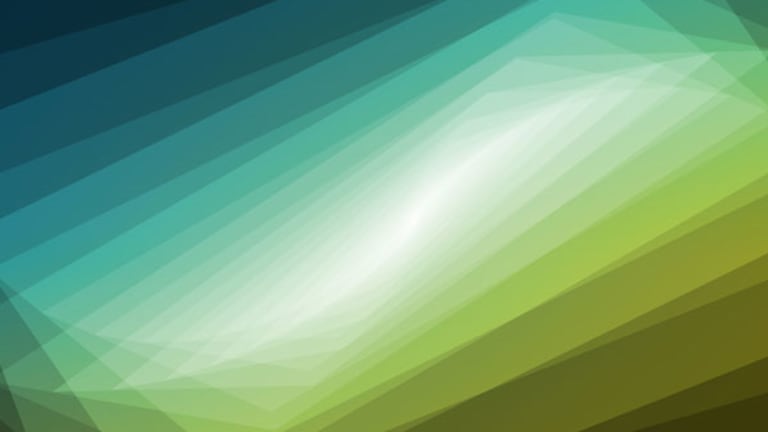 Solar Winners: LDK Solar
LDK Solar raises more cash, and the Chinese solar company may not be done yet in working down its debt load through the capital markets.
NEW YORK (
) -- Needing to rush back to the capital markets to raise cash is nothing new among clean energy stocks, and
LDK Solar
(LDK)
played to form on Thursday, raising $149 million -- before underwriter fees -- in a secondary deal of 12 million shares priced at $12.40.
LDK Solar's balance sheet has always been highlighted as one of the worst in solar, though recent pricing in the wafer market has generated healthy levels of operating cash in recent quarters for the Chinese solar company. LDK has aggressive expansion plans in the polysilicon, solar cell and solar module business, and at the same time faces a "pay me" date on convertible offerings of up to $385 million in April.
>>LDK Solar: Broker Says Squeeze the Company
LDK had offered convertible note holders an exchange offer in December to avoid the April "pay me" date, when the convertible note holders can demand cash for their holdings, but the offer only raised just under $32 million -- LDK had filed for up to $300 million in the exchange offer.
Given the LDK balance sheet, its expansion plans, and its convertible note "pay me" date, several analysts had written publicly of their expectation that LDK would be tapping the capital markets sometime soon. Yet LDK also received a big loan package from the China Development Bank for $9 billion in late 2010, which, combined with its recent quarters of healthy cash generation, seemed to ease fears about its cash situation.
Needham & Co. analyst Edwin Mok, who has a buy on LDK and a $23 price target, wrote on Thursday afternoon that he believes LDK will use the money raised on Thursday to pay off the remainder of its convertible debt, though LDK was only telling the sell side the raise was done for general corporate purposes.
According to Needham data, LDK's debt to equity ratio after the raise is about 2x (roughly $2.3 billion in debt to roughly $1 billion in equity). Needham sees this ratio declining further to 1.5x after the first quarter 2011.
Diluting existing shareholders with a secondary is usually a negative in terms of market reaction, with the standard take that shares will be priced at a 10% discount to current closing price.
For this reason, among others, the LDK equity raise, announced after the close on Wednesday and priced by Thursday -- at only a 5% discount to its closing price -- was if nothing else a well-executed transaction.
LDK finished trading on Thursday down less than 1%.
What's most notable about the LDK offering is the argument that it was the culmination of a multi-month marketing strategy to buoy shares ahead of an offering, and executed at a time when positive news for its shares balances potential negative news for the sector, and before a potential worsening in solar fundamentals.
Here are the important points leading up to Thursday's LDK Solar quickly executed-on secondary:
On Jan. 3, LDK announced a strategic investment plan for its capital intensive new polysilicon plant business, and the goal of taking the poly business public in 2011 through a spinoff.
On Jan. 10, LDK announced aggressive guidance for 2011, including module shipments of between 700 megawatts and 800MW, considered by many an aggressive target for a company with barely a toe in module distribution.
LDK shares rallied throughout January as the solar sector peaked with the outlook for 2011 demand brighter than previously imagined. LDK shares are up 25% in the past month.
This week, though, two pieces of news at opposite ends of the spectrum for LDK Solar surfaced:
There were reports that the Chinese government is implementing a policy to consolidate polysilicon production and put producers of less than 3,000 metric tons out of business. The news was read as a positive for major polysilicon players in China, including
GCL Poly
,
Daqo New Energy
(DQ)
, and LDK.
Henning Wecht, principal analyst at iSuppli in Munich, commenting on the Chinese polysilicon policy, noted in an email to
TheStreet
, "In the short term (12-18 month) we don't see any impact on the existing players. However my guess is that in the midterm (24-48 month) a reduced number of Chinese producers (established e.g GCL, LDK and new ones) will enter the scene competing with even larger and advanced factories."
Yet just as this news seems to present a positive outlook for LDK's polysilicon plant spinoff plans, the entire solar sector took a tumble on Tuesday on news that Italy had installed so much solar in 2010 that the worst fear of a cap in the second-biggest solar market was suddenly ascendant.
>>Italian Solar Walks Boom/Bust Line
Only 24 hours after the market started to digest the news about the new Chinese policy on polysilicon, and within 24 hours of the news about Italy presenting a new worst case scenario for solar, LDK had filed its shelf registration.
Even based on the rally in LDK shares of 25% alone, it can be argued it was a no-brainer time for an offering. One analyst in the solar sector noted, "They took advantage of the opportunity to entice investors while their stock was up," and added that it could be no more than that simple equation that explains the timing of the offering.
Solar stocks, more broadly, sold off on the news from Italy, but by Thursday the bleeding had ended, and given the run-up over the past month, it can be argued that the bull argument still prevails. Italy is walking the boom/bust line, but solar bulls say it will just make the first half of 2011 that much better, and by the second half of the year, demand elasticity will drive new markets to open and solar demand will grow again in 2011 with pricing proving to be resilient.
Solar stocks are down this week, but the lack of a more severe reaction to talk of a potential cap in Italy suggests that the solar trade is still firmly in the positive outlook camp -- though if history is any judge, solar stock multiples won't budge as long as major subsidy risk persists. Whether it's just short-term traders timing the classic demand pull-in based on subsidy uncertainty in Germany and Italy, and waiting for their 2011 profit taking chance, or a long-term structural view of solar that is keeping investors positive amid unexpected uncertainty, is impossible to know. The latest chatter about the Italian market shows just how confusing all the noise is in solar.
Consider this: the Italian data release indicated that as much as 4 gigawatts of unconnected solar installations were on the ground in Italy by year-end 2010, above and beyond the 1.85GW that had been grid-connected. There were Street reports suggesting that the 4GW wasn't just unreliable, but likely included a level of fraud in the Italian market, with investors filing applications for solar projects that will never be built just to get in ahead of a Dec. 31 deadline. When betting on fraud is part of the silver-lining in a sector outlook, all is not right. In fact, fraud in Spain was reportedly one of the reasons why the Spanish government took such a hard line against the solar sector after its boom of 2008.
In general, there's something a little frustrating for the long-term investor trying to play a sector still predicated on government subsidies for support, when the logic of this market goes something like this: that a boom will cause a bust, but the knowledge that the boom will cause a bust means that there will be one more boom before the bust comes. There's some level of dysfunction, or at least, a less than perfect functioning in this dynamic, even accounting for price elasticity.
In the least, the LDK offering, and the string of company-specific and sector-specific news leading up to the deal, are instructive as an anatomy of a solar secondary. LDK may not be done yet when it comes to tapping the capital markets, either.
-- Written by Eric Rosenbaum from New York.
RELATED STORIES:
>>Italian Solar Walks Boom/Bust Line
>>LDK Solar: Broker Says Squeeze the Company
>To contact the writer of this article, click here:
Eric Rosenbaum
.
>To follow the writer on Twitter, go to
.
>To submit a news tip, send an email to:
.