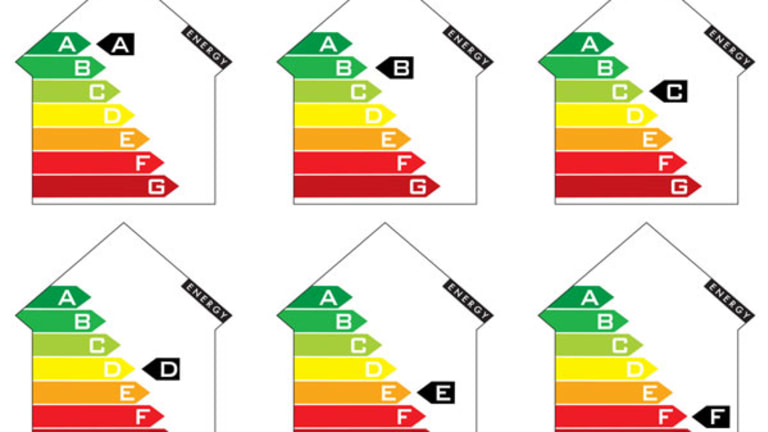 Publish date:
Solar Winners: Hoku, GT Solar, Spire
On a day when most of the major solar darlings are experiencing burnout, some lower profile solar sector players are burning most brightly.
On a day when most of the major solar darlings are experiencing burnout, some lower profile solar sector players are burning most brightly.
NEW YORK (
) -- Some of the smaller companies on the solar landscape ended Tuesday's market session as the only solar players with gains on the day. The
biggest news of the day came from one of the smallest players, with $70 million market cap company
Hoku Scientific
(SYMBOL)
leaving the rest of the solar sector with burn marks from its whopping 21% gain to go along with an astronomical increase in trading, from 83,000 on average to over 1 million shares traded today.
The only two other solar firms in positive territory on Tuesday were
GT Solar
(SOLR)
and
Spire Corporation
(SPIR)
.
GT Solar, much larger than either Spire or Hoku with a $740 million market cap, was up 1.4% on the day and also saw a big spike in trading volume -- 1.8 million shares traded on Tuesday versus an average of $754,000. There is a logic that could dictate why GT Solar moved up on a day when Hoku's news about a plant in Idaho received such extensive play.
Adam Krop, an analyst at Ardour Capital Management, said while he would not buy into this theory himself, investors could make a correlation between Hoku and GT Solar along this line of thinking: if the outlook is good for the Hoku polysilicon plant construction in Idaho, Hoku might need more equipment, just the type of equipment that GT Solar makes. However, knowledgeable investors know that Hoku has an existing agreement with German company GEC/MSA, which still includes a backlog of 10 pre-ordered reactors.
"If this did trigger the run-up in GT Solar today, I wouldn't buy into it and it's at a fair value of between $5-$6," Krop said. GT Solar closed at $5.15 on Tuesday.
In any event, at least the short-term news was good for GT Solar, as its 2009 has been a tale of two tapes. From a January 52-week low it slowly climbed its way back towards its 52-week high in the April-June period, before heading back down more recently to where it stands today, basically in the middle of its 52-week range.
"Investors look at GT Solar as a somewhat defensive play and that's why they did better in the first half of the year and not as well on the back-end," Krop explained. A defensive stock in the solar sector might also explain why, on a day when most of the big momentum solar names were in negative territory, GT Solar was up.
Spire, on the other hand, is less likely to benefit from the Hoku news and is typically a volatile, thinly traded stock. Its trading volume today was no different than usual, right on the average of 21,000 shares traded -- still, Spire shares were up 3.7%, the second-largest gain in solar after Hoku. While Spire, which manufactures solar equipment, does move on any solar manufacturing news in the U.S., Krop said it would be a mistake to link Spire's business to Hoku's plant moving closer to completion, as Spire makes the downstream equipment for modules and sales, as opposed to Hoku's polysilicon production plant.
Spire could be benefiting from a day during which there was not only unrelated news about a solar plant in the U.S., but also continued chatter about the U.S. putting through an investment tax credit on the R&D side of the business. On that point, President Obama again spoke today in reference to creating jobs about alternative energy stimulus, but the news was not very specific.
"Retail investors might be hearing the Hoku news and Obama talking about alternative energy again and thinking, 'I'm gonna play those two bits of news together,'" Krop speculated. Or, it could very well just be a trading day anomaly for a stock that is always volatile and thinly traded.
Whatever the reason for Spire's outperformance on Tuesday, the overall solar performance on a down day for the markets -- the Dow was down a full percentage point -- was far from stellar.
SunPower
(SPWRA)
and
Trina Solar
(TSL)
, which have been getting a lot of recent attention, had some of the sector's biggest losses today. SunPower was down more than 4% on trading levels approximately 600,000 shares above an average day; while Trina was down 3.6% on average trading.
-- Reported by Eric Rosenbaum in New York.
RELATED STORIES:
>>Do Solar Firms Face German D-Day?
>>Barclays Boosts Three Solar Companies
>>Yingli Nabs Largest German Deal
Follow TheStreet.com on
and become a fan on
Copyright 2009 TheStreet.com Inc. All rights reserved. This material may not be published, broadcast, rewritten, or redistributed.