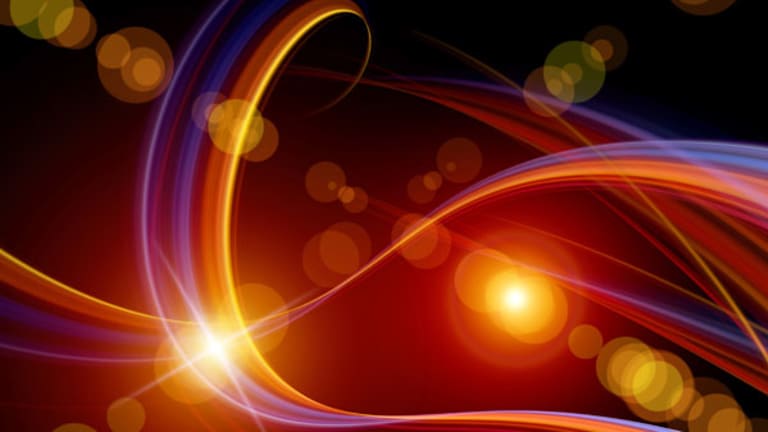 Solar Winners: First Solar, LDK
Solar stocks continue to rally, returning to near 52-week high levels for many companies in the sector.
NEW YORK (
) -- Shares of Chinese solar company
LDK Solar
(LDK)
and
First Solar
(FSLR) - Get First Solar, Inc. Report
led a continued rally in solar shares on Monday. LDK Solar was up 10% and back near a 52-week high level, while First Solar was charting new territory, surpassing its highest share price in a year and a half and hitting an intra-day high above $157, as Goldman Sachs added the U.S. solar bellwether to its conviction buy list.
>>First Solar Chart Looks Toppy
It wasn't just a rally day for solar, with many stocks continuing to surge back towards 52 week high levels, like
Trina Solar
(TSL)
, but across-the-board big trading days. Twice the average daily volume was the norm for solar stocks on Monday. In the case of LDK Solar, more than 16 million shares were traded, versus an average daily volume of less than 5 million shares.
Implicit in the Goldman Sachs upgrade of First Solar was a "long-term structural thesis" about the solar bellwether. Therein lies the problem for any solar stock and any potential solar investors. Solar stocks have been anything but long-term investments, with fast money and sentiment shifts dominating sector action.
Analysts are working overtime to make the case for solar as a "here to stay" long-term sector, but even if that's a compelling case measured in years, it doesn't mean that in the coming months there won't be one more turn back to the negative in solar trading.
Solar stocks are up for a variety of good reasons. For one, multiples had fallen to extremely low levels, with many Chinese stocks trading at five times earnings, or even less, and the group as a whole at 10 times or under, with the exception of First Solar. Even getting back near the $30 level, Trina Solar is still trading at below 10 times earnings.
There was room to move up for stocks which had experienced significant multiple compression in 2010. In 2010, earnings improved along with the global demand outlook, yet multiples compressed regardless. It's always about what's next on the horizon in solar, and when the present is all bullishness, it's often meant in the past that the horizon is darkening.
It's not just multiple compression that's part of the fuel for the rebound in solar. There are three historical triggers for bullish solar trading that have converged currently: the euro, subsidy risk alleviating, and the price of oil.
The euro -- which some solar analysts will tell you can be overlaid with a chart of Chinese solar stocks -- is resurgent, and hit its highest level in months on Monday, above $1.36. The euro is now trading at a level higher than anyone, including the solar companies, predicted for the first quarter of 2011.
The price of oil has always been a trigger for bullishness about solar, too, and while the price of oil has actually come down since its highs in December, when oil was surging above $90 the euro was still declining, and fears of a German cap on solar installations was high -- Germany politicians and the solar industry are working on an agreement about a mid-year cut in solar subsidies to avoid a hard cap on installations.
This is the first time that a healthy euro, German solar risk lessening, and relatively high price of oil have converged.
The solar sector typically trades up on big days for the Nasdaq, too, and on Monday the Nasdaq was the leading market index, up 1.4%.
Nevertheless, the issue for investors is whether the latest rally in solar is just one more churn in the cycle of exaggerated lows and quickly given-back highs for the sector. Are solar stocks simply being set up for the next profit-taking decline, or has a fundamental change taken place regarding the solar stock outlook?
All the solar stocks may be racing ahead, but Pavel Molchanov, analyst at Raymond James, said he remains cautious, with no solar stocks at a strong buy, and only four of the 10 solar stocks he covers rated outperform --
JA Solar
(JASO)
,
Trina Solar
(TSL)
and
GT Solar
( SOLR) among them.
For the Raymond James analyst, there's still a gap between the long-term structural thesis in solar and the nature of sentiment shifts in solar stock trading, which as he noted, changes on a dime.
Molchanov said the price of oil shouldn't influence solar trading, but it does. Likewise, Europe hasn't solved any of its economic problems, so the euro is still just as likely to go south as to continue its rally. As far as the recent news from Germany that there is a deal between the government and the solar industry, the Raymond James analyst says he will believe it when he sees it signed by parliament in Germany.
"None of the issues for the solar industry have gone away. There will be overcapacity in 2011, ASPs are already declining, the euro remains volatile, and government policy risks remain in many important solar markets," Molchanov said.
France began talking last week about a "tender" system for solar projects. While details are scant, France can call it a "tender" but tender is just another way of implementing a "cap" on solar. In Italy, if the rosiest projects of a market above 3 gigawatts comes true in 2010, there's the expectation of heightened political risk there, too.
"When trends are aligned like this, multiples expand, especially when multiple were as low as they were. From a deep value perspective the opportunity got attractive in solar, therefore sentiment has improved and we are seeing multiple expansion, but the problems have not gone away," Raymond James' Molchanov added.
As solar stocks head into earnings season, expectations for a strong fourth quarter are more or less similar to what expectations were in the third quarter, when beating and raising meant little in terms of rallying solar shares, with the outlook and management commentary the focus, and no consistent sector trade either up or down.
With pricing already on the decline in the fourth quarter, and it far from a scientific fact that the German mid-year cut will be a net positive for the sector -- as opposed to causing a steeper-than-healthy pricing and margin decline and making the cap argument in Germany a 2012 event -- it seems like solar is right back where it usually is, in the throes of an all-or-nothing moment.
The last time solar stocks had an "all" moment was in late October/early November. That "all" moment lasted less than a month, when Trina Solar, First Solar and many solar peer stocks declined by 20% to 25%.
One solar analyst who did not want to be quoted on the continued rally noted that, "It's so short term with the outlook here, and people are probably thinking that the second quarter will be better than previously thought because of German pull in, but given how many variables of uncertainty there are in solar, I'm not convinced. Let me say I haven't seen a rush of long-only money coming in, and it still seems like a fast money trading vehicle for now."
Solar bulls can argue that there is a long-term structural thesis supporting solar as a buy, but the onus is on the stocks to prove that getting in at 52-week highs is supported by the trading history. That's one thing that solar stocks haven't been able to prove in recent times.
-- Written by Eric Rosenbaum from New York.
RELATED STORIES:
>>Solar Winners: Chinese Solar Stocks
>To contact the writer of this article, click here:
Eric Rosenbaum
.
>To follow the writer on Twitter, go to
.
>To submit a news tip, send an email to:
.