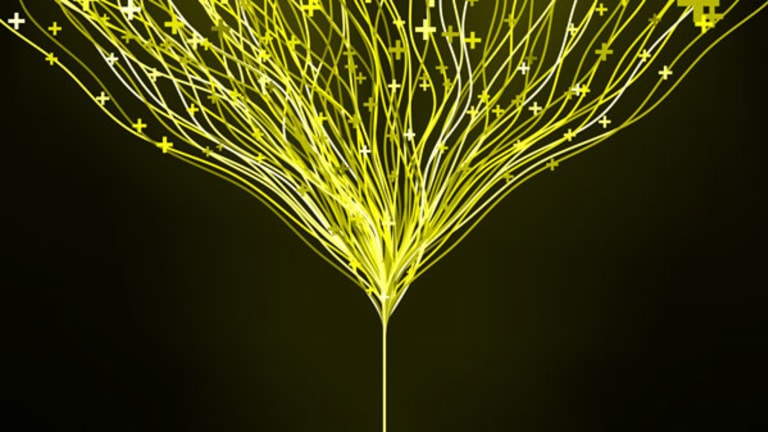 Solar Winners and Losers: JA Solar, Trina
A two-day rally in solar stocks ended on Wednesday, as fears of the upcoming tariff cuts in Germany and Italy again seem to dominate bearish solar sentiment.
(Solar sector story updated for closing prices and volume)
NEW YORK (
) -- The solar rally was nice while it lasted, but it ended on Wednesday, at least for most of the solar players.
Trina Solar
(TSL)
was the lone winner on Wednesday, while JA Solar led the losses in the abrupt end to the two-day solar sector rally.
On Tuesday, solar stocks had experienced their second-consecutive rally day, as resistance to Germany's proposed solar tariff feed-in cuts surfaced -- though those reports may turn out to be overstated.
Solar shares had been on a losing streak for two weeks, before this week, ever since the German news first broke.
On Wednesday, it wasn't just Germany moving the solar needle lower, but big news from Italy.
The
level of solar feed-in tariff reductions proposed by Italy is not a game-changer, even while it will reduce return potential in what has been the most lucrative solar market.
The game-changer is that Italy is planning on an 8,000 megawatt (MW) solar cap between now and 2020, and at least 100MW of annual capacity is earmarked for concentrated solar power generation, distinct from the type offered by the big publicly traded photovoltaic solar stocks.
As Italy is expected to be one of the biggest solar growth drivers in the next decade, limiting the level of growth to 700 MW annually is a significant impediment for the fortunes of solar stocks.
Consider this: even Gordon Johnson, the solar analyst at Hapoalim Securities well know for his bearish outlook on solar, said his models are now too bullish given the unexpected 8000 MW cap proposed by Italy. "Even our estimates now seem crazy,' Johnson said.
Now that's something.
Other solar industry experts see reduced opportunity, but tried to strike a more positive note in reaction to the Italian cap.
Cassidy Deline, European solar power analyst at Emerging Energy Research, said an 8 gigawatt (GW) market is a sizable one. Germany, for example, just breached 8 GW this past year. However, Deline said that limiting the Italian market to approximately 700 MW annually is undoubtedly less than the potential that had been projected. Still, Deline contends that as solar electricity moves close to grid parity, the incentives become less necessary and solar becomes a self-sustaining industry.
This is the big question, and the real issue for solar at a time of significant push back from what have been lucrative tariff incentives from European governments: How far is solar from grid parity, and will it ever reach parity with current photovoltaic technology?
Hapoalim's Johnson, while, at least momentarily, bullish on solar Italian growth prospects, is decidedly bearish on the answer to the question about grid parity, the ever-elusive energy holy grail. Johnson says that, from his perspective, the grid argument is a really tough one to make, because current electricity grid costs take into account a wide range of costs, including administrative costs, transmission costs and intermittent power grid management costs, among other costs, while solar models use production costs alone.
"There is no such thing as grid parity when it comes to solar," Johnson said in his typically, and strongly, skeptical view of current solar technology.
The movement in solar stocks on Wednesday did not seem to suggest that grid parity was around the corner either, in Italy, or anywhere.
JA Solar ended trading Wednesday with the solar sector's biggest loss, down 7.6%, and traded at 3 million shares above its average volume. JA Solar had climbed above the $5 mark earlier this week, but is still well below its 52-week high levels from just a few weeks ago
Notably, Trina Solar was the only solar player to finish Wednesday's trading session up, with a gain of 1.3%, on almost twice its daily level of trading -- 3.8 million shares versus 2.2 million shares on average. For the past several days, Trina has been up and down but around the range of Wednesday's closing price of $22.78, after the near-$10 hit its share price took in the big solar selloff over the past two weeks.
Solarfun Power
( SOLF) was down 5%
Suntech Power
(STP)
,
Yingli Green Energy
(YGE)
,
China Sunergy
(CSUN)
and U.S. solar company
SunPower
( SPWRA) were down between 3% and 4%, with Suntech (3%) and China Sunergy (4%) serving as the negative trading bookends.
Canadian Solar
(CSIQ) - Get Canadian Solar Inc. Report
was down close to 3% and traded at a level one million shares above its average trading volume.
ReneSola
(SOL) - Get ReneSola Ltd. Report
was down more than 2% on Wednesday.
First Solar
(FSLR) - Get First Solar, Inc. Report
ended Wednesday down, but by less than 1%.
Wednesday also showed even the more-bullish solar analysts are predicting that the German proposal to cut rooftop solar tariffs by April will be enacted. Collins Stewart analyst Dan Ries put out a note saying
that recent pushback within the German parliament to back up the dates for the solar feed-in tariff cuts in Germany are not likely to be successful.
Given Collins Stewart's bullish outlook on solar, its bearish outlook on the potential for a successful parliamentary challenge in Germany is as notable as the overly bullish outlook on Italy from solar bear Gordon Johnson.
The Collins Stewart analyst wrote on Wednesday morning: "While there are many voices being heard on the German FIT, the most important voice is environment minister Roettgen's and his CDU party. We believe it is his office that will send the formal proposal in writing on either February 3rd or 7th (there are conflicting reports on the date) to Chancellor Merkel's office. On a more positive note, given the groundswell of objections, it would appear that Mr. Roettgen's proposal (which is still in our view the most likely outcome) is a worst-case scenario."
On Tuesday, a
Reuters
report indicated that a big party in the German coalition government was planning to challenge the timing of the proposed solar cuts. Hapoalim's Johnson noted that the same party which
Reuters
quoted on Tuesday as challenging the proposed cuts, the Christian Socialist Union (CSU), had actually already made the same comments to
Bloomberg
on Jan. 21.
Reuters
seems to be moving the solar market often in recent weeks, and not always for the right reason, or on new information.
Hapoalim's Johnson wrote in a note on Tuesday afternoon: "conversations with our German contacts close to the issue this morning suggest that the requests of the CSU will carry little-to-no weight in determining the final feed-in tariff cut.... There is very little possibility that the final outcome will differ from the original proposal (as many solar industry pundits have suggested).... We feel that investor reactions (evidenced by the price move today in many stocks, and comments from some of our peers) are misguided."
The solar market is often at odds with Johnson, but on Wednesday, the big move down in solar stocks seemed to suggest a rare moment of agreement with Johnson, and the expected worst-care scenario in Germany.
-- Reported by Eric Rosenbaum in New York.
RELATED STORIES:
>>German Party Aims to Fight Solar Cuts
>>Solar Expects 15%-28% Cuts in Italy
p/>
>>See our new stock quote page.
Copyright 2009 TheStreet.com Inc. All rights reserved. This material may not be published, broadcast, rewritten, or redistributed.