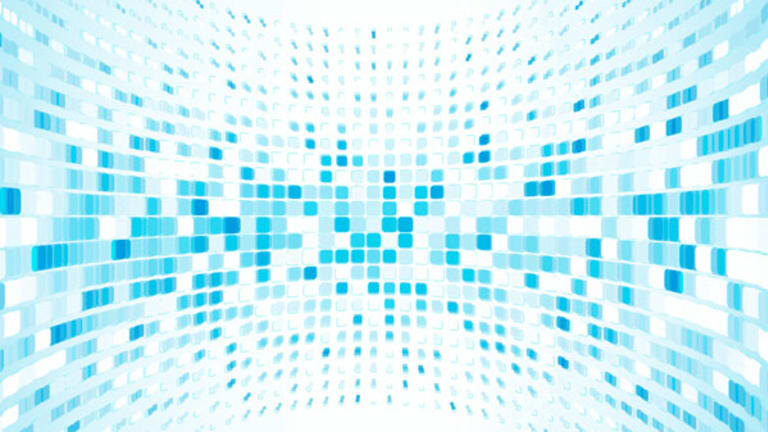 Solar Wafer Shakeout: ReneSola, REC
ReneSola announces a huge business win on the same week Norway's solar wafer maker REC reports its bleakest-ever earnings.
NEW YORK (
) -- The past two days have seen the fortunes of two large solar wafer players move in vastly different directions.
On Wednesday, Norwegian solar wafer company
Renewable Energy Corporation
(REC) released a bleak earnings report, finally conceding that it could no longer extract the cushy price levels for its solar wagers it had been accustomed to historically. The outlook for REC was so bleak that company management indicated it may be in the position of breaching its debt covenants.
On Thursday morning,
ReneSola
(SOL) - Get Free Report
announced that it had won new business amounting to 600 megawatts (MW) of solar capacity, marking the first major solar module contract for the wafer maker.
While ReneSola did not name the client in the 600MW deal -- 200 MW per year for the next three years -- it stated that it was a global solar company, and speculation is rampant that the deal has all the indications of outsourcing from European solar players who can't compete against the low-cost Chinese, especially with Germany getting ready to significantly reduce its solar subsidies.
Analysts seem convinced that the new ReneSola client has to be one of the European solar companies that are going to private-label their business from the low-cost Asian players in the brave new, lower feed-in tariff world of solar.
On top of the bullish 2010 guidance from
JA Solar
(JASO)
in its earnings released pre-market on Thursday, ReneSola was the other big winner in the solar sector on a day of a broad solar sector rally.
Both ReneSola and JA Solar were up close to 9% on Thursday at the close.
ReneSola management said in the release announcing the 600 MW deal, "We believe this OEM deal underscores our vision to lead the world in solar wafer production."
Norway's REC, on the other hand, is now in a position of weakness versus the low-cost Chinese wafer makers, like ReneSola and
LDK Solar
(LDK)
. While LDK has its own balance sheet issues, the situation with REC is one that could, in the end, bring more wafer business to the Chinese solar players if REC can not right its ship successfully.
REC reported revenues down 12% from 2008 for the full year. REC earnings (EBITDA) margin declined to 21% from 39% in the fourth quarter 2008, due to reduced prices and costs associated with new plants.
For the full year 2009, REC's EBITDA declined by 47% and the EBITDA margin declined to 19% percent from 40% in 2008.
REC's loss before tax was NOK 1.2 billion in the fourth quarter 2009, compared to a profit before tax of NOK 1.6 billion in the fourth quarter 2008. Loss before tax for the full year 2009 was NOK 2.4 billion, compared to a profit of NOK 4.4 billion in 2009.
Even worse, REC management indicated that the first quarter of 2010 will be worse than the weak fourth quarter.
Paul Leming, an analyst with Soleil Securities/Princeton Tech, said that the CEO of REC came pretty close on the conference call to saying the long-term contracts that REC had with clients was at the point of forcing clients out of business, and so they renegotiated, an REC decision that Leming said was the end result of botched management strategy.
"REC threw in towel on the contracts, and finally conceded to economic reality, moving prices down to where the industry has been for two quarters," Leming said.
The Soleil Securities analyst said pricing for wafers in the industry moved downward throughout 2009 and the pricing problem and oversupply of solar wafers will continue in 2010. "Finally, the oversupply caught up with REC, and Wednesday was the first of many days of reckoning that I expect for the company," Leming said.
Leming said that while the viability of REC is not of immediate concern, the issue of survival can't be ruled out either. The analyst noted that REC has spent a high level of capital over the past two years ramping up its solar-wafer plants, and that capital ultimately may not see an adequate level of return given the reductions in solar wafer pricing. If REC's existence is threatened -- and breaching debt covenants is never a good thing -- Leming said the Chinese wafer makers may stand to benefit from the Norwegian's wafer maker's fall from grace.
If REC's price comes down 20% in renegotiations, the Soleil Securities/Princeton Tech analyst says that REC's pricing will still be higher than ReneSola and LDK's pricing has been for some time already. What's more, REC was talking about a 20% reduction in pricing for a business that had profit margins of 20% in the quarter. "That's a break-even business," Leming said.
However, it's difficult to read too much into the REC woes, in terms of the general situation in solar. The REC situation shows that the oversupply problem throughout the solar value chain continues and has not been solved.
Beyond that, however, a bad week for REC was looking like a good week for ReneSola, and the divergent fortunes of the solar wafer makers still leaves solar investors looking for larger answers about the overall solar outlook in 2010.
The JA Solar guidance on Thursday seemed to indicate that solar would make plenty of hay while the sun shines in 2010, but solar earnings season is just getting started.
-- Reported by Eric Rosenbaum in New York.
RELATED STORIES:
>>SunPower: Pipeline Smarts or Speculation?
>>Is it Lights Out For U.S. Solar Dogs
>>Germany May Delay Solar Cuts Two Months
>>See our new stock quote page.
Follow TheStreet.com on
and become a fan on
Copyright 2009 TheStreet.com Inc. All rights reserved. This material may not be published, broadcast, rewritten, or redistributed.