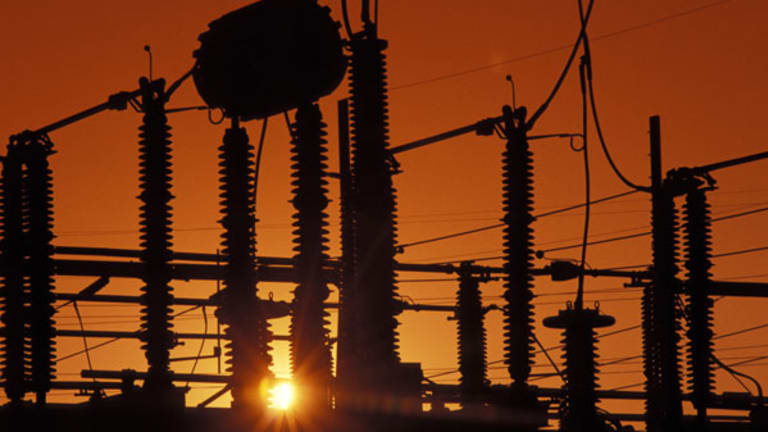 Solar Tariffs: Outlook for 2010
Solar companies are still largely dependent on governmental subsidies to grow their businesses globally, and headed into 2010, the national incentives are poised for big changes.
NEW YORK (TheStreet) -- The solar industry remains largely dependent on subsidies -- known in the industry as "feed-in tariffs" -- from national governments.
A look at data recently put together by Navigant Consulting, of Chicago, can help investors understand the tariff situation, and what it means for solar companies, heading into 2010.
By far the biggest and most important of the tariff regimes -- sometimes derogatorily described by sector analysts as "solar welfare" -- is in Germany. With significant reductions expected in the rates paid by the German government to solar providers per unit of electricity by the second half of 2010, other European nations, as well as Ontario, Canada, are expected to pick up the slack.
The chart above shows that tariffs certainly look good on paper; they provide solar companies with a sweetheart deal to spur the growth of alternative-energy generation.
But, last year, Spain capped its feed-in tariff system. Now, with politically motivated reductions expected from Germany at a level above and beyond original plans for gradual reductions, there has been speculation that countries instituting tariff regimes for the first time might not offer the plumb deals solar companies have grown accustomed to.
With the looming reductions in Germany's feed-in tariff system, let's take a look at the argument among some industry players that other countries will pick up the slack.
In Canada, for instance, the province of Ontario has been singled out as a tariff-friendly region for the solar business.
Indeed, the projected growth of the Ontario solar market looks fairly robust. The chart above forecasts a huge spike between 2009 and 2010, and then more gradual growth through 2013.
Solar companies, including
Canadian Solar
(CSIQ) - Get Canadian Solar Inc. Report
, are tentatively planning to make a big play for this Ontario business.
First Solar
(FSLR) - Get First Solar, Inc. Report
-- one of the companies that stands to lose the most when Germany cuts back on its tariffs -- is also active in Ontario, though not yet in the newest feed-in tariff system.
Still, even if Ontario's solar business meets this rapid growth forecast, it won't help solar players like First Solar recover from the German reductions in the short-term.
As the chart above clearly shows, Ontario is barely a sun spot to Germany's supernova. The chart also demonstrates how significant the reduction was in Europe overall in 2009, after Spain's decision to rein in its solar tariffs.
What's more, it's clear that Italy and France -- despite relatively generous tariff regimes -- just don't have the market size to make up for the Spanish and German subsidy cutbacks.
Indeed, the projected European growth curve shows that it will be at least two to three years before the continent is again at the level of solar wattage where it had been at the outset of 2008.
As for the U.S. solar market, it's still too small to make a serious difference to the fortunes, and profits, of solar companies, say analysts. While there have been many deals in the range of 5 megawatts to 10 megawatts, the really significant deals may still be a ways off due to government permitting hurdles.
The fastest-growing markets for solar energy on earth, according to Navigant's data, reside outside North America and Europe.
Unsurprisingly, China looms as the prime driver behind that growth, but opportunity also exists in the sunny Middle East and Northern Africa. China has a massive $454 billion environmental incentive program in the works, as well as a feed-in tariff system. African and Middle Eastern nations -- including Algeria, South Africa, Israe and Turkey -- already have tariff regimes. And in the Middle East, Israel and Turkey have feed-in tariff systems.
While the big publicly traded solar companies haven't made significant in-roads in these regions yet, they are areas to watch for future market-share gains.
When it comes to solar subsidies, though, all roads still lead to Europe.
-Reported by Eric Rosenbaum in New York.
RELATED STORIES:
>>First Solar's U.S. Ambitions Slowed
>>Do Solar Players Face a German D-Day
>> First Solar Muscles Investor Out of Event
>>See our new stock quote page.
Follow TheStreet.com on
and become a fan on
Copyright 2009 TheStreet.com Inc. All rights reserved. This material may not be published, broadcast, rewritten, or redistributed.