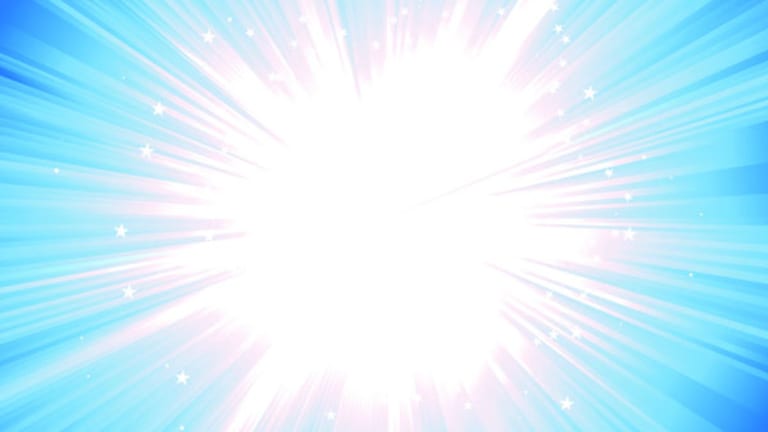 NEW YORK (
) --
Energy Conversion Devices
( ENER) entered chapter 11 bankruptcy on Tuesday, but when it comes to solar stocks the failed U.S. solar company is far from alone in struggling to make ends meet.
In fact, even though
TheStreet
warned investors that Energy Conversion would be entering bankruptcy it's worth pointing out that it doesn't even top the list of potential bankruptcies in the solar sector based on a popular metric for assessing balance sheet risk.
Energy Conversion scored 1.49 on the Altman Z bankruptcy risk metric based on its last reported quarter.
The Altman Z bankruptcy risk ratio, which was invented by New York University professor Edward Altman in 1968, measures several aspects of a company's financial health -- including working capital, total assets, total liabilities, market capitalization, sales, retained earnings and earnings before interest & taxes (EBIT) -- to forecast the probability of a bankruptcy protection filing within two years. Since its inception, the formula has been 72% accurate in predicting corporate bankruptcies two years prior to the filing, according to
Investopedia
.
Companies with an Altman Z-Score of 3 or higher are considered safe with little danger of bankruptcy, while those with a score of 1.81 or lower are considered distressed and are more likely to go bankrupt. Anything in between is a grey area.
Here are U.S. solar stocks that have even lower Altman Z scores than Energy Conversion:
MEMC Electronic Materials : 1.16 on the Altman Z scale
MEMC's bankruptcy risk rating has declined to 1/16 from the relatively safe 1.89 to in the past year.
MEMC is scheduled to be the first solar company reporting fourth-quarter earnings on Wednesday, though it pre-reported its fourth-quarter results already making the earnings date anti-climactic. In any event, it's not likely to be a a crowd pleaser, in the view of Wunderlich Securities analyst Theodore O'Neill.
"Because falling poly prices, solar wafers, and panels are driven by competitors in Asia, it
MEMC has almost no control over gross profit margins. This makes forecasting anything but a continuous downturn in margins all but impossible. To counter it, the management team has to find a way to lower expenses, and since it doesn't appear to have any competitive advantage against the Chinese, it isn't clear how this will end on a positive note. Its hoped-for vertical integration advantage has only aided SunEdison," O'Neill wrote in previewing the first solar earnings of the season.
Wunderlich estimated that MEMC will end 2012 with about $355 million in cash and $1.7 billion in debt. The company's saving grace is its SunEdison solar project business, but it's a catch 22 earnings-wise: "The company needs access to cash in order to build out solar farms and, ideally, it would have more than this amount in order to operate. Yes, the cash will come in when the solar farms sell, but in the meantime, it is generating no earnings on the carry," O'Neill wrote.
For comparison purposes,
First Solar
(FSLR) - Get First Solar, Inc. Report
, even after all of its troubles in the past year and a real dent in its cash flow profile, still scores 3.6 on the Altman Z scale.
Closer to Energy Conversion's bankruptcy risk home are other niche U.S. solar manufacturers that really set the standard of sub-$1 stocks with bankruptcy risk written all over them:
Ascent Solar , up 97% this year amid the solar euphoria: -7.3 on the Altman Z scale
DayStar Technologies , up 50% this year: -16.5 on the Altman Z scale
SatCon Technology ( SATC), the U.S. solar inverter company, only looks safe relative to Daystar and Ascent: -0.84 on the Altman Z scale
The Chinese solar companies
TheStreet
, continue to present some of the
biggest bankruptcy red flags. Even if the Chinese government and banks will always bail them out, equity shareholders continue to run the risk of being wiped out in any reorganization.
LDK Solar : 0.58 on the Altman Z scale
Suntech Power : 1 on the Altman Z scale
Yingli Green Energy is running in a virtual dead heat with Energy Conversion on the Altman Z scale: 1.48 on the scale
In a preview of upcoming earnings from Chinese solar companies, Aaron Chew of Maxim Group noted that the recent outperformance of stocks like Suntech was directly related to being the biggest losers in solar in 2011. The outlook is now divided for these stocks, which have been selling off sharply this week after running up throughout early 2012. Chew said he thinks that investors don't care about fourth-quarter numbers at this point. It's accepted that demand in Germany was huge in the fourth quarter and allowed companies to work through an inventory glut, but shipment growth won't be enough to support these stocks in the future.
Chew noted that gross margins of 0% to 15% for Chinese solar module makers could linger through the first three quarters of 2012, meaning many companies will continue operating on a profitless basis even if they guide to higher shipments. While polysilicon, wafer and solar cell prices have rebounded from early 2012 lows, solar panel prices have not rebounded.
"The Chinese solar stocks are up an average 79% 2012 YTD, largely on growing optimism on demand stemming from Germany, the U.S., China, and the U.K. While we expect 1Q shipment guidance to be healthy and in turn possibly buoy the stocks near term, the margin outlook will be of greater importance," Chew wrote.
For U.S. solar companies, in particular, without the support of the Chinese banking system, the risk is more pronounced that assets currently receiving some value from stock investors -- even at share values lower than $1 -- will go lower yet, and ultimately be worth nothing.
Solyndra
, the most high profile of all the recent solar bankruptcies, recently
failed to find any buyers interested in its manufacturing operations. The
valuing of bankrupt solar manufacturers so far has not supported a view that larger companies see beyond scrap value in these companies.
-- Written by Eric Rosenbaum from New York.
RELATED STORIES:
>>Solyndra Moves Close to the Scrap Heap
>>In Bankruptcy Era, Solar Innovation Goes on Auction
>>Solar Stocks That May Not Make It to 2014
>To contact the writer of this article, click here:
Eric Rosenbaum
.
>To follow the writer on Twitter, go to
.