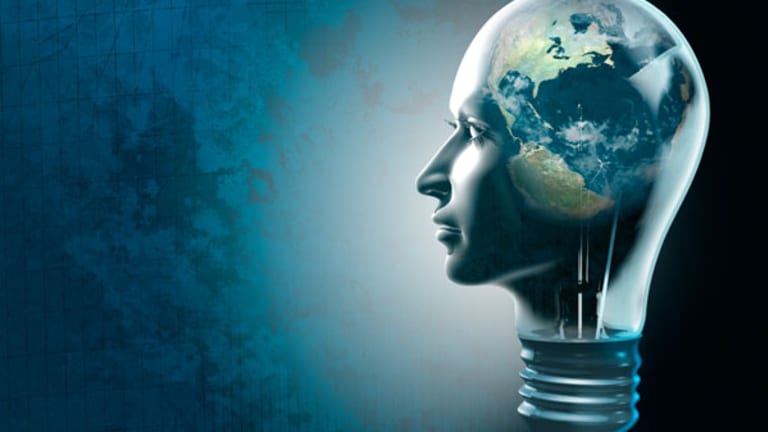 Solar Stocks After the Selloff: MEMC, GT Solar
Solar stocks swooned on Wednesday, and as the bleeding stops, there are some potentially oversold conditions within these volatile stocks.
NEW YORK (
) -- A bit of solar news lost amid the big selloff on Tuesday, a selloff caused by the Credit Suisse sector downgrade, was word from South African government officials that
Yingli Green Energy
undefined
and the China Development Bank -- i.e. the Chinese solar companies' collective blank check -- had signed a memorandum of understanding to build a $435 million solar plant in South Africa.
Yet Yingli's South African manufacturing plans, albeit only at this stage an MOU, hint at the solar sector issue inherent in the solar sector downgrade: Just where is demand going to come from as Europe slows, to meet the industry's rapid capacity expansion?
South Africa isn't going to displace Germany or the Czech Republic overnight, or for that matter in 2011, yet the search is on for the mystery markets that will make the bear thesis about solar wrong, for the second year running.
The Credit Suisse downgrade of the solar sector received a ton of play, and the solar stocks reacted accordingly. Some analysts were a little perplexed by the extent of the reaction, considering that the Credit Suisse thesis isn't a new one. Other analysts, including Sam Dubinsky of Wells Fargo Securities and Mark Bachman of Auriga Securities, had been saying for weeks that solar stocks were getting frothy. In fact, solar stocks had begun selling off in the past few weeks, and the Credit Suisse call was just the coup de grace.
Credit Suisse may deserve a first-mover advantage, even if its bear thesis on 2011 is not new out of the box. After all, Credit Suisse was the one to go against the bears in 2010, and call for a market bigger than anyone expected, which turned out to be the right call. Reversing course now, therefore, might be judged the tipping point on the debate of solar supply/demand 2011.
Yet the reaction to the Credit Suisse report seemed severe, especially in a few stocks. As the bleeding ended on Thursday, here are a few of the potential overreactions in U.S. solar stocks that could still be correcting back in the days to come.
>>Solar Losers: Credit Suisse Call Sends Sector Slipping
Take
MEMC Electronic Materials
(WFR)
as an example. While Credit Suisse downgraded the entire solar sector and a slew of stocks, MEMC was the only stock that Credit Suisse kept a buy on, saying that its semiconductor business insulated it somewhat from the worst-case scenario in solar. What was MEMC's reward on Wednesday for being the only solar stock that Credit Suisse didn't downgrade? MEMC shares were down by more than 5% on heavy trading of more than 12 million shares. MEMC shares are back up 2% today, but, yet it's still in uphill battle for MEMC after its latest earnings disappointment and an 8% decline in shares over the past month.
Expectations are for a big fourth quarter from MEMC -- though it has disappointed something like nine quarters running -- and a hedge fund investor, George Soros' Soros Fund Management, placed a big bet on MEMC during the third quarter -- though again, Soros could have long exited that position by now.
Among big U.S. solar stocks on Thursday, MEMC was leading returns at midday, albeit by a slim margin, and only up 2%.
SunPower
( SPWRA), which was out with its 2011 guidance at its annual analyst day on Thursday -- light on revenue compared to the Street, mid-point of earning guidance in line with the Street -- wasn't seeing the analyst day catalyst that some expected, up 1%.
GT Solar is another good example of a stock that may have overreacted to the Credit Suisse call. In fact, Credit Suisse downgraded GT Solar to a hold, and that was at a price target of $9. GT Solar was down 15% on Wednesday, though, and ended trading at $7.10. On Thursday, GT Solar shares bounced back by 4%, and the stock had hits its average daily volume by the midday mark.
A few analysts who cover GT Solar thought the level of the selloff in GT Solar couldn't be justified by the Credit Suisse call. For one, GT Solar is an equipment maker in solar, and that means its backlog of business for 2011 is already embedded in the stock price. The existing backlog of business supported a price of at least $8 to $9, and if it's going to feel the pain of oversupply in 2011 and a slowdown in equipment orders, that's lack of upside above the $9 mark, but not reason to send shares down to the range of $7.
"I was most surprised by the GT Solar selling; 2011 is in the bag for GT Solar," said Battleroad Research analyst David Arcaro. "In the worst-case scenario, with zero new orders, GT Solar still has the potential to hit $900 million in revenue next year," the Battleroad research analyst added.
The analyst explained that with wafer equipment sales and polysilicon equipment sales already making 2011 revenue easy to peg, really, the question about GT Solar is whether there is any upside from its move into the LED equipment market. In its recent earnings, LED segment sales increased faster than expected.
>>Solar Stock Winners: GT Solar
Theodore O'Neill, clean tech analyst at Wunderlich Securities, take a similar view of the GT Solar selloff, and for additional reasons. "In China, where most of SOLR's equipment is headed, the country appears set on a course to obsolete the world's capacity to make solar cells and thereby take the majority of the world's market share. In our view, China is not nearly as concerned with short-term mismatches in supply and demand as the end goal. We expect China is going to build out enough capacity to satisfy the world market and then export sufficient low-cost panels to dominate global demand," the analyst wrote on Thursday morning in a reiteration of a buy rating on GT Solar.
His words also hint at the question, what are the China Development Bank and Yingli Green Energy doing so far away from their low-cost manufacturing base in China, drawing up plans to build a plant in South Africa?
The Wunderlich analyst wrote on Thursday morning, "Last year, investors became concerned that there were so many wind turbines being made that they weren't hooked up to the grid. That didn't slow down production and now the Chinese government is offering generous bank financing to wind farm developers worldwide that buy Chinese made wind turbines, which are less expensive and appear to be as reliable as turbines made from any other company. The same approach is being pursued to allow China to tap the export market for solar."
Yingli Green Energy is a major customer of GT Solar.
Solar stocks rebounded modestly on Thursday. Yet the small gains in some of the major module players were nowhere near making up for the steep declines over the past few weeks, and this week in particular, as the chart of the solar index above shows. Also, with all the major market indexes roaring back at midday Thursday, a momentum sector like solar might have expected more a general rebound. Solar stocks were back in the black, but they were far from roaring back.
Canadian Solar
(CSIQ)
may have been up 4% after an earnings report on Thursday morning that included a positive surprise on the gross margin line, but a 4% rally after a decline of 8% over the past five trading days is nothing to write home about. It may be something to write South Africa about, though.
-- Written by Eric Rosenbaum from New York.
RELATED STORIES:
>>Solar Losers: Credit Suisse Call Sends Sector Slipping
>>Suntech Miss: Forex and Wafer Issues
>>Solar Winners: LDK Rallies Alone
>To contact the writer of this article, click here:
Eric Rosenbaum
.
>To follow the writer on Twitter, go to
.
>To submit a news tip, send an email to:
.