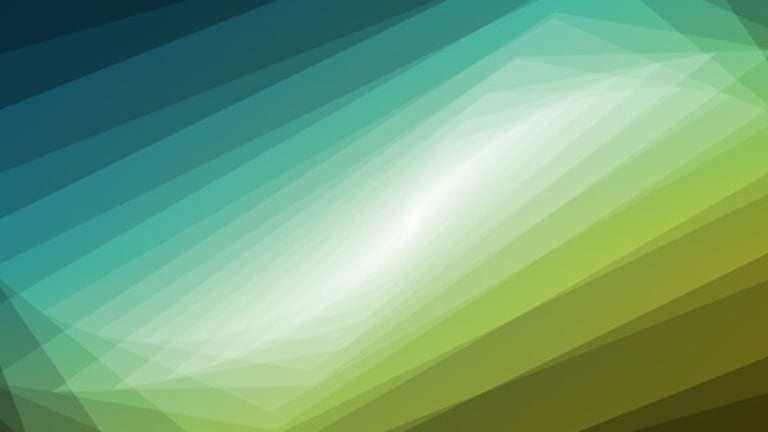 Solar Stocks a Core Holding Now, Poll Says
Solar stocks are favorites of shorts and short-term traders, but some investors say a recent bullish outlook for the sector makes its companies core holdings.
NEW YORK (
) -- The major solar earnings reports will begin this Thursday when solar-sector bellwether
First Solar
(FSLR) - Get First Solar, Inc. Report
reports. First Solar may be the bellwether, but reaction to its earnings doesn't always set the stage for the rest of the sector. Recent quarters have seen First Solar beat expectations and still flop in terms of market reaction -- some analysts contend it's been a result of First Solar being overly conservative in its outlook.
First Solar hasn't been conservative recently, though. The solar bellwether announced 380 megawatts of orders beyond its expected shipments in 2011, and announced plans to build two new plants in the U.S. and Vietnam as the solar industry continues its growth into 2012.
The First Solar sentiment headed into earnings season was backed by just about every signal, too. The euro rebound alone has made First Solar bear positions very vulnerable. The continuing demand and the stabilization of pricing in the market has also supported solar shares, which after an extended rally, can be said to reflect expectations for another season of solid earnings, likely plenty of "beats and raises" among the solar companies reporting.
Volatile sectors like solar are also ripe for profit-taking. The euro may be at $1.40 now, but it caused the entire solar sector to crash just a few months ago. Fears of an event beyond the control of investors betting on short-term solar fundamentals is ever-present.
In the last week or so, the fears materialized in the form of the trade and currency war with China. The U.S. Trade Representative said he would be elevating a petition made by the United Steelworkers Union to cite China for unfair trade support of its green energy companies.
Many solar investors have used words we can't print to refer to claims that the sector sold off based on China concerns. There are good arguments to be made that the unfair trade support claims are unfounded when it comes to Chinese solar companies specifically, and what's more, would take so long to work their way through international courts that it's a non-starter as an investment issue. Nevertheless, the fact that solar bulls on the Street were out last week with reports downplaying the fears stoked by China are some kind of proof it must be in the minds of investors, in the least.
Many Chinese solar stocks have sold off, too. In reality, though, the Chinese solar stocks didn't need the negative political news flow to merit a selloff. In a sector like solar, after a period of healthy gains, a pullback involving profit-taking investors is part of typical trading action.
The markets finished up last week, but not
JA Solar
(JASO)
and
Solarfun Power
( SOLF). Both Chinese outperformers were down 7% over the past five trading days.
Recent Chinese solar outperformer
LDK Solar
(FSLR) - Get First Solar, Inc. Report
: down 11% last week. Same for
Yingli Green Energy
(YGE)
.
ReneSola
(SOL) - Get ReneSola Ltd. Report
: down 9%.
There's always going to be some bear thesis to spook solar investors. In the least, the recent selling raises the question, what's the way to play solar stocks headed into earnings?
If the positive demand and pricing outlook, coupled with the euro gains and the massive selling into Germany, are already reflected in solar prices, does it behoove the smart investor to get out before the unknowable surfaces, either in earnings reports or a new macroeconomic twist? Or will the earnings reports, roundly expected to be good, send the entire solar sector on another leg of it recent rally?
It's always a fair question in solar, especially when government support in Europe for feed-in tariff programs remains paramount for success in 2011. First Solar CEO Rob Gillette said in the release announcing the new plants in the U.S. and Vietnam and an effective doubling of current capacity to 2.7 gigawatts, that, "Effective government policies provide long-term visibility and enable sustainable markets."
For many investors familiar with the volatility triggered by industries beholden to government support, the comment from the First Solar CEO is hard to figure as referring to solar. The impact of looming feed-in tariff cuts and austerity budgets in Europe continue to be a wildcard for solar stock performance.
An argument is ongoing in Germany over whether solar is helping to reduce the cost of electricity, or set to add more to the price per watt than it has ever added before in 2011. There are reports that the Czech government's blowback against solar will result in a diminished market in 2011 -- and that's one of solar's key growth markets. Even the recent rally in solar, strong pricing and strong demand can't ensure a sure thing in 2011 for solar investors.
It's certainly true that the those who've cried wolf about solar stocks going to zero have been wrong more often than they've been right of late. Yet that's a small subset of the larger, more fundamental issue that lack of visibility in the solar sector remains an impediment to understanding performance more than a few quarters out.
In the words of Gary Hsueh, analyst at Oppenheimer & Co., writing last on the heels of the bullish solar bash known as the Solar Power International Conference, "Being negative on stocks in front of a $1.40 EUR, and big 2011 capacity expansion plans, is to be an instant Darwin Award winner. Yet, we're more cautious based on inventory signals from Germany that suggest a downside scenario to $1.50-plus/W module pricing in Q1."
Possibly, all of these questions and fears are merely a game of strategic misdirection on the part of shorts and bears, and the truth is that solar is a core long-term holding, with neither a trade war versus China, earnings season, or the European market serving as a legitimate trigger to sell.
In fact, this was the answer
TheStreet
received when we asked readers the question:
Is it time to take the money and run, or do solar sector fundamentals mean it's onwards and upwards for years to come with solar stock prices?
There was some trigger point or two for the Chinese solar stock sell off last week, but some solar investors are sticking to their guns in saying that solar will withstand the short-term pressures and the short investors.
Roughly 63% of solar investors in the survey said the long-term outlook has made solar stocks a core holding.
Only 22% said they were taking the money and running off with the recent profits, and even less, 15% of solar survey respondents, said they were waiting for one last earnings pop before exiting the sector.
"The industry is very bad at predicting its own outlook," says Cantor Fitzgerald analyst Dale Pfau. That may be the case, but if you're an investor in solar for the long haul, maybe the short-term unpredictability doesn't enter into your equation.
-- Written by Eric Rosenbaum from New York.
RELATED STORIES:
>>Solar Winners: Time to Take the Money and Run?
>>Solar Sector Selloff: JA Solar, LDK Solar, ReneSola
>>LED Lighting Stock Earnings After Cree's Dud
>>Is Solar Pricing Squeeze Just Ahead?
Follow TheStreet.com on
and become a fan on
Copyright 2009 TheStreet.com Inc. All rights reserved. This material may not be published, broadcast, rewritten, or redistributed.