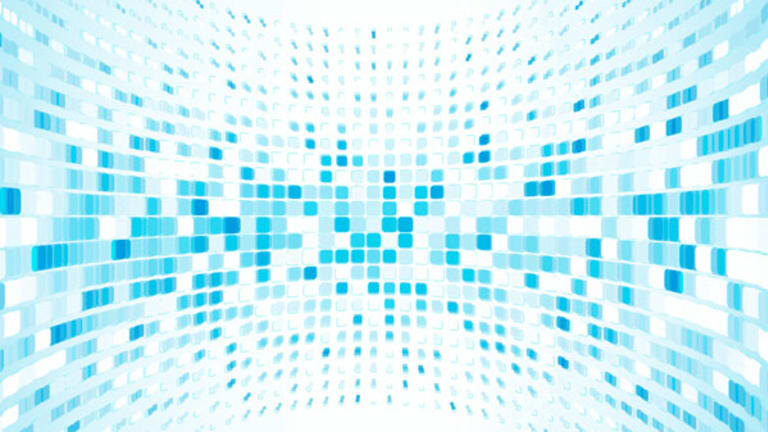 Solar Stock Losers: Suntech Power
Suntech Power tries to rebound from a messy third quarter on an analyst upgrade, but investors don't see the upside value.
NEW YORK (
) -- Citigroup has become more constructive on shares of Chinese solar company
Suntech Power
(STP)
, but investors aren't rushing to send Suntech Power shares up to the $8.50 level that Citi thinks the Chinese solar stocks deserves.
After declining 15% over the past five trading sessions -- nothing out of the ordinary for a solar stock given the euro decline, market anxiety, messy Suntech earnings report, and Credit Suisse downgrade of the solar sector -- Suntech shares are modestly in the red on Thursday. Most of the Chinese module makers were getting a little bounce after Wednesday's rout, but not Suntech Power.
>>Solar Losers: Credit Suisse Call Sends Sector Slipping
Suntech shares hit a new 52-week low on Thursday at $7.40, and weren't moving up from there.
Of course, it wouldn't take a heroic effort on the past of Suntech to reach Citi's price target of $8.50. The only time that Suntech Power shares have ever traded below the $8.50 mark for an extended period of time was after the Spain subsidy debacle and the financial markets collapse.
For some investors, the fact that Suntech Power can't even get a bounce, with the combined effort of a Citi upgrade and a new 52-week low, may be all the more reason to avoid the stock.
>>Solar Stocks After the Selloff: GT Solar, MEMC
As Sam Dubinsky, Wells Fargo Securities analyst wrote on Thursday morning about Suntech Power, "No silver lining. With solar stocks of peers selling off hard on much stronger quarters, it is hard to defend STP on the pullback. Valuation seems inexpensive at 7X 2011E EPS, but a number of peers are trading at equally depressed multiples and have better cost structures to handle a volatile macro in 2011."
Dubinsky raised his 2011 earnings estimate for Suntech Power from 80 cents to $1.13. Citi had upped its earnings forecast from 60 cents to $1.03.
There were some obvious laggards in the latest Suntech earnings -- take its much-heralded higher efficiency solar module program known as Pluto. Its planetary namesake is forever stoked in controversy as to whether it deserves to be considered a planet. Suntech's Pluto modules seem forever stuck in controversy over whether they deserve to be considered a commercial product. Suntech production of Pluto spiked from a whopping 4 megawatts to 6 megawatts in the third quarter.
Wafer costs impacted gross margins to the negative, and Suntech Power's solution -- buying 375 megawatts of wafering capacity from an affiliated company -- raised the usual eyebrows among those skeptical of its affiliated business tentacles. "Suntech's Achilles heel has been its reliance on external wafer purchases, which has resulted in a more volatile and higher cost structure relative to integrated peers," the Wells Fargo analyst noted. Its purchase of wafer vendor Glory Silicon accelerates integration plans and competitive cost structure to navigate a lower subsidy environment entering 2011. However, "note that the acquisition price was ~$0.79/watt, which is double what it would have cost STP to build capacity in-house," the analyst wrote.
Aaron Chew, analyst at Hapoalim Securities concurred, writing, "At a total cost of $207m ($80m in liabilities plus $127m cash), the implied cost/watt of $0.79 per watt is more than double the standard wafer capex of $0.35-0.40 per watt. Assuming $0.60/W production cost and 10-year life, we estimate wafer prices need to exceed $0.74/W for the deal to yield an IRR of more than 10%."
Collins Stewart analyst Dan Ries, who described the Suntech third quarter earnings as "sloppy" and was left wondering if his October upgrade of Suntech to a buy was premature, tried to find the silver-lining on Thursday morning. He noted that even after a sloppy quarter, "particularly poor hedging" and a policy of writing up its project asset values that Collins Stewart is "not comfortable with," STP's strong brand, reputation with European distributors and improving cost structure (particularly with wafers) give it a base from which to recover from its "poor reputation with investors (well earned over the past year).
"Getting its Forex hedging up to the standard of its peers would be a good start," the Collins Stewart analyst added.
Collins Stewart took down its price target on Suntech Power from $12 to $10, but it seemed an irrelevant change on Thursday, with Suntech not even close to Citi's call of $8.50 as fair value on the stock.
-- Written by Eric Rosenbaum from New York.
RELATED STORIES:
>>Solar Losers: Credit Suisse Call Sends Sector Slipping
>>Suntech Miss: Forex and Wafer Issues
>>Solar Stocks After the Selloff: GT Solar, MEMC
>To contact the writer of this article, click here:
Eric Rosenbaum
.
>To follow the writer on Twitter, go to
.
>To submit a news tip, send an email to:
.