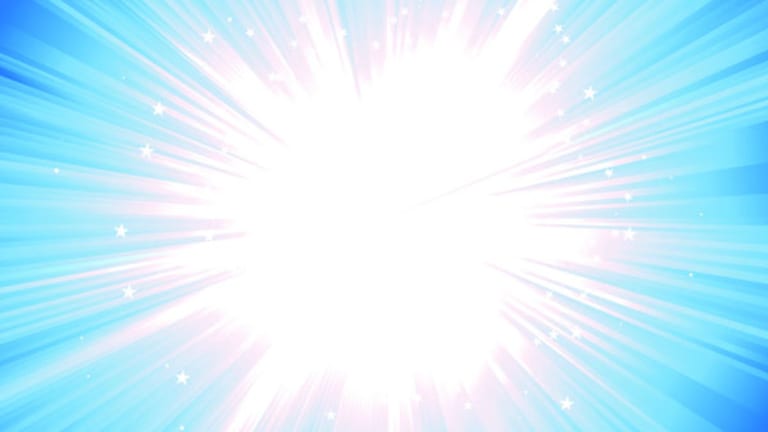 Solar Stock Earnings: First Solar Declines
First Solar shares decline after its earnings report.
NEW YORK (
) --
First Solar
(FSLR) - Get First Solar, Inc. Report
shares are selling off on Friday, down by more than 4%. The U.S. solar company's revenue came in light for the fourth quarter and the company lowered its high-end revenue guidance for 2011.
First Solar shares were recently trading at $156. First Solar shares had rallied as high as $175 earlier this month, as the price of oil spiked, and as expectations that Italy might cut support for solar in the first half of 2011 were pushed back to the second half of the year, or even 2012.
Even at $156, First Solar shares are trading at a hefty premium to the rest of the solar sector, at roughly 17 times earnings. The selloff in First Solar shares post-earnings has been a typical reaction for the stock. Analysts in the solar sector noted that it's been a trend for First Solar shares to rise ahead of earnings and sell off on the news. The selloff in shares on Friday was moderate as compared to First Solar earnings sell-offs in previous quarter, too.
"We are not surprised to see the stock trade off a few points ... as we believe investors will be a bit concerned regarding management's commentary on a more backend loaded year because on US/Canada systems timing and a lack of visibility in W.Europe on FIT uncertainty in Germany, Italy and France," noted Stifel analyst Jeff Osbourne.
The First Solar earnings was consistent with the outlook from other solar companies reporting earlier in the season, with a slight modification. First Solar said the first half of 2011 will be strong, yet the second half of the year could be a tighter economy based on feed-in tariff changes in Europe.
SunPower
(SPWRA)
said in its earnings that there would be no changes in Italy until 2012. The Street view, too, has migrated to the thesis that Italy will move more slowly to reduce solar support and it's more likely to be a 2012 event.
In any event, Italy is expected to announce its plans for solar subsidy changes by the first week of March, which will be an important date for solar stocks.
In terms of the specific numbers presented by First Solar and its 2011 outlook, here are some important pros and cons:
Another back-end loaded year for a stock already trading at a premium.
As Jeff Bencik, analyst at Kaufman Brothers noted in a First Solar earnings wrap, "Importantly, the guidance is back-end loaded for the year and we do not foresee any likely catalysts until 2H11 when the majority of the 290MW Agua Caliente project revenues should be recognized. Currently in an expansion phase, FSLR plans to ramp several new production facilities, expecting to come on line in 2011.... Although the ramp of additional manufacturing lines will significantly increase capacity in 2011, the benefit is back-end loaded, which will likely increase uncertainty for investors. "
First Solar said it has "high confidence" that it can sell all of its production in 2011, and that it is pricing to move module volumes.
One question will be the price at which First Solar can sell out all of its production. The company noted that in the fourth quarter it had moved earlier than expected to 2011 pricing (pricing that would take into account a January cut in Germany's feed-in tariff).
"It's all going to be about pricing and what happens in the core module business," said Wedbush Securities analyst Christine Hersey. The Wedbush analyst added that the move-up of 2011 pricing by First Solar to the fourth quarter of 2010 is a trend to watch in terms of First Solar's thin film technology competing against higher efficiency crystalline silicon modules.
"There should be an ASP penalty for a lower efficient module, but that gap between thin film and crystalline silicon had disappeared. Now that demand in Germany has slowed, and more supply is coming on, maybe the natural gap is returning," Hersey opined.
Earnings per share for the fourth quarter was above the Street.
The earnings per share guidance beat was a function of a lower effective tax rate and the push out of start-up costs.
"It wasn't going up because of new projects or strong pricing. They said on the call that they are pricing to move volume and they aren't kidding about that," Wedbush's Hersey noted.
Wunderlich Securities estimates that the First Solar tax rate of 10% added 6 cents to earnings and excess "other income" added two cents. "Excluding those items, FSLR would have reported $1.72 for a miss of $0.05. Gross margins came in better than expected, partially offsetting the lower revenue, otherwise the miss would have been more pronounced," Wunderlich Securities analyst Theodore O'Neill wrote on Friday.
First Solar has been diversifying away from reliance on Europe and bulking up its North American project pipeline.
The outlook presented by First Solar for 2011 still shows a heavy geographic tilt to Europe: 10% to 15% in France (where significant changes to solar subsidies are coming); 15% to 20% in Italy; and 30% to 35% in Germany. At the low-end of the First Solar geographic targets, it is 55% reliant on European markets but at the high-end as much as 70% reliant on sales to Europe.
Mark Bachman, analyst at Auriga Securities, thinks the geographic trend is still positive. "While Europe will still comprise 70% of sales in 2011, this is down from 2010's 85% of sales. We find it noteworthy to see sales shifting away from FiT driven end-markets and towards the U.S. where FSLR has made significant pipeline purchases," the Auriga analyst wrote on Friday.
Cost reduction of 2.6% achieved in fourth quarter versus third quarter cost.
Even though First Solar lowered costs in the quarter, it lowered those costs after a third quarter during which costs unexpectedly rose, so it's fair to say that First Solar is back on track in terms of a cost reduction roadmap, after a hiccup. Auriga Securities expects First Solar module costs will decrease to 71 cents by the fourth quarter 2011, down from 75 cents in the fourth quarter 2010. "We've been critical in past of FSLR not showing ample progress in cost reductions; we believe the improvement is from the increase in module efficiency rather than lower input costs," Auriga analyst Bachman noted.
First Solar delivered a step function in conversion efficiency as module efficiency increased to 11.6% from 11.3% sequentially.
The issue of First Solar's module replacement program lingered for another quarter. First Solar took an $8.5 million reserve.
In the past, First Solar had indicated that the module replacement program would not lead to subsequent quarterly charges. Wedbush's Hersey said that First Solar indicated that it had underestimated the costs of working with customers to replace defective modules. "This is still not completed and they don't have date for it, though they told me that this time they believe the extra charge is enough," the Wedbush analyst said.
First Solar CEO Rob Gillete said that the company is actively working to get the Department of Energy loan guarantee program extended and that he is confident that the Senate and President Obama are in favor of the program.
The deficit hawks have taken aim at the DOE loan guarantee program, seeking to eliminate the 1705 program which First Solar has successfully used to finance projects, and for which it has applied for funding on future projects. If the DOE loan guarantee program is eliminated, the cost at which First Solar can sell projects will be negatively impacted by the lack of the DOE loan and need for alternate financing.
-- Written by Eric Rosenbaum from New York.
RELATED STORIES:
>>Solar Grinch: Spain Does the Unthinkable
>>Solar Outlook 2011: the German Question
>>Solar Outlook 2011: New Year, Same Ole Euro
First Solar said it has "high confidence" that it can sell all of its production in 2011, and that it is pricing to move module volumes.
>To contact the writer of this article, click here:
Eric Rosenbaum
.
>To follow the writer on Twitter, go to
.
>To submit a news tip, send an email to:
.