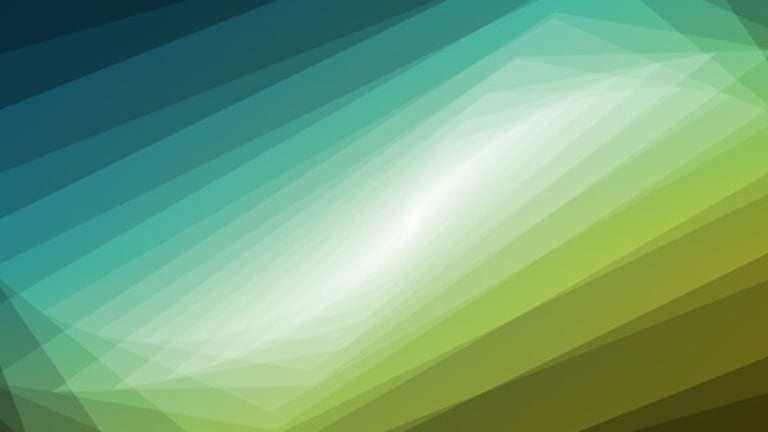 Solar Stock 52-Week Low: Evergreen Solar
Evergreen Solar hits a new 52-week low.
NEW YORK (
) --
Evergreen Solar
(ESLR)
hit a new 52-week low on Monday morning. The U.S. solar company recently revealed its recapitalization plans, which include a reverse stock split, a new convertible offering to raise cash, and an offer to holders of existing convertible notes to exchange their holdings.
In fact, Monday morning's new low is the continuation of a slide in Evergreen Solar shares that began when the recapitalization plan was revealed earlier this month. Evergreen Solar shares, which had managed to climb above the $1 mark in October, were as low as 55 cents on Monday morning.
Evergreen shares have declined by 33% in the past month. Evergreen Solar shares were down 8% and had already hit their average volume of 2 million shares traded an hour after the market open on Monday.
The problems for Evergreen Solar go back at least a few years, and it's no surprise to anyone who has followed the niche U.S. solar company that it's pursuing the reverse stock split. Evergreen Solar faces de-listing from the Nasdaq Stock Market for trading below $1.
When Evergreen shares tanked directly after announcing its recapitalization plan earlier this month, some investors may have bailed because they were expecting a white knight to appear. There was some speculation in the market that Evergreen might be taken out, speculation that at least one solar analyst said caused its share to reach above the $1 mark in October. However, when the recapitalization plan was revealed, it indicated that the company wasn't going to be bailed out by a suitor.
Additionally, Evergreen filed in its recapitalization plan for an additional $40 million raise through a new convertible note offering. Balance sheet concerns for Evergreen Solar are nothing new, but this could have signaled to some investors that Evergreen's need to raise cash for its manufacturing transition to China was even greater than anticipated.
Investors may also be questioning whether convertible-note holders will accept the exchange offer from Evergreen Solar, which includes a cash sweetener, but are longer duration notes offered in a less secure bond structure. "The existing convertible is basically a mortgage on everything not tied down at the company and they would like to get rid of that," Wunderlich Securities analyst Theodore O'Neill said.
Ben Pang, analyst at Caris & Co., said the concern has always been that Evergreen won't have enough money to expand, and so from one vantage point, it's good if they come out with the new convertible offer since it alleviates a money question that hits them every quarter.
Yet on the other hand, "Investors are recognizing that there is no end in sight to the cash needs. The $40 million in the new convertible should get them through 2011, but Evergreen Solar will need money again in 2012," the Wunderlich analyst said.
The Wunderlich analyst said that as the year ends, Evergreen Solar also looks like a good tax-loss candidate for the investor portfolio. No matter how the recapitalization plan plays out, and no matter "how much lipstick" you put on the new convertible offer, Evergreen Solar is a company that needs financing for the foreseeable future and is operating in a solar market where fundamentals in 2011 won't be as strong as they were in 2010. "These events always drive people to take another hard look at their original investment criteria and they may not like the way this is going," O'Neill said.
As far as the fundamentals in solar, the first indications of a decline in pricing have surfaced, with solar-cell pricing taking a dip down in recent sales quotes coming out from the market.
The outlook provided by solar bellwether
First Solar
(FSLR) - Get First Solar, Inc. Report
one week ago was supposed to be a catalyst for the sector, but instead, First Solar shares have slumped 5% over the past five trading sessions. First Solar provided a bullish outlook on 2011, but investors in solar continue to sit out the solar management rosy scenario. Meanwhile, snow is piling up across European rooftops and adding to the pressure during what is always a typical slowdown in solar installations across Europe due to winter weather.
>>First Solar: What's the 2011 Outlook?
Ben Pang, analyst at Caris & Co., said tax loss selling could be a factor, and for anyone looking for a deep value buy, there's plenty of time to get into Evergreen Solar. For a true believer in the Evergreen Solar story, the opportunity to but on the belief that the stock will rebound and the recapitalization plan will work isn't going away any time soon.
The Evergreen Solar recapitalization plan vote is scheduled for early 2011.
-- Written by Eric Rosenbaum from New York.
RELATED STORIES:
>>Solar Winners: Tax Cut Gift Now Official
>>Boeing's Solar Pilot Seeks Safe Landing
>>Solar Outlook 2011: New Year, Same Ole Euro
>To contact the writer of this article, click here:
Eric Rosenbaum
.
>To follow the writer on Twitter, go to
.
>To submit a news tip, send an email to:
.