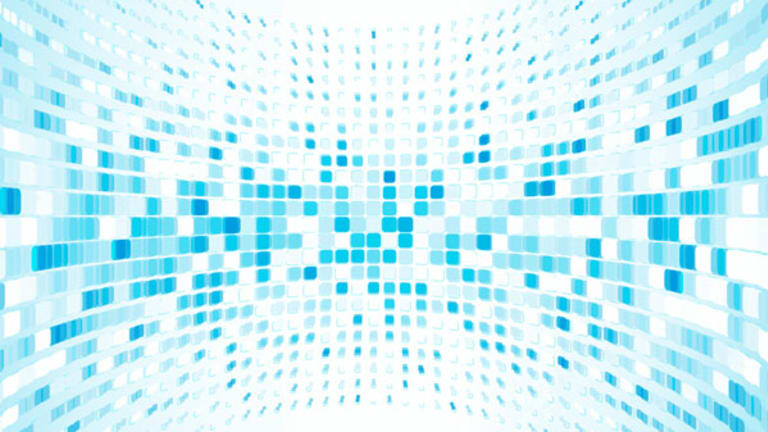 Solar Mailbag: LDK Solar
No solar stock gets investors as revved up as China's LDK Solar, with both the bulls and the bears virulent in their opinion of the company.
NEW YORK (
) -- No solar company brings out quite as much emotion from readers as China's
LDK Solar
(LDK)
.
I've received (in no particular order) threats against my life (decapitation, specifically); threats that my negative copy would be forwarded to securities agencies and LDK management (I would love to know that LDK is reading me!); accusations that I am in bed (in no particular order) with dirty coal, filthy oil, the nuclear energy lobby and/or a secretive Wall Street naked short cabal hellbent on destroying the Chinese solar company.
There has also been the more general complaint that when it comes to LDK, I am just too negative when compared to the huge opportunity represented by China's solar market, and that shares have been oversold and it's time to get positive.
No solar stock brings out quite as much vigorous support from investors as China's LDK Solar.
Here's a random sampling of reader commentary:
When I reported on a decision by Wells Fargo to drop coverage of LDK saying that it was
no longer a viable investment, reader Deming Song responded by writing of Wells Fargo analyst Sam Dubinsky, myself, and analyst Gordon Johnson of Axiom Capital, "Dubinsky ,Rosenbaum, Gordon Johnson etc are the number ones of crooks analysts in the China Solar society. Wells Fargo will be wiped out of business quickly, while LDK will shine fine in the near future."
Song continued: "Solar is the future. China has made the resolution to lead in this area...LDK will climb to $70-$700 US dollars/share."
A reader going under the assumed name of An LDK Investor added, "You really need to stop publishing manipulating sub-journalistic crap trying to bankrupt LDK."
Backers of LDK have raised some relevant points in saying it's time to be positive on shares of the Chinese solar company.
In the second and third quarter of 2011, Goldman Sachs was buying up shares of LDK left and right. Goldman is now the third-largest shareholder in LDK Solar, and was buying when average prices for LDK shares were higher than they are today, increasing its position in the company's ADRs by 86%. On the surface, it seems bullish enough action from Goldman, but it's also hard to understand the underlying reasons for any action in shares conducted by a firm that is synonymous with the intentionally convoluted trading strategies of Wall Street's most powerful people and computer algorithms.
Other reasons to be more bullish on LDK -- more obvious reasons -- are the fact that China's domestic solar market should grow significantly. This year, the market could be as large as 5 gigawatts to 6 gigawatts and surpass Germany as the largest market in solar globally, according to Wall Street estimates. A Deutsche Bank report from last week on the solar market highlighted the potential growth in China as one
reason to be more positive on solar shares. A day earlier, Chinese officials speaking at a conference said they planned to double the size of the solar market. A new report from Maxim Group last week forecast a 5.5GW market in China and a No. 1 position globally in 2012.
Year to date, LDK shares are up 21%. Though as far as optimism in solar goes after last week's rally, investors aren't nearly as optimistic about LDK as other Chinese solar companies.
Trina Solar
(TSL)
is now up more than 43% this year.
Jinko Solar
(JKS) - Get Report
and
Suntech Power
(STP)
up more than 30%.
JA Solar
(JASO)
is up more than 35% and South Korea's
Hanwha Solarone
(HSOL)
up a whopping 87% year to date. This isn't just blanket optimism; it's optimism about shares that fell on average 65% to 75% last year, and with some like Hanwha and JA Solar, trading at under $2 brings out the big share swings.
As for LDK, there are three primary arguments for optimism that don't relate to how much its shares have fallen.
1. It still (at least theoretically) has plans to unlock value for shareholders by spinning off its polysilicon plant, a deal last year rumored in the Asian press to be worth $1.5 billion. It was a deal scheduled to be completed last year and never happened, and it's difficult to find a solar analyst who thinks the deal gets done this year given the state of overcapacity in solar and the cost model of LDK's polysilicon plant relative to entrenched polysilicon players.
2. It's ultimately going to have one of the most competitive -- if not
the most
competitive -- cost models in solar due to its polysilicon plant allowing it to control the entire solar supply chain from raw polysilicon through wafer, cell and module production.
The jury is still out on Wall Street as to whether this "theoretical" advantage becomes reality. There are as many analysts who think LDK is a cost laggard in not just polysilicon, but its core solar wafer market, as those who think it will ultimately be a low-cost leader.
3. LDK has the support of China's most important banks and government officials and will never be allowed to fail. The too-big-to-fail argument , which also implies the argument that LDK creates too many jobs to be allowed to fail, is probably the
best argument to make for LDK's long-term survivor status in China's oversupplied solar manufacturing market.
It's not a very good argument for holding equity shares, though, with the planning done by the Chinese government and banks as obtuse as can be, leading to the threat that LDK's current management is jettisoned and the company taken over by a state-owned enterprise with equity shareholders wiped out in the process.
Finally, stock investors should head back to the balance sheet and ask of a company, "What have you done for me lately?"
This is where the real reservations with LDK Solar surface.
Reviewing the past three years of financial data from the company -- most importantly including both boom and bust periods for solar to smooth out the volatility of the sector -- shows a stark divide between net income and debt.
At year-end 2008, LDK Solar had roughly $857 million between short- and long-term debt.
As of the third quarter 2011, that figure had jumped to $3.3 billion.
Now let's look at the net income trend during this period of levering up the balance sheet for expansion.
Net income in 2009 was a loss of $234 million.
In 2010, net income was a gain of $290 million.
In the first quarter of 2011, net income was gain of $135 million.
In the second quarter of 2011, LDK lost $87 million.
In the third quarter 2011, LDK lost $114 million.
Putting three years of net income together, LDK Solar generated a net loss of $10 million for shareholders. At the same time, debt increased by $2.4 billion.
One more LDK factoid: There has been only one quarter during the past three years when net debt did
not
increase (the fourth quarter of 2010). The fourth quarter of 2010 was a major boom quarter for solar (thanks, Italy), but even in other boom quarters which featured strong earnings for solar, net debt still increased.
As a financial journalist, that's what makes one have reservations about the company, even though there's no Wall Street "short LDK cabal" I am part of -- I'm not even allowed to own securities.
This massive capital expansion may pay off in the end -- and China being China, the relationship between the government, banks and corporations is hard to understand based on standard capitalist models. LDK's survival -- and ultimate thriving as the Chinese domestic solar market begins to take off, as it's expected to this year, may be assured. However, as a matter of stock market analysis, it's necessary to put all stocks on a level playing field. Reviewing the way LDK has managed its balance sheet, it just doesn't seem to play by the same rules as most companies, even most Chinese solar peers, and that's why so many reservations, reasonable ones, exist.
To see
TheStreet Ratings
take on LDK Solar,
click here.
-- Written by Eric Rosenbaum from New York.
RELATED STORIES:
>>LDK Solar Gets Kiss of Death From Wells Fargo
>>8 Bold Questions for Solar Stocks in 2012
>>When the Biggest Solar Bear Gets Nervous, Pay Attention
>To contact the writer of this article, click here:
Eric Rosenbaum
.
>To follow the writer on Twitter, go to
.
Follow
TheStreet
on
and become a fan on