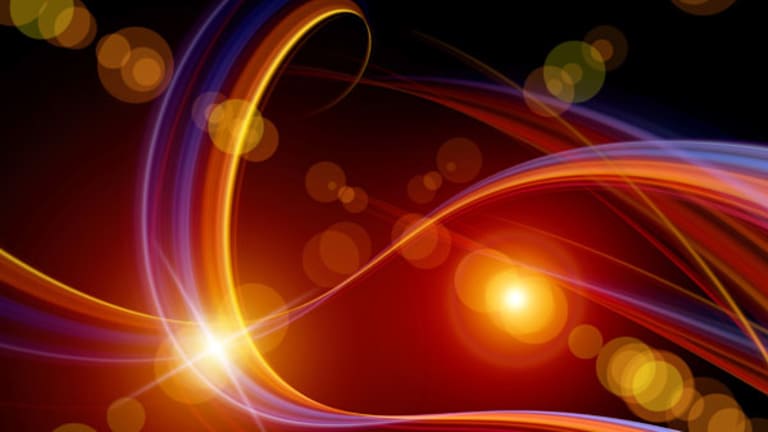 Solar Losers: Trina Solar
Trina Solar takes a bit hit on Friday, but that's been the norm in solar stock trading in the past week.
NEW YORK (
) -- Everybody loves
Trina Solar
(TSL)
but love for Trina was in short supply on Friday. Solar sector analysts were left scratching their heads trying to figure out why the consensus buy stock in solar dropped by 10% on the last trading session of the week, twice the decline of the rest of the sector stocks.
The fact that Trina Solar dropped on Friday was a fait accompli, as the entire solar sector swooned, as it had for much of the week. The solar index was down 8% this week. Germany, as always, is a factor.
Solar earnings from the major Germany players have been coming out steadily, and while earnings have been strong, outlook has been more conservative about the demand profile in solar's biggest market, and the German companies have, like everyone, been talking about diversifying away from Germany, and away from Europe more generally.
The latest report of uncertainty in Germany came courtesy of SMA Solar, the inverter market's dominant player. For 2011, the inverter giant said what it said the overall market for solar that could be anywhere from up 20% to down 10%, but it's said that before.
The argument is nothing new: the German market will slow and the rest of the world won't make up for the difference. Between Germany and the Czech Republic, roughly 3GW could be shaved off the total solar market next year, and a best-case scenario for other markets might only get solar demand back to flat, while many companies are adding 50% to capacity. Anyone who subscribed to this bear thesis didn't need SMA's outlook for confirmation.
Aaron Chew, analyst at Hapoalim Securities, said SMA guided down sequentially for the fourth quarter, and that may have added more selling pressure to the solar sector. In fact, SMA Solar joined Trina Solar in being down 10% on Friday. The analyst, admittedly at the bearish end of the solar spectrum, said it's not just about the demand outlook for 2011, but fourth quarter demand in Germany weaker than expected, and resulting in an overcapacity build up in the sector sooner than previously anticipated.
The first quarter of the year is always slowest in Germany due to winter weather, and there will be another feed-in tariff cut coming, too. If the capacity ramp being made across the board in solar is already getting ahead of the fourth quarter demand level, it could run into the seasonal slowdown like a brick wall, and increase fears of overcapacity coming sooner rather than later. That said, the solar sector has faced this bearish thesis for five years running, and last year was another one in which it didn't come true.
Jefferies analyst Jesse Pichel noted in an SMA Solar earnings wrap that investors "were probably spooked by
SMA Solar management not increasing guidance for 2010 (revenues of ¿1.7-1.9bn and EBIT margins of 26.5-28.5%) which implies a weak fourth quarter." Jefferies maintains that it's simply a function of greater pull-in in the third quarter. What's more, the Jefferies analyst reads the 2011 slowdown in Germany as a positive in that it lowers the likelihood of a cap being implemented by the German government.
Jeff Bencik, analyst at Kaufman Brothers, says it's the same old argument and every year, demand trends down and pricing drops and IRRs get even better in Europe, creating what is known as "demand elasticity." In addition, bulls argue that any weakness in Germany is a boon to Trina Solar and the other lowest-cost Chinese module makers, as it just means more market share for them.
Nevertheless, with the euro declining this week and fears of a Euro zone debt crisis again back in the headlines, it's no surprise that solar stocks would suffer, and that outlook from the German solar companies about deteriorating conditions in Germany -- even far from an unexpected outlook -- would pile onto the European fears and lead to bears pouncing on solar stocks. Add to it the fact that the markets sold off strongly this week, and a momentum sector like solar will get hit.
Nevertheless, solar stocks have already been showing signs of investors with their fingers on or close to the trigger finger since earnings season began.
>>Solar Winners: LDK Rallies Alone
In reality, the solar stocks as a group hit a collective three-month high in mid-October -- Oct. 13 and Oct. 14 was the short-term high for many of the stocks -- and they have been trending down ever since then, even with a stream of positive earnings.
For Trina specifically, Friday's activity could be technically driven. The Chinese solar stock is at its lowest share price since August at the close on Friday, at $24.51. The solar sector began rallying in July after the June euro crisis ended, but August was more or less when the solar rally picked up steam and it's lasted for months. It's no surprise that what coincided with the last solar inflection was very similar to events this week, a declining euro and Euro zone debt fears.
Trina Solar trading volume on Friday was at almost three times its normal volume - close to 11 million shares traded versus 3.7 million normal -- whereas other solar stocks that traded down were seeing typical trading levels.
TheStreet
has been saying ahead of earnings season that it wouldn't be surprising to see a profit-taking trend set even with strong earnings numbers and 'beat and raise' quarters.
>>Solar Winners: Time to Take the Money and Run?
With momentum activity in the solar sector always able to move these stocks in a major way, keep in mind that it was just six months ago that Trina Solar shares were trading below $16. Some investors may have been waiting on Trina's earnings report to sell on good news, but with the sentiment in solar shifting this week and SMA Solar spooking investors on Friday, those investors may have decided to no longer wait on the Trina earning as a potential positive catalyst, when it reports on Nov. 30.
Even the bearishly leaning Chew of Hapoalim Securities said Trina is the best positioned for a weakening demand environment due to its cost structure, and he thinks Trina may have positive catalysts left to report before the year is over. He's not a believer in the stock at $24 or $25, but he does think it's a buy if it continues back down to the range of $20 to $21. "They are best positioned for the coming storm, and will be producing at less than a dollar per watt next year, but the problem is that they get dragged down with everyone else in the sector," Chew said.
The analyst expects margins to hold up fairly well for a Trina or a
Yingli Green Energy
undefined
with costs coming down, but the companies won't be able to grow earnings enough to offset a trend of declining margins, and that will hit stock multiples in the sector. Yingli had the second-biggest lost among Chinese solar stocks on Friday, down 5%, but on average daily volume, and was down 11% for the week as a whole.
"With margin and pricing pressure, Trina is still in the same boat as everyone else in solar."
The boat was bailing water on Friday.
Here were the biggest losses for the last week's five trading sessions combined among Chinese module makers:
Solarfun Power: -14.8% (driven by secondary offering priced at $9)
Trina Solar: -13%
Jinko Solar: -13%
Yingli Green Energy: -11%
Canadian Solar: -10.9%
-- Written by Eric Rosenbaum from New York.
RELATED STORIES:
>>Solar Winners: LDK Rallies Alone
>>Solar Losers: 4 Keys to the First Solar Selloff
>>Solar Losers: 5 Keys to the Power-One Selloff
>>Solar Winners: Time to Take the Money and Run?
Follow TheStreet.com on
and become a fan on
Copyright 2009 TheStreet.com Inc. All rights reserved. This material may not be published, broadcast, rewritten, or redistributed.