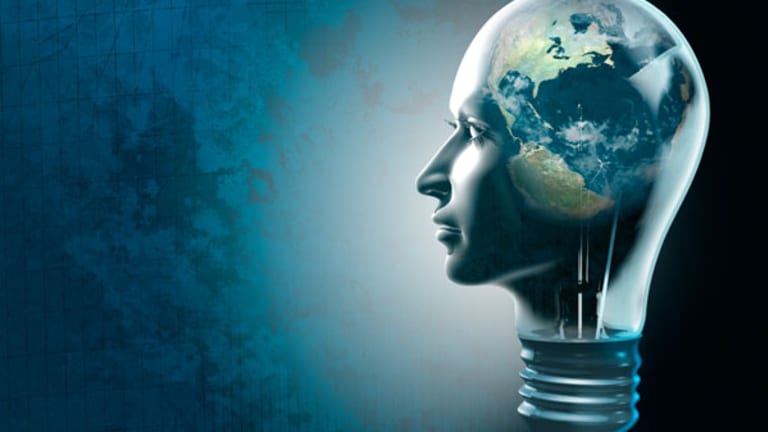 Solar Losers: GT Solar
A big venture capital investor begins what is expected to be a selling season in its common equity stake of GT Solar, leading to a Monday decline in share price of the solar equipment maker.
Merrimack, N.H. (
) --
GT Solar
(SOLR)
was down close to 7% on Monday, after a venture capital firm that owns the largest stake in the solar equipment maker's stock said it would offer 25 million shares in a secondary offering.
GT Solar has previously filed a shelf registration to cover the 105 million shares that are owned by venture capital group Oaktree Capital Management and GFI Energy Ventures.
The shelf registration has served as an overhang on GT Solar shares, as investors and analysts have known that at some point the venture capital investors would start selling shares en masse, and at a discount to current share price -- and that's what happened on Monday.
While the pricing of the secondary offering was not available, analysts said it is reasonable to expect the secondary offering to be priced at a discount, maybe as much as a 10% discount, to current share price.
The GT Solar secondary offering is not a secondary offering of new common shares, which typically leads to dilution of existing shares and a selloff.
It is also important to note in the case of GT Solar that company management gains nothing from the proceeds of the secondary, as it is being conducted by the venture capital fund that is the public company's biggest shareholder. What's more, GT Solar is in a good cash position.
However, the secondary offering does increase the supply in the market of shares that are being sold at a discount. While that increases the liquidity in GT Solar trading -- a good thing -- it also increases the pressure on the stock price, as could be seen on Monday with the decline in GT Solar's share price of 6.55%, or 39 cents, to $5.56.
What's more, with 105 million GT Solar shares covered by the existing shelf registration, but only 25 million to be sold at the current time, there is still quite a lot more venture capital unloading of GT Solar shares to come, analysts said.
Last week, former
First Solar
(FSLR) - Get First Solar, Inc. Report
CEO Michael Ahearn sold a huge chunk of the shares he owned in First Solar.
Insider selling always attracts the attention of investors as a potential sign of company management tipping its hat to some negative event or sentiment about its own shares. However, in the case of GT Solar, company management has no say in the venture capital firm's decision to sell.
Adam Krop, an analyst at Ardour Capital, said of the GT Solar development, "I wouldn't be surprised to see more selling. GFI and Oaktree are both looking to lighten up, if not liquidate their entire positions."
However Krop was clear that he didn't view the selling as a negative call on GT Solar. Instead, it is logical for the venture capital firms to diversify out of the stock, and as they are both in the stocks at less than $1 a share, they will receive a significant return on investment even selling the GT Solar shares at a discount.
Solar analysts did, however, indicate that the venture capital fund's decision to sell GT Solar shares now was probably not a coincidence. GT Solar announced last week an order of $200 million, a significant order at a time when order growth was not expected. The news sent shares of GT Solar up last week. The $200 million order, though, has to be viewed alongside GT Solar's recent cancellations of approximately $80 million worth of bookings.
Jesse Pichel, an analyst with Piper Jaffray, said that there will be the perception that this is a big insider sell, and with the venture capital investors still having many more shares of GT Solar to sell, that negative risk of the shelf registration on GT Solar shares isn't going away. As in the case of last week's insider First Solar sale, which followed a First Solar earnings report for which the market punished First Solar shares, Pichel's criticism of the GT Solar share sale was related to the timing.
While GT Solar's furnace business remains solid, its polysilicon equipment business is a risk that analysts have highlighted as the demand to produce more polysilicon is weak, and GT Solar is working through its existing business backlog. Given the current supply/demand balance, that backlog could go to zero, analysts said. What's more, GT Solar just announced a new CEO in November 2009.
Ardour Capital's Krop agreed with the GT Solar outlook, saying that a considerable portion of the GT Solar backlog is at risk on the polysilicon side, while the portion of GT Solar backlog representing furnaces is more solid.
Pichel also noted that the venture capital firm is more diversified than a single seller like First Solar's Ahearn, so it would not seem that there was immediate pressure to liquidate GT Solar holdings. "It would have been nicer to have GT Solar on firmer footing before the selling began, and allow GT Solar to book more orders on the furnace side of the business," Pichel said.
-- Reported by Eric Rosenbaum in New York.
RELATED STORIES:
>>First Solar Sale: Diversifying or Dumping?
>>GT Solar: Solar Overcapacity Indicator?
>>Solar Season: Six Stocks to Watch
>>See our new stock quote page.
Follow TheStreet.com on
and become a fan on
Copyright 2009 TheStreet.com Inc. All rights reserved. This material may not be published, broadcast, rewritten, or redistributed.