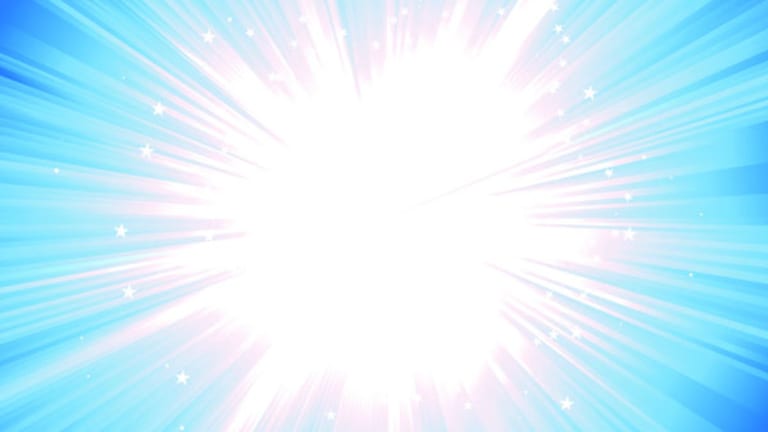 Publish date:
Solar Losers: Five Burning Questions About Canadian Solar
As if euro woes, macroeconomic headwinds from Europe and declining subsidies weren't enough, Canadian Solar is now being investigated by the SEC for accounting issues
As if euro woes, macroeconomic headwinds from Europe and declining subsidies weren't enough, Canadian Solar is now being investigated by the SEC for accounting issues
KITCHENER, Ontario (
) --
Canadian Solar
(CSIQ) - Get Report
finished down over 14% on Wednesday, after a last-minute earnings surprise of the worst kind.
Canadian Solar was scheduled to report its first-quarter earnings during the pre-market on Wednesday morning. However, late on Tuesday, Canadian Solar said that the earnings release would be delayed as the
Securities and Exchange Commission
had launched an investigation into sales reported by the solar company in the fourth quarter.
To put the Canadian Solar news into perspective, it's important to first deal with the fact that being a solar company, at least right now, is not an enviable position to be in. With the macroeconomic headwinds from Europe -- and, more specifically, the euro weakness versus other currencies acutely hitting solar stocks that have as much as 80% to 90% of sales denominated in the euro -- the last thing a solar company needed were the words "SEC" and "accounting investigation" to be added to the list of reasons to place an overhang on the stock.
Additionally, this admission by Canadian Solar that the SEC is investigating its fourth-quarter earnings is not the first negative surprise in the first-quarter earnings period. Canadian Solar previously pre-reported that its first quarter earnings would include a bigger-than-expected foreign exchange charge related to the euro, which in retrospect, was the "Cassandra" event in the euro-related woes that have since weighed heavily on the solar sector.
>>CSIQ's Reputation: a Weakened Currency
The previous first-quarter earnings hiccup from Canadian Solar had led some analysts, including Macquarie Securities, to weigh in with some serious reservations about the credibility of the solar company's management team. Macquarie had gone so far as to title its research note on the Canadian Solar first quarter earnings pre-report, "Oops, They Did it Again."
Regardless, for investors, there are today a few big unresolved questions for Canadian Solar investors, and risk-taking solar investors who might view the 14% drop in Canadian Solar shares as a reason to be scouting the stock as a value buy:
Fact #1: Canadian Solar received a subpoena from the SEC related to 2009 sales, announced during afterhours trading on Tuesday.
Fact #2: Canadian Solar first quarter results will be delayed as the solar company's audit committee has launched an internal investigation.
Fact #3: Canadian Solar said it may have to revise earnings from the fourth quarter 2009, based on an accounting change being made to recognize sales only after receiving full cash payments "from certain customers and due to certain subsequent return of goods after the quarter end."
Fact #4: The solar company said that sales transactions would be deferred to the first two quarters or 2010 and the full year 2009 net revenue may need to be revised also.
Now to the unresolved questions:
Question No. 5:
Will any more information not included in the Canadian Solar release be coming out in dribbles?
Several solar analysts contacted by
TheStreet
on Wednesday said they had reached out to Canadian Solar after the Tuesday admission of an SEC accounting investigation, but the solar company was in quiet mode.
It's really no surprise -- and, on a relative basis, one could make the case that the amount of limited information about the accounting investigation included in the Tuesday release from Canadian Solar offered more than other recent examples of accounting investigations in solar, for example, the
SunPower
( SPWRA) accounting investigation during the fourth quarter of 2009 and first quarter 2010.
Nevertheless, the information provided by Canadian Solar left more questions open than it answered. Next week, Canadian Solar has meetings and presentations scheduled for the big solar industry confab, Intersolar, in Munich, Germany. Still, analysts don't expect that as long as an internal accounting investigation is underway, Canadian Solar will provide much detail, even in scheduled conference meetings, but investors should at least be on the lookout for any Canadian Solar research updates between June 9 and June 11.
Question No. 4:
Oppenheimer & Co. analyst Gary Hsueh released a research note alluding to an important question not covered by Canadian Solar in admitting the SEC investigation:
Why did customers return goods shipped?
One potential answer to this question -- though just idle speculation at this point -- was a line in the Canadian Solar press release under the "recent events" heading, which said that Canadian Solar had "entered into an insurance arrangement for our 25-year module performance warranty, providing an irrevocable policy-based warranty to our customers."
Several analysts said this event caught their attention given the fact that the little information provided on the accounting investigation centers on customers who returned modules in the first quarter. As the Oppenheimer analyst Gary Hsueh wrote in his research note: "To us, the SEC subpoena, and pending revision to Q4 rev, both appear to center on sales in Q4 to customers who returned modules in Q1. Our key concern is: what instigated the returns?"
One analyst who did not want to be quoted speculating on the CSIQ accounting investigation noted that CSIQ has been buying a high level of third-party cells to make a portion of its solar module because demand has been at such a high level. Therefore, it's possible a quality control problem could have originated in a solar component sourced from a third-party -- though, again, it's only logical speculation at this point. The analyst said the key issue is if the accounting investigation ultimately does hinge on a quality control issue with Canadian Solar. With the solar module having already become a low-cost commodity, any knock on a solar company's quality control would give customers every reason to head to any of the hundreds of other low-cost companies with their orders.
Canadian Solar did specifically use the language "certain customers" in talking about the accounting issues, and that allows for the logical speculation that a quality control issue could have been related to a specific group of sales that used third-party modules.
"Why would any customer return any solar product in the past few quarters given how strong demand has been if there wasn't something wrong with it?" one solar analyst asked.
On the other hand, with so much left out of the Canadian Solar press release, it is impossible to say that the return of Canadian Solar goods wasn't simply related to double ordering by customers, or related to certain customers going out of business and as a result returning goods.
Question No. 3:
Why is Canadian Solar now saying that it will have to recognize revenue from "certain customers" only after receiving full cash payments, when a significant portion of the solar industry operates with accounting predicated on having accounts receivables that may not be paid in full for as much as two or three months?
Much of the current euro-related woes for solar stocks are related to the fact that solar companies may sell their modules at one price denominated in euros, but not actually receive the cash back for some time afterwards. As the euro falls, the value of these receivables deteriorates.
That is par for the course in solar -- without running afoul of the SEC or audit committees. Additionally, plenty of solar companies have accounts receivable charges related to bad debt of bankrupt customers or double ordering, on a quarter to quarter basis.
So it is not at all clear why Canadian Solar would need to recognize revenue only as full cash payment is received.
The Oppenheimer analyst Gary Hsueh described the revenue recognition issue as "out of left field" in his research note.
Mark Bachman, analyst at Auriga Securities, noted that most revenue recognition in solar id predicated upon the fact that "as soon as a solar product leaves the dock ownership is transferred."
"The Canadian Solar press release is very anomalous, and it is impossible to be sure what is going on right now; what was in the press release is what solar companies generally do: sell product and if they don't get paid, have an accounts receivable charge," said one analyst who did not want to be quoted pending more information from Canadian Solar. "We don't know the magnitude of the returns we are dealing with either," the analyst added.
The change in revenue recognition could mean that CSIQ will see a revenue bump in the first two quarters of 2010. However, it also presents the possibility that there is the dreaded Sarbanes-Oxley "material weakness" in Canadian Solar's internal controls. A material weakness can be rectified, but it still leaves investors asking themselves how long before the overhang from the accounting investigation is removed from Canadian Solar shares.
Question No. 2:
Was there anything related to the actual 2010 financial details in the Canadian Solar announcement that should be of note to investors?
Oppenheimer noted in its research note that Canadian Solar shipment guidance seemed to be down from previous company statements. At a time of such high demand in solar, with almost every company saying shipments are going up sequentially quarter over quarter, how is that possible?
The Oppenheimer analyst noted that second-quarter shipment guidance of 170-180 MW represented a decrease from the previous shipment forecast for CSIQ, and is in sharp contrast to recent checks in Asia suggestive of 10% to 15% quarter over quarter growth.
Several analysts said that the most logical explanation was related to the same third-party purchasing down by Canadian Solar that could also be a potential cause of quality control issues.
Canadian Solar is not a truly vertically integrated module maker, and as it has increased its buying of third-party cells to keep up with high demand, solar cell pricing may have reached a level where CSIQ was no longer able to make money on module sales. The solar company would, in effect, have to cut back on shipments or end up making no money on modules that it was shipping with cost-prohibitive third-party cells.
Canadian Solar can be something of a double-edged sword; in the opinion of one analyst, when demand is high in solar, as its lack of true vertical integration can place it at a competitive disadvantage when cell pricing is very high. It is also harder to pass along the price increase to customers in a declining solar subsidy environment.
In fact, CSIQ said in the Tuesday press release that it expects wafer and cell pricing to be higher in the second quarter.
At the same time, Canadian Solar does expect to keep increasing its in-house production in the back half of 2010.
Question No. 1:
The SunPower accounting investigation turned out to be much ado about relatively little. Ironically, after months of an accounting investigation overhang, SunPower shares have since declined for other reasons.
Is the 14% drop in CSIQ shares after the beating the stock has already taken in the euro-triggered selling, a reason to buy Canadian Solar as the new oversold play in solar?
The problem in playing Canadian Solar as a value buy -- even as an "antacid buy" for the risk-happy investor -- is that all the stocks in solar are cheap right now after the beating exacted on solar shares by the euro. "There are no glaring overly valued companies among Chinese solar stocks, so if you want to play solar, there are a lot of options without even having to touch Canadian Solar," said one analyst, echoing much of the commentary in research reports released after the Tuesday accounting investigation announcement.
Layering accounting risk on top of declining feed-in tariff risk, macroeconomic concerns, and euro-related risks, is not a good recipe for multiple expansion in Canadian Solar shares. Investors don't want to pay a lot for the solar sector right now. Additionally, accounting investigations can be a painful process and it can takes stocks a long time to recover.
"It's too early to bottom fish shares in our view," Wells Fargo Securities analyst Sam Dubinsky wrote in a research note on Wednesday.
Oppenheimer wrote that with more questions, "the more convinced we are that several overhangs will likely dog CSIQ for some time."
-- Reported by Eric Rosenbaum in New York.
RELATED STORIES:
>>CSIQ's Reputation: a Weakened Currency
Follow TheStreet.com on
and become a fan on
Copyright 2009 TheStreet.com Inc. All rights reserved. This material may not be published, broadcast, rewritten, or redistributed.