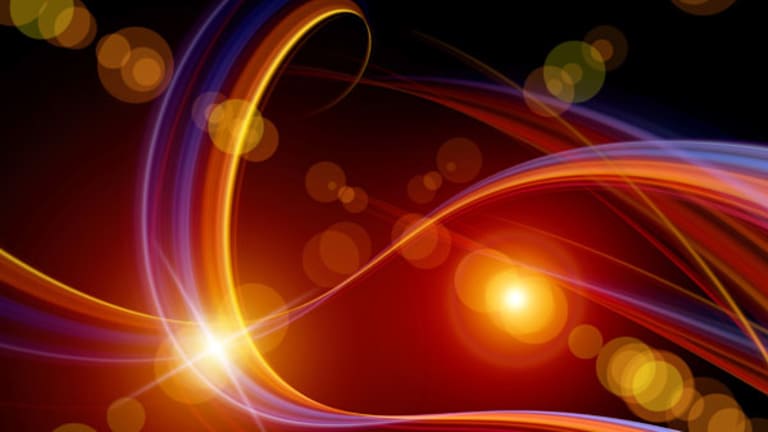 Solar Grinch: Spain Does the Unthinkable
Spain plans a retroactive reduction of solar subsidies, a move once considered unthinkable by solar companies.
(Spain solar subsidy story updated for solar market news, Spanish electricity rates)
NEW YORK (
) -- In another sign of the desperation European finance ministers are dealing with headed into 2011, Spain has taken a step that many solar industry watchers thought was unthinkable: retroactively lowering feed-in tariff rates.
Ever since the problems across the eurozone became evident in 2010, Spanish politicians have raised the issue of retroactively lowering solar subsidies. Some argued that the move would be illegal, others that it simply wasn't possible in any rational decision-making process that took into account the fact that Spain approved the FIT structure years ago, and solar project economics were developed based on specific subsidy expectations.
The Spanish antisolar armada seemed to lose some political wind earlier in the year, but has come back with a vengeance.
A 30% reduction in the revenue that solar projects can earn will be in effect for the next three years, according to a plan that several foreign-based press desks stated had been approved by the Spanish government on Thursday.
The move is expected to save rate payers in Spain $6 billion in higher electricity costs under the existing FIT structure, according to a
Bloomberg
report. Electricity producers that use solar panels will earn the standard rate for some of the hours each day that they are currently earning a premium, subsidized rate, according to a statement from Spain's Industry Ministry.
What the Spanish move means for the solar sector and solar stocks more broadly is another matter.
First and foremost, Spain's "unthinkable" lowering of FITs retroactively is the most prominent sign of the situation being faced in Europe, and the political backlash against heavily subsidized industries like solar at a time when eurozone countries have bleeding balance sheets. If the eurozone unrest seemed like a 2010 issue, think again. Several Street forecasts have the euro going still lower in 2011 and Citigroup recently said that the systematic risk in Europe's financial system isn't going away in 2011.
>>Solar Outlook 2011: New Year, Same Ole Euro
From this standpoint, the Spanish solar FIT cut is in line with recent events in Germany, France and the Czech Republic. Even in Germany, the eurozone's strongest economy, political backlash against solar is growing. The backlash in Germany has also focused on the high rates paid by electricity consumers, and the unprecedented growth in solar installations even as annual FIT cuts had been expected to rationalize growth of the market.
Now the two main German political parties responsible for the birth of its solar industry -- the world's largest -- have indicated less enthusiasm for continued support of the solar market at current levels. Even the German solar industry lobby group has said it will concede to a much larger FIT reduction in 2011 than previously anticipated.
The concessions from the German solar lobby at a time of waning political support for solar stand in stark contrast to the position taken by German solar in early 2010, when German politicians tried to ram through significant FIT cuts early in the year. Solar fought the measures tooth-and-nail and had success in limiting the impact of the FIT cuts and delaying the implementation in 2010.
>>Solar Outlook 2011: the German Question
While Spain's move is considered the "last resort" -- some would say even illegal resort -- among political backlash against solar, the shifting of the political winds shouldn't surprise anyone who follows solar. The Czech Republic put a hard stop on its solar support for 2011 after rapid growth in 2010. France is planning additional feed-in tariff cuts, and its government is now stoking the rhetorical flames, arguing that it's not just about higher electricity rates for the end consumer, but France more or less subsidizing the businesses of low-cost Chinese solar module makers.
In an ironic twist on the French anti-Chinese solar rhetoric, U.S. solar bellwether
First Solar
(FSLR) - Get First Solar, Inc. Report
said during its recent annual investor day conference call that it's not even sure if it will go ahead with plans to build a manufacturing plant in France given the outlook for solar support. France can talk up the money going down the Seine and floated to China, but its political backlash against solar now has First Solar on the fence about creating solar jobs in France.
Wells Fargo analyst Sam Dubinsky provided a succinct recap of the current mixed bag when it comes to tracking subsidy programs for solar around the world. In India, where the government has pushed aggressively for solar - and where solar companies have talked up the opportunity for a huge market being built -- initial contracts for solar projects have been awarded to inexperienced low-cost bidders. "This has cast doubt on whether some projects will be constructed," Dubinsky wrote n a weekly solar wrap.
The comments from the French Environmental Minister citing high levels of Chinese imports as a reason behind pending revisions and the recent halt in projects over 3 kilowatts in size "suggests local content requirements could be part of the new program, which may limit the opportunity for some Chinese vendors."
Yet, at the other end of the world, Australia plans to increase subsidies for renewables projects in 2011, following a big dip in renewable energy hooked up to the grid in 2010.
The electricity rates being paid by consumers are always embedded in the arguments over feed-in tariff subsidies that are ultimately passed on to the consumers. Indeed, Spain approved a 9.8% increase in electricity bills for more than 20 million consumers starting Jan. 1, 2011, the biggest increase since 1983,
El Pais
reported on Tuesday.
The Wells Fargo analyst summed up the import of the Spanish news, writing, "Retroactive cuts are viewed as a big negative for the solar industry, especially if other countries follow Spain's lead. Project developers, lenders, and investors may be hesitant to build/fund projects if there is a lack of faith governments will honor subsidies."
The Spanish move is the most draconian, but is it the most important for solar stocks?
From one perspective, the fact that Spain has taken a step that many solar industry executives thought impossible to even contemplate makes it hard to downplay. After all, solar project economics are founded on the idea that the FIT rates will be in place like a long-term bond, and investment rates of return on the solar projects are predicated on attractive returns being generated by the feed-in tariffs. The project finance desks across Europe that finance projects have said that if Spain went ahead with its plans to retroactively reduce solar FITs, it wouldn't be possible to finance solar projects anymore, because no one would trust any government to not follow Spain's lead.
In effect, the Spanish move would put the "fear of God" in anyone even contemplating project economics in solar and trying to attract investors with the assurance of FIT rates.
Yet on the other hand, what actually happens in German and France and other European markets is much more important than what happens in Spain as far as growth of the solar companies' businesses.
When Spain pulled the plug on solar at the end of 2008, it died as a market of importance for solar companies. No module makers are filling their suitcases these days with modules and making off for Spain. It more or less has been a dead market, while the rest of Europe has grown.
In fact, the only talk these days one hears about growth of Spanish solar is predicated on grid parity. If in a few years time, the cost of solar decreases steadily, the Spanish solar market might be a "go" even without subsidies. The Iberian peninsula is expected to be one of the first solar markets to grid parity.
If the big question is, "Wait a second, if Spain can do the unthinkable, why can't any other country?", the more important question might be, "
Would
any other country?"
Solar stocks, already beaten down over the past few months -- and with fears of massive solar oversupply in Europe already embedded in stock prices -- don't deserve another leg down based on a theoretical case about other nation's following Spain's draconian lead.
Chinese solar leaders like module maker
Trina Solar
(TSL)
and cell maker
JA Solar
(JASO)
, which are among the Street favorites, are down roughly 10% over the past three months, and have declined roughly 25% from 52-week highs as the year closes out.
Shorting of many notable Chinese solar stocks increased in the most recent two week Nasdaq reporting period, according to data released by the exchange on Monday.
ReneSola
(SOL) - Get ReneSola Ltd. Report
and
JA Solar
(JASO)
were among the Chinese solar stocks seeing the biggest increase in short interest as the year drew to a close.
>>Solar Winners & Losers: ReneSola, JA Solar
The Spanish antisolar grinch, in the least, shows how tenuous the European economic situation is, and will remain to be in 2011. Yet solar investors probably have plenty to worry about relative to political backlash, sector oversupply, and price crashes, without even getting into the issue of Spanish solar politics.
It's Germany, France and Italy that matter to a much greater extent than Spain.
Let's put it this way: even Cyprus was predicted to be a bigger growth market for solar than Spain in 2011.
-- Written by Eric Rosenbaum from New York.
RELATED STORIES:
>>Solar Outlook 2011: the German Question
>>Solar Outlook 2011: New Year, Same Ole Euro
>>Solar Winners & Losers: ReneSola, JA Solar
>To contact the writer of this article, click here:
Eric Rosenbaum
.
>To follow the writer on Twitter, go to
.