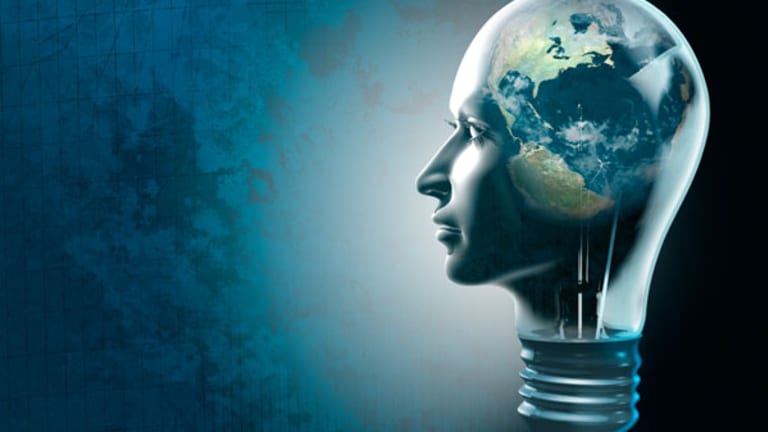 Solar Flare: Akeena Soars on Lowe's Deal
On news of a deal to be the first solar panel provider with do-it-yourself kits available at Lowe's, shares of Akeena Solar are up hugely on Thursday.
(Updated for mid-day share price and trading volume changes)
LOS GASTOS, Calif. (
) --
Akeena Solar
(AKNS)
announced Thursday morning that it will be the first solar-panel company to offer do-it-yourself solar kits directly through
Lowe's
(LOW) - Get Report
stores.
In the first five minutes after the market opened on Thursday, Akeena shares were up 68%, and the volume of trading was astronomical when compared to Akeena's average. By the close of the market on Thursday, Akeena ended the day up more than 56%, and with a whopping 10.9 million shares traded, versus an average volume of 161,000.
Akeena private-label solar panels will be in 21 Lowe's in California, stocked in the Lowe's branded Energy Center.
The deal with Lowe's will not likely extend to Lowe's stores across the U.S., as energy prices in California and the Northeast make them the only regions where the high costs merit a push targeting the end consumer.
Theodore O'Neill, analyst at Kaufman Brothers, said he has a hold on Akeena, and even with the big Lowe's win and a watershed event in the concept of do-it-yourself solar for the U.S. home owner, the real hard work is yet to be executed on by Akeena.
"It's in store, but now they have the huge education effort aimed at getting the consumer to understand that solar is something you can do yourself, and that message could take years to get through to people," O'Neil said.
What's more, Akeena is not well capitalized. While that is a problem, especially considering a multi-year campaign needed to really put a dent in the untapped consumer do-it-yourself solar market, this type of news could make Akeena more attractive to the capital markets.
"They're not out of the woods in terms of finances, but this could be the kind of thing that would get enough people interested so Akeena can tap the capital markets with debt or equity," O'Neil said.
The big advantage of the Akeena approach is that the inverter -- to move the solar energy into an AC stream for home energy -- is right on the back of the panel, eliminating the need for special wiring and specialized electrical knowledge, usually provided by a master electrician.
-- Reported by Eric Rosenbaum in New York.
Follow TheStreet.com on
and become a fan on
.
Copyright 2009 TheStreet.com Inc. All rights reserved. This material may not be published, broadcast, rewritten, or redistributed.