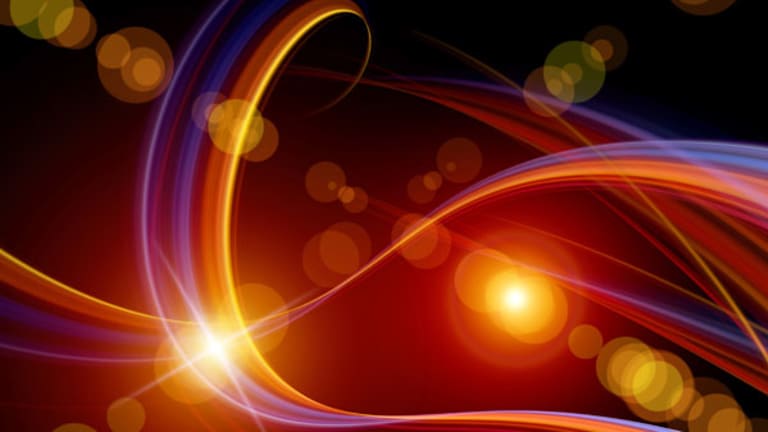 Solar Earnings: Yingli Earnings in Trina's Shadow
Chinese solar module leader Yingli Green Energy has a tall order in following the surprisingly negative earnings outlook from peer Trina Solar.
NEW YORK (
) -- When Chinese solar module leader
Yingli Green Energy
undefined
reports earnings on Friday morning, it will be with the weak report earlier this week from China's other low-cost module leader,
Trina Solar
(TSL)
, serving as the backdrop.
Yingli and Trina both pre-reported that first quarter
shipments that would disappoint
, but the Trina second-quarter guidance for a gross margin decline to the range of low-20%, was the real surprise that sent
Trina shares down 20% this week
, and another 5% on Thursday afternoon. Yingli, by comparison, has held up well. Yingli shares have been hit hard, but it's down 12% since last Friday.
The big question, headed into the Yingli earnings is, where are expectations after Trina? "Yingli didn't sell off nearly as much as expected, though I expect Yingli to have a similar outlook to Trina," said Paul Clegg, analyst at Mizuho Securities, Clegg still has a buy rating on both Trina and Yingli based on the long-term survivor theory for the low-cost, bankable brands in solar. Yet in the near-term, as the second quarter outlook and how far pricing has to fall in the second half of the year to stimulate demand, questions remain.
One big difference between Trina and Yingli is where the vertical integration model hits both companies. In the case of Trina, its less vertically integrated model leads to increased purchasing of third-party solar wafer to meet demand, and its own shipment targets. Wafer pricing had been holding firm until the very recent past, with reports this week of wafer prices beginning a rapid descent.
Yingli, on the other hand, is more vertically integrated, and the third-party purchases should be less of a concern, according to Mizuho's Clegg. However, Yingli's in-house polysilicon plant ramp continues to be a drag, with the cost reduction roadmap for poly a work in progress, and high cost poly still being generated. Solar module sales price declines, higher commodity prices, and less bang from the Chinese currency for Chinese manufacturers at its value rises against the dollar are layered on top of the Trina and Yingli specific issues to create an environment in which margins suffer.
Yingli already guided second quarter volumes to be up by as much as 30%, in its first quarter earnings pre-report, yet it's a shipment increase at what cost to margin and amid how much of a sales price decline.
At the same time, it's getting harder for the leading Chinese module vendors to strip away costs. Trina, for example, had reported a non-polysilicon cost of 73 cents per watt in the third quarter, which went back up to 74 cents in the fourth quarter, and back to 73 cents in the first quarter 201 -- stuck in cost reduction neutral.
"What I am worried about is the cost pressure, amid ASP declines around 10% in the second quarter. It means that gross margin will be below expectations. We are looking at incrementally higher costs than in the first quarter," Clegg said. He said he remains at a buy on Yingli because he does think that Yingli has enough back-end loaded contracts in China in the second-half of the year, on which it has received deposits, to meet its volume guidance.
"Players like Trina and Yingli will have strong volumes for the year, but right now it becomes a race between price declines in modules versus the price declines in polysilicon and wafers," Mizuho's Clegg said.
Solar module prices began to crack first, while wafers and polysilicon remained "stubbornly" high, in the opinion of some solar analysts. This changed in the past week, yet it won't have a great impact on the second quarter outlook. These rapid price declines in wafers and polysilicon, if they continue, would be more likely to benefit the major module vendors in the second half of the year.
For Paul Leming, analyst at Soleil Securities/Princeton Tech, even after the Trina Solar report,
remains open to debate. "Demand could once again prove to be absolutely open-ended in the second half of the year, but if module prices decline sharply throughout the rest of the year and volumes don't surprise to the upside and don't get above 20 gigawatt solar market, then the first quarter inventory problem is the tip of the iceberg for solar," Leming said.
The Yingli report won't be the last important report from the Chinese solar module vendors, with
Suntech Power
(STP)
to follow on May 25. Suntech Power has its specific issues, including its higher cost structure in comparison to Trina and Yingli, and related to GSF Holdings, its affiliated solar project business.
On Thursday, Collins Stewart lowered its price target and earnings profile for Suntech, and went from a buy to a hold on the Chinese solar company. Collins Stewart wrote that a combination of poor solar demand, falling prices and Suntech's relatively average cost structure by China standards, lead to a revision to Suntech's first-half 2011 earnings power. "Recent checks show solar module prices falling rapidly, down to roughly $1.50/w for China's leading brands, well below the $1.70/w level seen in March. Our forecast calls for revenue $776M and $0.32 EPS, which is now below the consensus outlook of $865M/$0.36," Collins Stewart analyst Dan Ries wrote on Thursday.
Mehdi Hosseini, analyst at Susquehanna Securities, said Suntech can engineer an earnings headline beat selling its modules into GSF, as it was able to do in the fourth quarter. Unlike Trina and Yingli, Suntech has not pre-reported any shipment issues for the first quarter. However, Mizuho's Clegg said most investors are discounting the non-cash gains being booked by Suntech for the GSF business. "If there is significant revenue in the first quarter from GSF projects, it will get intense scrutiny from investors and come under suspicion due to the weak market conditions," Clegg commented.
Collins Stewart' Ries expects the Italian solar market halt at the end of the first quarter to present problems for GSF, writing, "The Italian market is expected to remain sluggish in the month ahead, limiting STP's 2Q11 as it was highly exposed to this market. The Italian policy negatively impact STP's GSF projects business, including the sale of projects built in CY10 but not sold. We remain uncomfortable with STP's accounting for GSF projects and have not built any GSF profits into our CY11 forecast."
-- Written by Eric Rosenbaum from New York.
RELATED STORIES:
>>Solar Stocks: Trina Solar and the new Solar Reality
>>Germany Takes Aim at Solar Again
>>Solar Losers: Evergreen Solar on the Brink
>To contact the writer of this article, click here:
Eric Rosenbaum
.
>To follow the writer on Twitter, go to
.
>To submit a news tip, send an email to:
.