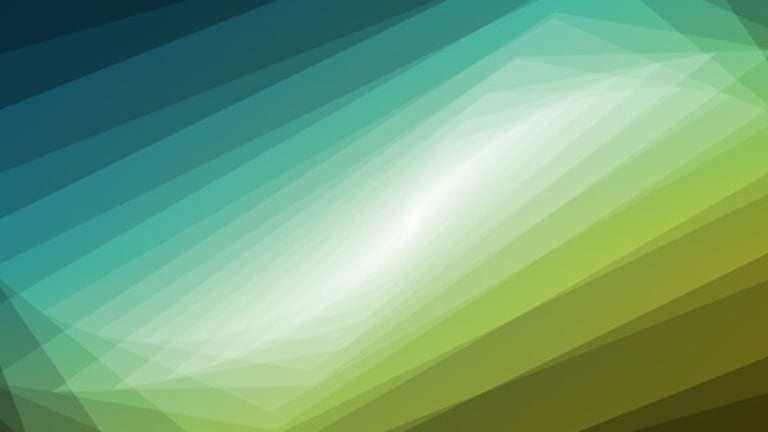 Publish date:
Solar Earnings: Buyer Beware (Part 2)
First Solar reports on Thursday after the market close, but the critical issues to solar performance in 2010 will not be decided until long after this season's solar guidance. Part two of a two-part series.
First Solar reports on Thursday after the market close, but the critical issues to solar performance in 2010 will not be decided until long after this season's solar guidance. Part two of a two-part series.
This is Part 2 of a two-part story about important points of debate raised by this season's solar earnings 2010 guidance. Part 1 of this feature can be found here: Part 1 of Solar Earnings: Buyer Beware
The First Solar earning report from Thursday after the market close led to a 6% after-market loss in its shares, followed by an early 7% loss on Friday morning during the pre-market session. First Solar's gross margins dropped again in the fourth quarter.
Meanwhile, the pressure on First Solar's average sales price, with concurrent margin compression in 2010, are part of an uncertain phase in the solar sector's evolution, a phase that First Solar referred to in its earning investor presentation as a "transitional stage" for the solar industry.
And while First Solar is a unique case in solar -- some analysts refer to First Solar as a specialized energy company as opposed to designating it a high-growth technology stock like other solar companies -- average sales price uncertainty across the solar chain is going to be an important issue to watch during this "transitional stage."
Indeed, it may be First Solar shares that were down after its earnings, but there is the potential for further deterioration in solar shares across the board if the rosiest scenarios do not prove prescient.
The average sales price decline forecasts vary from as little as a 10% decline -- JA Solar's low-end ASP reduction guidance -- to as high as 25% to 30%. Ardour Capital's Krop believes that ASPs will decline 20% -- which represents a fair approximation of the consensus call on ASP reductions.
The most bearish case is an ASP decline of as much as 32%, or twice the proposed level of feed-in tariff declines in Germany. The bears that hold to this view believe that in the next round of price reductions, the installers and project developers who have borne the brunt of the price reductions in the past will be passing along more of the price reductions to the solar module companies.
On the other hand, Rob Stone, an analyst with Cowen & Co., noted that this worst-case scenario assumes that the module and cell companies bear the brunt of the ASP declines, and that the growth of markets outside Germany does not at all offset the ASP declines in Germany.
The sanest view on ASPs may be the one provided by Burt Chao, analyst at energy research firm Simmons & Company. Speaking of the JA Solar ASP guidance, Chao said, "It could be a little worse, but my approach with this has been to wait and see, I don't feel there is a ton of upside constantly commenting on the probability of the declines," Chao said. Still, given that you can be sure solar companies will go on commenting, the question is to what extent investors should gravitate to the bull or bear side of the ASP debate.
JA Solar notably said costs would be down by 10%-15% also, which is the final piece of the ASP puzzle. If ASPs decline only as much as costs, then it's a zero-sum game, and the price has just, in effect, caught up to the cost efficiencies in solar. However, Germany already automatically reduced its feed-in tariffs 10% at the outset of 2010, and if JA Solar's guidance that ASPs only decline 10%-15% is conservative; the negative impact of the feed-in tariff reductions could be more significant.
Ultimately, where the solar sector lacks visibility is the extent to which the solar module and cell providers will have to absorb the price reductions versus every other part of the chain. No one can answer this question today, or tomorrow, or any day this earnings season.
What many analysts expect, then, are bullish calls from solar companies on revenues and volume, with fewer specific earnings calls. JA Solar was bullish on its volume guidance, and Ardour Capital's Krop expects this to happen again and again with the Chinese companies, most notably.
"Generally, we are bullish on volume, but some of stock prices we remain neutral or bearish on because of the risk of the subsidy cuts and the implied gross margin deterioration, and we have to fill in the blanks in terms of the earnings-specific outlook," Krop said.
Those, of course, are big blanks to fill in.
What's more, Krop noted that the negative data points continue to stack up, with the Czech Republic being the most recent European country to
state its intention to cut solar support .
Another important thesis of the solar bulls has been that JA Solar and other Chinese companies will simply gain more market share as a result of the German feed-in tariff cuts, with the more expensive European companies forced to turn to the Chinese companies for private-label deals, as their more expensive production cannot effectively compete.
There is some truth to this, and recent wins by
ReneSola
(SOL) - Get Report
may be an early indication of this trend. However, this argument ignores that fact that for every public solar company in China, there are a dozen or more private low-cost providers in China and Taiwan, and the market-share pie is not simply a battle between the publicly traded Chinese solar players.
"Just because big German solar companies are hurting, doesn't mean JA Solar suddenly gets 50% of the market," said Gordon Johnson, analyst at Hapoalim Securities
Let's look at one more important issue raised by JA Solar in its earnings before getting ready for the rest of the sector to report. JA Solar management stressed that it is diversifying its geographic mix of business, meaning feed-in tariff cuts in Germany will, ostensibly, be offset by growth in markets like China. India is also considered a key market for future growth of the global solar pie as Germany wanes.
All of which sounds good, but solar investors should at least remember that as of now, neither China nor India has codified a national feed-in tariff scheme to support solar. There are various programs in China, but the lack of a national feed-in tariff scheme is critical for these ambitious growth calls in Asia to come true. Cowen's Stone says that even without the feed-in tariffs in key markets like China, India and the U.S. in place, the global solar market should follow the reverse trend of Germany in 2010, with strong second-half demand. Stone also pointed to existing case-specific solar support programs in China as steps in the right direction.
Still, with the lack of visibility for the second half of 2010 to remain the biggest issue in solar even after the earnings reports are all said and done, the plans for growth of solar in China and India are not the only solar ambitions that are linked to uncertainty: it is solar guidance more generally.
The solar uncertainty was even taken up a notch on Friday morning, with the Federal Reserve's decision to begin raising interest rates, and foreign currency risk of a euro devaluation in 2010, sending solar shares down early. As if Germany's feed-in tariff reductions weren't enough, it seems that
overall solar dependence on European sales was provided a new problematic wrinkle with the euro slide on Friday.
-- Reported by Eric Rosenbaum in New York.
RELATED STORIES:
>>Solar Losers: First Solar Losses Mount
>>Part 1 of Solar Earnings: Buyer Beware
>>Czech Republic Takes Aim at Solar
>>See our new stock quote page.
Follow TheStreet.com on
and become a fan on
Copyright 2009 TheStreet.com Inc. All rights reserved. This material may not be published, broadcast, rewritten, or redistributed.