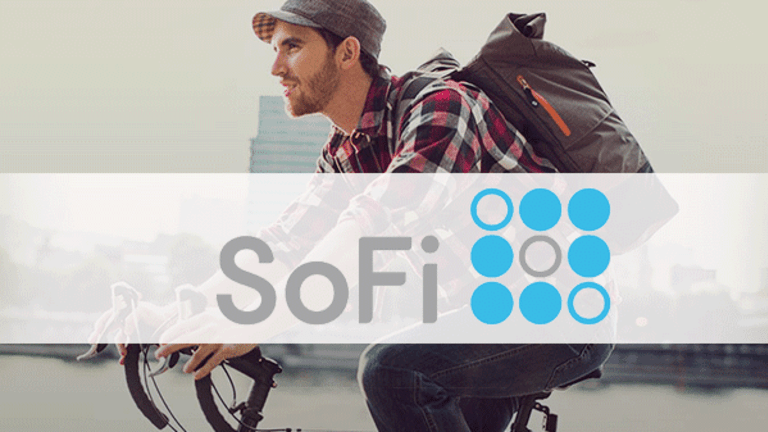 SoFi: A Financial Services Provider That Is So Not Wall Street
Financial services look a lot different when delivered by this fast-growing innovator in online banking.
Financial services look a lot different when delivered by this fast-growing innovator in online banking.
In the old days, banks were imposing granite buildings housing massive vaults and offering 3% on savings and 6% mortgages. Later they morphed into unassuming suburban branches distinguished from fast-food outlets primarily by having multiple drive-through lanes. 21st Century banks increasingly live online, and the chief exemplar of that is SoFi.
Since it was founded at Stanford University's business school in 2011, San Francisco-based SoFi has become the leader in online banking, with $14 billion in student loans, mortgages and personal loans to more than 200,000 customers. Co-founder Dan Macklin says they've succeeded by offering innovative products, competitive rates, quality service and convention-busting attention to customers' personal lives.
Student loan refinancing helped SoFi get off the ground fast. Though barely past the startup stage in age, the company currently has about 75% of the market for refinancing the $1.2 trillion in outstanding student loans, Macklin says. "No company had offered refinancing of federal and private loans," he explains.
SoFi's entry into mortgages, personal loans and, most recently, life insurance have been refreshing if somewhat less groundbreaking. One difference is that SoFi makes loan applications easier. Borrowers can apply online without having to come into a branch for an interview. The company claims pre-qualifying online takes just two minutes and promises "no paperwork nightmares."
SoFi also uses only U.S.-based customer service reps, Macklin says. "Most people's experience with their financial services companies are not great enough to shout from the rooftops," he notes. "We want to change that."
Another difference is that SoFi relies less on credit scores when deciding to grant a loan compared to mainstream lenders. "We're looking primarily at free cash flow -- do you have enough money at the end of the month to pay us back for this loan?" Macklin says. This can particularly help youthful borrowers who haven't had time to build up hefty credit histories.
Perhaps the most marked divergence between SoFi and mainstream banks is its interest in customers' personal lives. The company hosts meet-and-greet singles events and community dinners and provides career planning and job search assistance. It even offers coaching to help would-be entrepreneurs launch businesses.
Macklin says the personal touches have a business basis. "If you lose a job and have $50,000 of student loans with us, we want you to find another job," he reasons. Dating events encourage customers to form new families, which tend to be heavy users of financial products. And community-building benefits customer retention and referrals. "The community experience helps them to stay members and invite others," Macklin explains.
While SoFi brings refreshing innovation to financial services, that doesn't mean it's always the best choice for every financial consumer. For one thing, SoFi seems to be targeting primarily higher-income consumers, says Joseph Roseman, managing partner of Charlotte, N.C., financial planning firm O'Dell, Winkfield, Roseman and Shipp.
Roseman says SoFi appears to seek refinancing business with borrowers whose student loan balances are $80,000 and up. "With that type of loan balance, they're looking at the Ivy Leagues and the Stanford grads, more of the private college folks," he says.
For most of its mortgage refinancing, SoFi also looks for a loan-to-value ratio of at least 80%. "If somebody just finished college and is getting that first job, I can't imagine there being a lot of cash to get into that 80 percent position," Roseman notes.
On life insurance, he suggests looking at other options before signing up for SoFi's. SoFi doesn't require medical exams from applicants. which means the insurer shoulders more risk, which generally means higher premiums. "Any time there is no medical exam, most of the time that policy is going to cost the individual more money," Roseman says.
He also cautions against refinancing government student loans as part of a mortgage refinance without accounting for the fact that government loans may allow for modifying payments or forgiving part of the loan. "If you take that student loan and put it in with other debt, now you've taken that provision away for maybe getting some forgiveness on the loan later on," Roseman says.
While a number of upstart competitors are now vying for SoFi's share of the student-loan market, the mainstream banks that date back to the granite monolith days have yet to offer dating events or embrace most of the company's novel service features. In that vacuum, SoFi's growth has been startling and is accelerating -- most of its $14 billion in loans were made in 2016.
Clearly, the financial world was ripe for innovation, and SoFi is showing at least one way to bring it. "We do think of ourselves as different," Macklin says. "We're a modern finance company and we're taking a different approach to lending and wealth management."