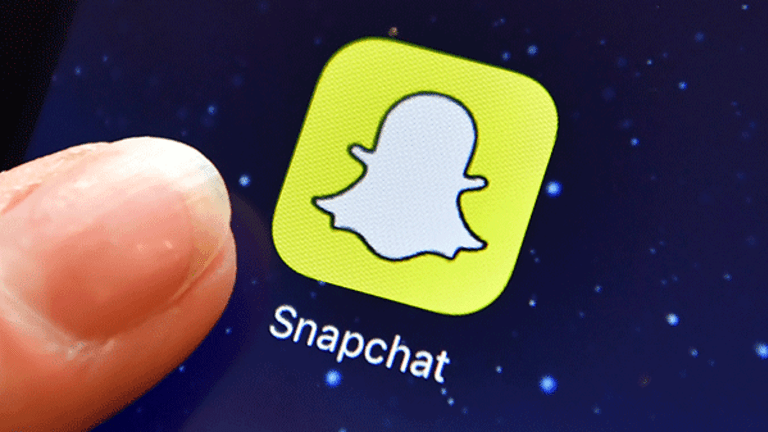 Snapchat Just Premiered Its First Original Series 'Second Chance'
The unscripted show about exes confronting what drove them apart is the first of many original shows expected to come from Snap and its partners.
Snap (SNAP) on Wednesday premiered the first episode of its first original show "Second Chance," and it's a tear jerker. 
The eight-episode series, produced in partnership with A&E Networks, which is jointly owned by Disney (DIS) and Hearst Communications. Snap has signed deals with several entertainment powerhouses, including Metro-Goldwyn-Mayer, Vice Media,  Discovery Communications (DISCA) and  Time Warner's (TWX) Turner Networks, to produce original content. Comcast's (CMCSA) NBC is also producing a mini version of their popular reality TV show "The Voice" and creating original content from "The Tonight Show Starring Jimmy Fallon" for Snapchat. So far, all the new shows are expected to be short-form episodes. 
"Second Chance" is an unscripted look into what happens when exes discuss what caused them to split, and when one half now wants to get back together. The first episode, entitled "What Do You Do When His Mom Hates You?," lasted under five minutes and tells the story of Michael and Cynthia, who broke up after Michael's family said they disproved of Cynthia.
A&E's in-house agency, 45th & Dean, described the show as bringing "exes face to face to explore the breaking point in their relationship for the first time" but with "heartfelt opportunities for reconciliation." 
The episodes are presented in Snapchat's signature vertical video format and, at the end of each episode, give users the option of subscribing. Once subscribed to, the episodes appear under a section of the app entitled Subscriptions. Original shows are included in a section of Snapchat titled Shows.  C
Vertical video advertisements are interspersed throughout the episode, but they can be skipped by tapping the screen. An ad for the thriller movie "Unforgettable," which stars Katherine Heigl and Rosario Dawson and is distributed by Time Warner's Warner Bros., appeared about four times during the show. 
Snap joins a growing list of tech companies that have begun producing their own original content, such as  Amazon (AMZN) , Alphabet's (GOOGL) YouTube and  Facebook (FB) , among others. But unlike Amazon and  Netflix (NFLX) , which have dominated original content, Snapchat has emphasized the short-form nature of their original shows. 
And that may be smart bet when considering that users only spend an average of 25 minutes per day on the app.