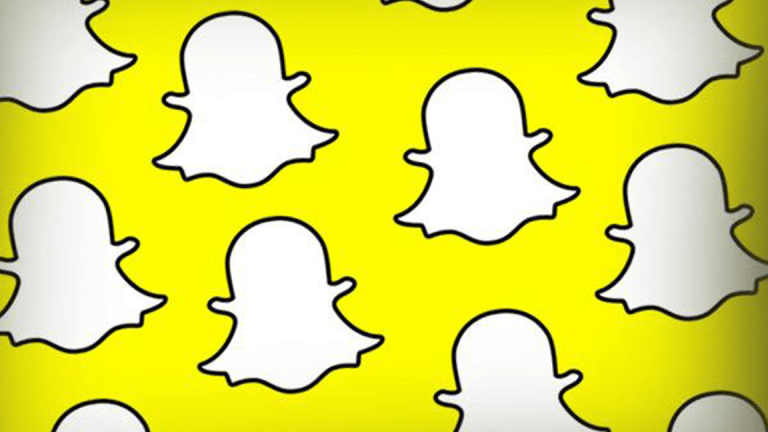 Snap Spikes as Goldman Sachs Predicts Outperformance
The firm believes that e-commerce growth for Snap will accelerate over the course of the second half of the year.
Shares of social media platform Snap  (SNAP)  rose riday after analysts at Goldman Sachs upgraded the stock to buy from neutral as the company sees product improvements and feature additions catalyzing gains in the second half of the year.
"For Snap, we believe product improvements and feature additions are driving positive trends in user growth and engagement (Exhibits 37-38) that, along with monetization improvement from ad tech initiatives, should drive upside to consensus estimates," analyst Heath P. Terry wrote. 
The firm is bullish on the internet sector in general, saying that underlying strength in the core revenue drivers for internet companies -- online advertising and e-commerce -- should result in upward revisions in consensus estimates and related stock price outperformance. 
"We upgrade SNAP to Buy from Neutral to reflect our expectation for user growth reacceleration following the company's new Android app, the launch of Snap Games and new viral lenses (e.g. gender/age lenses). Total app downloads for May, the first month reflecting these recent innovations, was a record 41mn (the previous record was 30mn from mid-2016), representing a stark reversal of what were otherwise multi-year lows in app downloads," Terry wrote. 
Snap shares were up 1.54% to $15.81 on Friday.