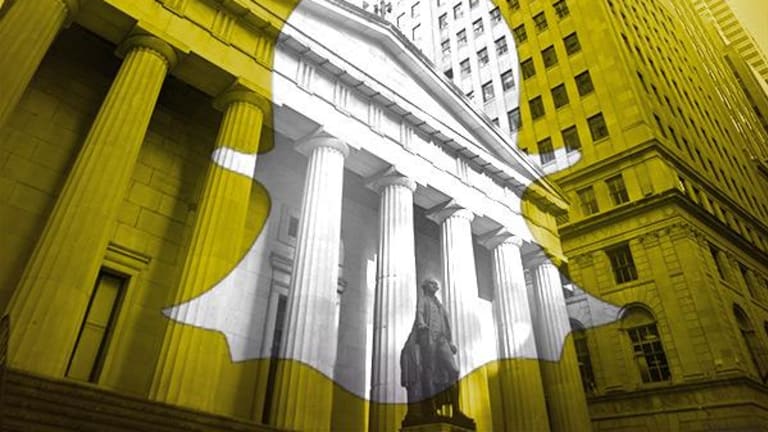 Snap's Earnings Show Facebook Is Inflicting a World of Hurt on Snapchat
Just as Instagram is slowing Snap's user growth, Facebook social ad dominance is slowing the company's revenue momentum.
Just as Instagram is slowing Snap's user growth, Facebook social ad dominance is slowing the company's revenue momentum.
As Facebook Inc. (FB) - Get Report  has launched one Snapchat service clone after another, a lot of the negative press surrounding Snap Inc. (SNAP) - Get Report  has revolved around the impact of Facebook's clones -- Instagram Stories especially -- on Snapchat's user growth. Arguably not getting enough attention along the way: The impact of Facebook's dominant position in social media advertising is weighing on Snap's revenue growth the same way it has already weighed on Twitter Inc.'s.
Snap's Q2 numbers and somewhat cautious Q3 commentary show that Facebook's continued ad dominance is making the aggressive sales forecasts of many analysts look questionable. Especially with user growth proving a little underwhelming amid Facebook's onslaught.
Snap reported Q2 revenue of $181.7 million (up 153% annually) and adjusted EPS of negative $0.16, missing consensus analyst estimates of $186.2 million and negative $0.15. On a GAAP basis, EPS was negative $0.36, missing a negative $0.30 consensus.
The closely watched daily active user (DAU) count rose by 7 million sequentially and 30 million annually to 173 million, falling slightly short of a 174.6 million consensus. For comparison, two of Facebook's Snapchat Stories clones, Instagram Stories and WhatsApp Status, have now topped 250 million DAUs.
Shares fell 16.7% in after-hours trading to $11.47, and have made new post-IPO lows.
In addition to the Q2 sales miss, Snap's attempts to temper expectations for Q3 (a seasonally stronger ad quarter) aren't going over well. While discussing Q3 on the earnings call, CFO Drew Vollero made a point of noting that sales rose by $39 million sequentially in Q3 last year, rather than the reported $57 million, if one backs out the impact of the Summer Olympics and election-related spending. That's heightening fears that a pre-earnings Q3 revenue consensus of $271.6 million -- it implies sequential growth of $90 million, or 49% -- was too optimistic.
More of What's Trending on TheStreet:
Here, it's worth keeping in mind that Snap's per-user monetization remains well below Facebook's, even though a larger percentage of its user base resides in developed markets. The company had a global average revenue per DAU of $1.05 in Q2, whereas Facebook recorded global average revenue per MAU of $4.73.
In the lucrative North American market, the numbers were $1.97 for Snap and $19.38 for Facebook. For a lot of big-name advertisers, Facebook, with its unmatched scale and targeting abilities, clearly remains in a league of its own when it comes to social ad spending.
Also getting some analyst scrutiny: Snap's revenue-share expenses, which stem from the ad revenue cuts media partners get for content shared on Snap's Discover platform (a part of Snapchat Stories), was flat sequentially at $23 million in spite of a 21% sequential increase in revenue to $181.6 million. While a drop in revenue-share payments as a percentage of ad sales -- driven by a greater mix of ad sales related to user-generated content -- is a good thing, slowing momentum for Discover ad sales is another matter. All the moreso if it's happening as many Discover publishers embrace Instagram Stories, and Instagram begins running ads against Stories content.
Watch More with TheStreet:
CEO Evan Spiegel and other execs tried to calm fears about Facebook's impact on Snapchat activity by sharing some healthy usage data. Both Stories views and the number of recorded photo/video "Snaps" grew in Q2, with views of publisher-shared Stories -- lifted by the recent arrival of short-form original shows in the Discover section -- rising 30% sequentially. And a week after Instagram disclosed it is averaging 32 minutes of daily usage among users under the age of 25, and 24 minutes among everyone else, Spiegel said Snapchat is averaging over 40 minutes per day among users under 25, and 20 minutes per day among those over 25. Three months ago, he mentioned Snapchat is averaging over 30 minutes per day among DAUs in general.
Also worth pointing out is the silver lining to Snapchat's DAU print. DAU growth in North America, which accounted for 81% of Q2 revenue, improved to 4 million from 3 million in Q1. Strategy chief Imran Khan claimed that a Snapchat advertiser could now reach 75% of Americans aged 13-to-34 through a multiweek campaign if it wanted to.
On the other hand, only 4 million DAUs were added in markets outside of North America, the same as Q1. Moreover, between Instagram and WhatsApp's huge international growth and a couple of issues brought up on the call, there are reasons to think Snapchat's international user growth will remain limited.
Why Facebook's New Video Platform Is No YouTube Killing Machine
Spiegel mentioned that while Snap has made large improvements to its Android user experience in recent quarters -- the company previously said it weighed on late-2016 user growth -- further performance improvements will require "larger structural changes to our service." He estimated that such efforts won't yield "meaningful results" until Q2 2018.
The Snap CEO also candidly admitted that Snapchat isn't trying hard to grow its base in foreign markets that remain tough to monetize, given the infrastructure costs related to supporting more users. "[W]e'd have to add more than 10 million daily active users in the rest of world for every 1 million daily active users in the U.S. and Canada in order to make the same amount of money," he said. "We're willing to take this wait-and-see approach in markets like the rest of the world that don't make financial sense for our business at this point, but may make sense in the future."
Considering that Snapchat had Q2 free cash flow of negative $228.9 million -- the biggest culprits were a 179% increase in adjusted operating expenses to $229 million, and a 34% increase in cloud infrastructure expenses to $106 million -- there's a logic to that mindset. But it's hard to forget that Facebook, which raked in $11.6 billion in free cash flow last year, doesn't have to worry about such financial issues.
Facebook Top Exec Sheryl Sandberg: 'No Tolerance' For Sexual Harassment
Mark Zuckerberg's company can easily afford to support hundreds of millions of DAUs for its various Snapchat clones without needing to concern itself in the near-term about how it's going to monetize them. All the moreso since Facebook's per-user infrastructure costs are almost certainly lower than Snap's, given that Facebook relies on its own cloud data centers and Snap on Alphabet Inc./Google's (GOOGL) - Get Report and Amazon.com Inc.'s (AMZN) - Get Report .
By the time that Snap feels financially comfortable going after those low-ARPU emerging markets users (assuming that day arrives), many of those users will already be hooked on Instagram Stories, WhatsApp Status and possibly other clones. Consider this one more big competitive advantage that Facebook's size and resources give the company as it continues a relentless push to steal Snap's thunder.
TheStreet's Eric Jhonsa previously covered Snap's earnings report and conference call through a live blog.
Jim Cramer and the AAP team hold positions in Facebook and Alphabet for their Action Alerts PLUS Charitable Trust Portfolio. Want to be alerted before Cramer buys or sells FB or GOOGL? Learn more now.