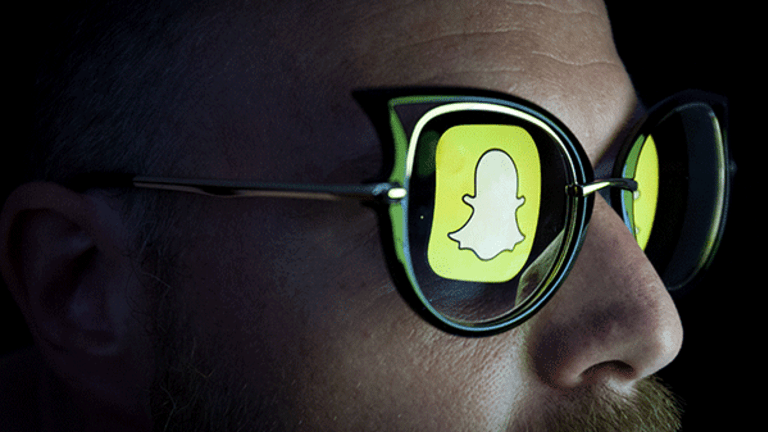 Snap's Dismal Q2 Results Prove It's Not Turning Into Facebook Anytime Soon
Things aren't looking great for the parent company of Snapchat.
If Snap Inc. (SNAP) - Get Snap, Inc. Class A Report investors thought they'd seen the worst from the social media upstart, its fiscal second-quarter results proved that idea to be flatly wrong. 
The Snapchat parent company missed expectations on nearly every metric for the fiscal second quarter, which sent shares tumbling 17.2% in after-hours trading on Thursday toward new lows of $11.40 a piece. Revenue continued to grow by a triple-digit percentage, but still fell short of analysts' estimates, as losses widened, daily active user growth came up short and it's not pulling as much revenue out of each user as Wall Street would have liked. 
Snap had 173 million daily users during the quarter, while analysts were hoping for 174 million users. User growth slowed quarter-over-quarter, too, as 7.3 million new users were added to the platform vs. 8 million during the first quarter. 
More of What's Trending on TheStreet:
Fake Indie Beer: These 15 'Independent' Craft Brewers Have Deep-Pocketed Owners
The company's earnings call late Thursday didn't give much hope, either. CEO Evan Spiegel kicked off the call by throwing out some upbeat data, like the fact that Snapchat's dancing hot dog filter was viewed more than 1.5 billion times on users' Snaps, making it "most likely the world's first augmented reality superstar." Views on Publisher stories (accessed via the Discover tab) increased 30% year-over-year, he noted. And content on Our Story, a public Snapchat Story with user-aggregated content, was given a boost by the launch of Snap Map, which is an interactive map where users can share their location with friends. 
Another positive: Users are spending more time on the app in general, so while Snap may not be bringing in droves of new users, its loyal fans continue to engage with the app. Users under 25 years old spent more than 40 minutes per day on Snapchat, up from an average of 30 minutes noted in the company's S-1 filing, which shows that its core demographic is still using the app regularly. 
But that's just about where the encouraging data ends. Investors were hoping for any sign that Snap might be able to pick up the pace of its growth rate, but it doesn't look like that's in the cards anytime soon. As per usual, Snap didn't give any guidance for the coming quarter, so if the company foresees any growth drivers in the near term, Wall Street won't know about them until the next earnings report. 
Watch More with TheStreet:
In the meantime, it looks like Facebook Inc. (FB) - Get Meta Platforms Inc. Class A Report has and will continue to keep eating away at Snap's business by stealing away users and advertisers. Snap's 173 million daily users still trail Instagram Stories' 250 million DAUs. Snap has rolled out several new ad features over the past year, the latest being its self-serve ad manager (launched in the second quarter), which is aimed at making it easier for small businesses to create ad campaigns for the app and thereby diversifying its ad business away from just being driven by big brands. 
While Snap's advertising revenue grew 146% year-over-year and 25% quarter-over-quarter, chief strategist Imran Khan said the company is still in the early stages of monetization. Analysts have also pointed out that brands still prefer to use competing services on Facebook and Instagram, due in part to lower return of investment and measurement data available on Snap. On top of that, it's unclear whether users are actually viewing ads on the app. 
"The problem is that there's no return on these ads and no kids are watching them," Ross Gerber, CEO of investment management firm Gerber Kawasaki, told The Street. "If they opened up the platform to millions of small businesses, they might make money." 
The quarter proves that it may be time for investors to stop looking for Snap to have a growth story like Facebook. Instead, its future may look more like Twitter, which has been stuck in the throes of plateauing user growth and a weak ad business. 
Snap has no problems being popular among the Gen Z crowd, it just hasn't figured out how to make money off of them, Gerber said. 
"They get what's fun and cool and they've built a great app, so the issue isn't whether Snap is being used," Gerber explained. "I use the toilet every day, but it doesn't make toilets worth $20 billion."
"Just because we use something and we like something, doesn't make it a good business," he added.