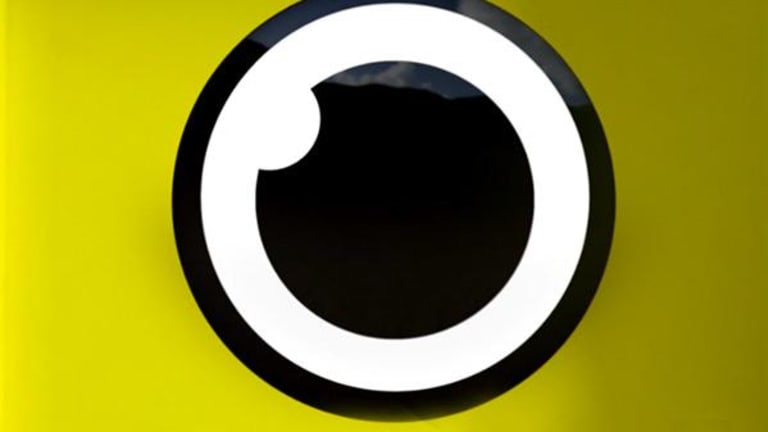 Snap 'Not Going to Be the Next Facebook,' NYT's Isaac Contends
New York Times reporter Mike Isaac expects the Snap IPO to go well, but believes subsequent quarters could be 'tenuous.'
Snap's long awaited IPO is expected to have its final price set by March 1, according to CNBC. With an abundance of excitement and skepticism encompassing the company, New York Times reporter Mike Isaac explained why he isn't expecting the next Facebook. (FB) - Get Facebook, Inc. Class A Report
"I think Snap is in kind of a weird position," Isaac told CNBC's "Squawk Alley" Friday morning. "Snap's big problem is they don't want to be stacked up, at least in terms of user numbers, to Facebook."
That is why the company presented itself as a camera company rather than a social media company when filing with the Securities and Exchange Commission earlier this month.
"I think they have a problem with positioning, but it's pretty clear that they are not going to be the next Facebook," Isaac noted.
Nevertheless, he expects the IPO to go well because of how Snap is painting its picture to the street in terms of engagement and time spent on the app.
"But, I think it's really going to be tricky for them because Facebook has trained everyone on the street to look for user growth, the past five years. Twitter has really suffered as a result of that," Isaac said.
In his view, Snap has seen that "nightmare scenario" impact Twitter already and looks like it won't be repeating those weaknesses any time soon.
"That's why I think the IPO will go smoothly," Isaac stated. "I just think third, or second quarter is a little more tenuous."
(Facebook stock is held in Jim Cramer's charitable trust Action Alerts PLUS. See all of Cramer's holdings with a free trial.)