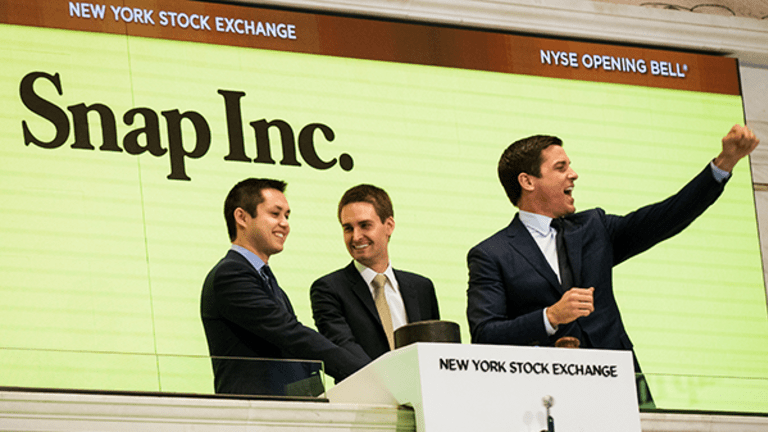 Snap to Rely on Discounts Following Dismal First-Quarter Results
The company is offering discounts to ad buyers, according to a report.
Snap Inc. (SNAP) plans to goose its business through a series of discounts for ad buyers, according to a report by Digiday citing multiple agency executives, following the company's disappointing first quarter earnings results. 
Snap reportedly offered discounts coupons, bonuses, and media credits for ad buys. 
Snap reported first quarter revenue of $149.65 million, missing Wall Street's consensus estimates of $157.98 million. 
Snap's shares fell dramatically from their post-IPO high of $29.44 following its first quarter miss. The stock was down more than 3% Friday afternoon to $21.27.
Comcast (CMCSA)  and Alphabet (GOOGL) are just some of the tech names in Jim Cramer's Action Alerts PLUS portfolio. Get his insights on the biggest names in tech here.