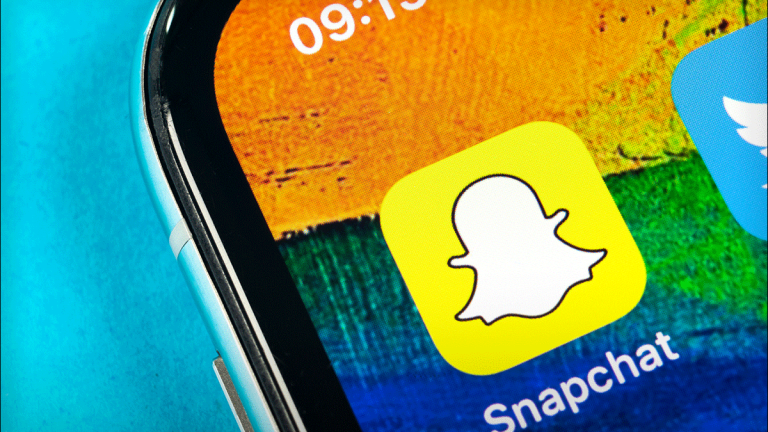 Snap CEO: Fast-Growing TikTok is Friend, Not Foe
Snap posted a narrower-than-expected loss for the third quarter, but issued light guidance relative to analyst expectations.
Snap (SNAP) - Get Free Report CEO Evan Spiegel isn't worried about social media upstart TikTok. 
On a shareholder call on Wednesday, Spiegel described the fast-growing app, which is popular among the Gen Z set, as a partner and not a rival. Shares of Snap were down 1.8% as investors digested the third quarter results. 
Overall, Snap posted a narrow-than-expected loss and topped forecasts on user growth and revenue, but also issued a tepid outlook for the current quarter. Management guided for fourth-quarter revenue of $540 million to $560 million, which is on the lower end of Wall Street's consensus of $555 million.
Snap executives pinned the light guidance on timing issues with the usuallly-strong fourth quarter -- the period between Black Friday and the December holidays is shorter than most years. With a recent reorganization of the sales team and revamp of its advertising platform taking hold, Snap is focused on "driving demand" for its plentiful ad inventory, Spiegel told shareholders on Wednesday. 
But competition from TikTok isn't dragging Snap down, according to Spiegel.
TikTok, which is owned by China-based ByteDance, is best known for musically-derived video clips, and has particularly caught fire among younger users. In July, it reported 1.5 billion monthly active users and 700 million daily active users (DAUs) across its platforms, which also include the Chinese app Toutiao.
Asked to address the "elephant in the room," in the words of one analyst, Spiegel 
"I think at a high level looking at TikTok, we definitely consider them a friend. They're a developer partner with Snap Kit, they're an advertising partner for us and I think most importantly the value they provide their community is very different than the value we provide ours to really empower communication with real friends," said Spiegel. 
Snap regularly touts its penetration with sought-after millennial and Gen Z users, an audience that overlaps to a considerable extent with TikTok's user base. 
Its message to investors, however: Time spent on mobile is climbing, and there's enough minutes and eyeballs to go around when it comes to Snap's and TikTok's respective users. 
"We're both growing our businesses in a very rapidly growing industry overall. So we're excited to continue deepening that partnership and working together to provide great products to our respective communities," Spiegel added. 
Year to date, Snap shares are up 141% and closed at $14.00 per share on Tuesday.